By: Jason Lee | Updated for 2022
eHarmony is a premiere online dating site boasting over 2 million people finding love and a new match being made every 14 minutes! But how much does eHarmony cost? Is eHarmony expensive? Is the price worth the features you're getting?
Unfortunately, most online dating apps don't share their pricing models publicly until after you sign up. That's where we come in! Our team keeps an updated record of the price of every eHarmony membership and what features you get. Additionally, we're here to help you answer those pressing questions like 'Is it worth it?' and 'Is eHarmony expensive?'
We have updated pricing for eHarmony in the United States, United Kingdom, Canada, and Australia.
eHarmony Cost for Premium Memberships (US)
| Membership Type | Membership Length | Membership Cost |
| --- | --- | --- |
| Premium Light | 6 Months | $69.90 per month |
| Premium Plus | 12 Months | $49.90 per month |
| Premium Extra | 24 Months | $39.90 per month |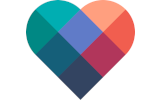 *** eHarmony frequently runs sales for as much as 50-60% off that are ONLY shown to you once you create a free trial account.
---
eHarmony Cost for Premium Memberships (UK)
If you live in the United Kingdom, pricing for an eHarmony membership is a bit different. Regarding membership options and features, those are identical to the other UK markets. However, the currency you pay in and the cost of a membership are different. Here are the most up to date eHarmony UK prices for a premium membership
| Membership Type | Membership Length | Membership Cost |
| --- | --- | --- |
| Premium Light | 6 Months | £39.30 per month |
| Premium Plus | 12 Months | £29.90 per month |
| Premium Extra | 24 Months | £19.90 per month |
While exchange rates do fluctuate from time to time, eHarmony UK is a good bit less expensive than eHarmony US. While that won't do you a ton of good as you pay based on where you live, it is something interesting to point out. The price savings for UK singles range between 18% and 30%, depending on the membership type you purchase.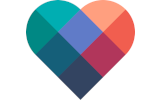 ---
eHarmony Cost for Premium Memberships (Canada)
For Canadian singles looking to use eHarmony, there is a dedicated eHarmony.ca option waiting for you! But how much does it cost? We'll, much like we see in other countries, Canadian eHarmony users have the same options when it comes to memberships. The only difference, as usual, is the pricing and the currency of that pricing. Here's a look at the most up to date pricing we have for eHarmony for Canadian singles.
| Membership Type | Membership Length | Membership Cost |
| --- | --- | --- |
| Premium Light | 6 Months | $49.90 CAD per month |
| Premium Plus | 12 Months | $35.90 CAD per month |
| Premium Extra | 24 Months | $25.90 CAD per month |
Compared with the US, Canadians (much like those in the UK) are getting a bit of a discount at around 40% for all memberships. This will also fluctuate with the exchange rates, but something interesting to note. If you're interested in giving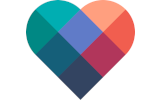 ---
eHarmony Cost for Premium Memberships (Australia)
If you're from Australia and looking to see how much eHarmony costs, we've got you covered. In the table below, you'll see the most recent pricing for purchasing an eHarmony.au membership. Every membership with the company comes with 100% of the features available, so there are no add-on costs after these prices. Remember, as well, the company often runs sales that they only show to people who have already signed up with a free trial account through the link provided below.
| Membership Type | Membership Length | Membership Cost |
| --- | --- | --- |
| Premium Light | 6 Months | $49.90 AUD per month |
| Premium Plus | 12 Months | $35.90 AUD per month |
| Premium Extra | 24 Months | $25.90 AUD per month |
When you look at these prices, you'll notice they're right on part with those of Canada at first glance. However, when you factor in exchange rates, Australians are getting the best deal on eHarmony with small savings over the Canadian market and significant savings over the US and UK markets.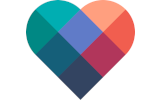 ---
Is eHarmony Expensive?
This is the question we get from singles the most. Compared to other online dating apps, eHarmony is generally costs a few bucks more. However, you get a lot more features and access to a really effective online dating app.
So, while you might pay a few bucks more for your dating membership now, you may save in the long run over a less effective dating app that takes you longer to find what you're looking for.
The bottom line is we think the eHarmony cost is worth every penny, as long as you're looking for a serious relationship and are ready to put a little effort into the process.
Membership costs range from $35.90 monthly to $65.90 for one month.
All plans come with 100% of the same features, including unlimited messaging, unlimited photo views, the personality profile, match filtering, distance searching, the see who viewed you function, and a free profile check.
The only differences between each of the eHarmony memberships is how much they cost and how long you sign up for.
An eHarmony free trial account gives you access to take the compatibility quiz, set up your profile, and start seeing if the dating app is right for you.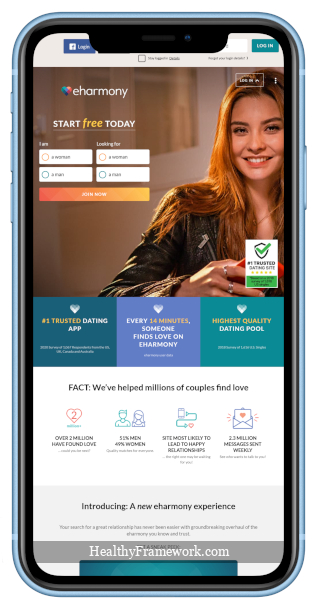 ---
Table of Contents:
Is It Worth Paying for eHarmony?
"I hear about a lot of people who think eHarmony is more expensive than it really is. In reality, it is slightly higher priced than some other online dating sites, but only by a few dollars a month. However, what's more important is when you compare the price to the track record of results eHarmony has, it's really worth every penny."
– Jason Lee, Relationship Science and Data Analyst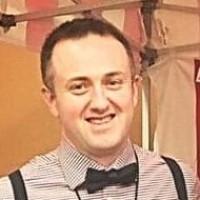 "I have to say, at first, I was worried that eHarmony might be a little too expensive. However, when I stopped to really look at the results they deliver, my mind changed. Trust me—it's worth spending a few extra dollars to get something done right the first time."
– Linda Morris, Associate Reviews Editor
"If you're serious about finding a real relationship and just maybe finding the forever guy or gal down the road, you should be excited about eHarmony's pricing. It's low enough to be affordable but high enough that it deters people who aren't really serious about the process. In other words, less games and less flakes. Worth it in my eyes!"
– Christina Anne, Dating Coach and Contributing Writer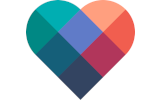 The million-dollar question is whether or not the eHarmony cost is worth it. At first glance, you might think that eHarmony is a bit too expensive and you'll be tempted to go with one of the cheaper options available.
The thing with online dating that you have to remember is this. You are going to get what you pay for. While this is not 100% true across the board, it's a good rule of thumb that is correct most of the time. And with the cost of eHarmony? It's 100% the case.
Cheaper and even free sites are going to be filled with a lot of garbage. More expensive sites do a great job of weeding out the riff-raff and allowing the quality singles to rise to the top.
With a site like eHarmony, people have to fill out an extensive profile before joining and pay a slightly higher rate to join. These act as a filter for quality and a barrier to entry. The people that are flaky and aren't as invested in the process aren't going to take the time to fill out their profiles or pay the membership cost.
This should be a big win for you. eHarmony is notoriously known in the industry for having some of the highest quality matches, the best matching algorithms and systems, and the most serious daters who are looking for something long term. All of these together are a recipe for an insanely successful online dating site.
The bottom line is that yes, the eHarmony cost for a membership is a bit more than some other sites, but you're going to be pleased with the quality that you find. Remember, you're not looking for a new pair of pants or a new gym. You're looking for someone that you're going to potentially fall in love with and potentially spend the rest of your life with.
If that's not worth a few extra bucks to you for a couple of months, you may want to check on your priorities before you start dating.
Can You Use eHarmony for Free?
Yes! You can get a free trial account to check out eHarmony through the link we've posted above. Are you going to have full functionality? No. You won't be able to send messages or see your matches pictures. What do you get with the eHarmony free trial? Quite a bit still.
Ability to take and complete the compatibility questionnaire (the patented matching algorithm)
You can set up your complete profile with your pictures and all the great information about you
Send like/thumbs up and smiley flirts to your matches
See the complete profiles of all your matches
See how many current members have sent you messages
How Much Does Each eHarmony Plan Cost?
Whether you commit to six months or two years, you will get access to all of the available features. There is no longer an "edge" to those that choose to pay additional money. Every membership comes with all of the great features eHarmony has to offer!
You'll find three premium plans you can choose from if you decide to upgrade. As stated, the only differences between these plans are how long you are committing for and what you are going to pay.
Each plan comes with the option of paying all subscription fees upfront as a lump sum, as two equal payments, as three equal payments, and now (as of July 2020) as four equal payments. These payment options are available with all three plans.
Additionally, it's important to note there are no eHarmony cost benefits by choosing the lump sum or any of the other three options. You will pay the exact same amount with each method. Choose the method that fits your finances best.
Premium Light Membership: 6-Month Plan
The cost of this eHarmony plan works out to $65.90 per month
The plan is available through a one-time payment or can be broken down into two, three, or four equally-sized payments
Known as the Premium Light Membership
Payment options:

Option 1: Four payments of $98.85
Option 2: Three payments of $131.80
Option 3: Two payments of $197.70
Option 4: $395.40 total upfront
Premium Plus Membership: 12-Month Plan
This eHarmony membership plan will run you $45.90 monthly
The one-year plan is known as the Premium Plus option
Also available through one upfront payment, or two, three, or four equally-sized payments
Payment options:

Option 1: Four payments of $120.49
Option 2: Three payments of $160.65
Option 3: Two payments of $240.98
Option 4: $481.95 total upfront
Premium Extra Membership: 24-Month Plan
The eHarmony cost of this premium plan comes out to $35.90 per month
Payment is available via PayPal or five different credit card or debit card options
Known as the Premium Extra Membership plan
Payment Options:

Option 1: Four payments of $201.93
Option 2: Three payments of $269.25
Option 3: Two payments of $403.88
Option 4: $807.75 total upfront
What Payment Options Does eHarmony Accept?
You can cover your eHarmony costs through the use of a major credit card or through the e-wallet PayPal. You can also use debit cards that have one of the below-mentioned logos on the front as well. There are no discounts or changes in pricing depending on which option you use. Current options include:
VISA
American Express
Discover Card
MasterCard
PayPal
Recent Changes to the eHarmony Cost Structure
All plans now come with 100% of the available premium features, including the new video chat function.
The only difference between each plan is how long you are committing to.
The three-month plan has been eliminated. The options are now 6 months, 12 months (1 year), and 24 months (2 years).
eHarmony added the option of splitting payments into four installments instead of a maximum of three.
Sales, Discounts, Free Trials, and Promotions
eHarmony does frequently run sales on their memberships. Sometimes the sale is for one membership level, and at some times, it is for every membership they have available. Literally, every time we've checked there has been a 50% off deal for new customers that's available for about 40 hours after your initial sign up. The deal takes 50% off the first three months of every plan, and then the plan converts to the normal pricing listed in the chart above.
Here are the total cost amounts as well as what the payment installments would look like for each plan with the 50% off deal for the first three months applied.
Remember, these deals are only posted and shown once you create a free trial account.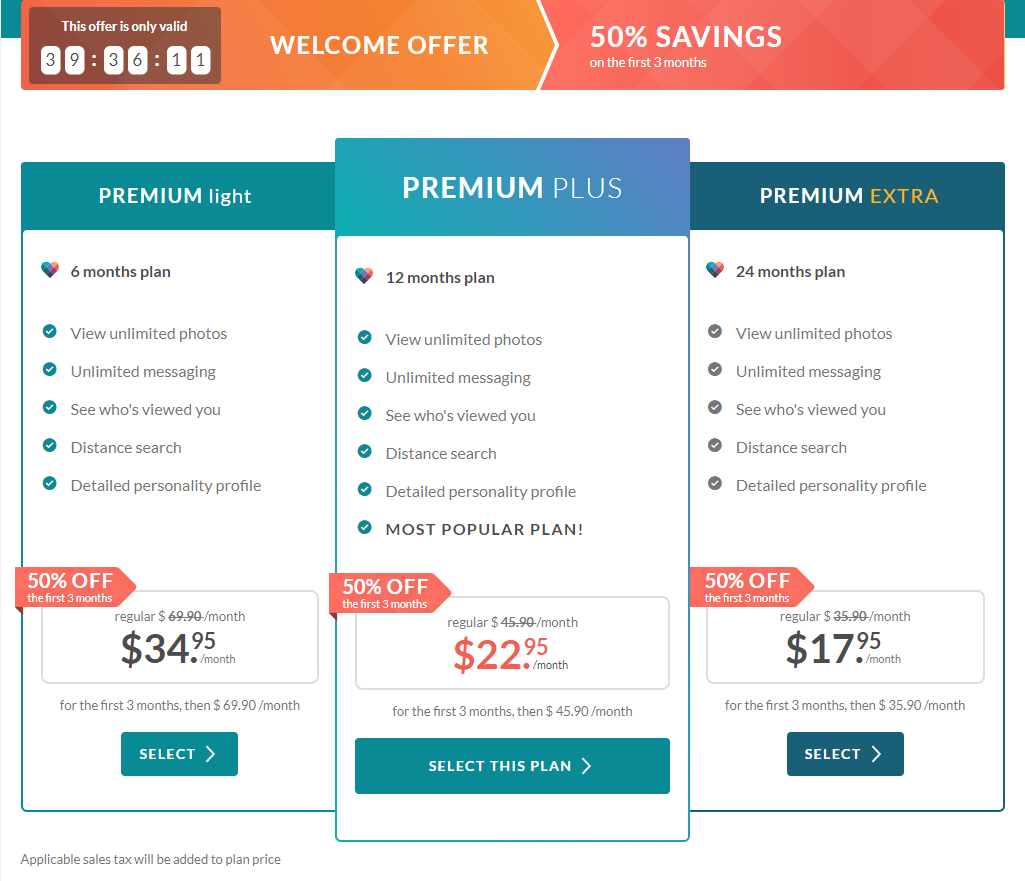 Do eHarmony Memberships Auto-Renew?
One thing that you may not be aware of if you are new to online dating is that most plans you purchase are going to be set to automatically renew at the end of your term. This means that if you pay for a year-long dating plan, on day 366 you are going to be charged again and your membership term will renew. eHarmony has this set up automatically on all of their plans.
The idea behind this is that it is convenient for members. They feel you shouldn't have to go out of your way if you want to continue using their online dating services.
Here's the good news if you're not on board with that. All you have to do is go into your account settings and turn off the auto-renewal. When you do this, your account will quit at the end of your membership term. You will need to do this at least 24 hours before the end of your membership for it to go through properly.
If you decide you want to keep going, you can always turn that back on or choose to purchase a different plan at that time. They're not going to delete your account or your matches if your account lapses or anything like that. Make sure, too, that if you find someone special and no longer need the services that you also turn this off. You can use that renewal money to buy something nice for your new mate 🙂
eHarmony Costs With Auto-Renewal Are Different
Something interesting we uncovered is that all three plans renew at a different rate. Each plan (no matter the length you selected) will renew annually to a 12 month plan. But the price on each 12 month plan is going to be significantly different.
6-month eHarmony memberships renew at a price of $790.80 for a 12-month term
12-month eHarmony memberships renew at a price of $550.80 for a 12-month term
24-month eHarmony memberships renew at a price of $430.80 for a 12-month term
What's the takeaway here? If you purchase the 6-month plan, you're better off cancelling initially and signing back up again. Your information and profile will be saved, but you can get a much better annual rate.
Additionally, contacting customer support near your renewal date might be smart as they may be able to work with you if you point out this information. Don't wait until the last minute, but reach out a few weeks ahead of time.
Can I get a refund from eHarmony?
According to eHarmony's Terms of Service, yes, you can get a refund within 3 days of purchasing a membership. You have until midnight of the third business day following purchase, excluding Sundays and holidays. You'll need to contact [email protected] or mail in a letter to the company's cancellation department. You can also try using the chat functions to process a refund, but be aware that agents aren't available 24/7.
If you purchased your eHarmony membership through the Apple iOS store, cancellations and refunds need to be processed through Apple directly.
Also, if you incur some form of disability that makes it impossible for you to use the service, there are options available. We advise contacting eHarmony directly in those scenarios.
---
FAQ – eHarmony Prices and Costs
Is there an eHarmony discount I can get?
eHarmony sometimes offers discounts on memberships but the company only showcases these offers to people who have signed up for a free trial account. You can get your own free trial account right now at the link posted above.
Is eHarmony more expensive than other online dating sites?
Yes, eHarmony is generally more expensive than other online dating sites. However, the difference in price is only a few bucks a month and the added benefits and success rates you get access to are worth every penny. If you're okay investing in yourself and your future relationship, the higher price of an eHarmony membership is well worth it.
How can I pay for an eHarmony membership?
Paying for an eHarmony membership can be accomplished through credit card, debit card, or by PayPal. Currently, the company accepts VISA, AMEX, Discover, and MasterCard.
Are there different add-ons or extra charges with an eHarmony membership?
Nope! eHarmony only has one level of membership that comes with 100% of the features. Unlike other sites, you can't pay extra to try and get a leg up on anyone else on the site.
Is the eHarmony cost really worth it?
To us, absolutely. If finding that special someone to spend the rest of your life with is important to you, then it's worth every penny. As we like to say, you're not trying to pick out a new pair of pants or a new dress. You're looking for someone that you might end up spending the rest of your life with. To us, that's worth every penny.
---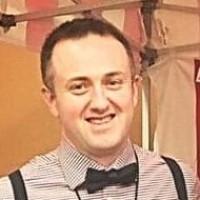 Written By: Jason Lee
Jason Lee is a data analyst with a passion for studying online dating, relationships, personal growth, healthcare, and finance. In 2008, Jason earned a Bachelors of Science from the University of Florida, where he studied business and finance and taught interpersonal communication.
His work has been featured in the likes of The USA Today, MSN, NBC, FOX, The Motley Fool, Net Health, and The Simple Dollar. As a business owner, relationship strategist, dating coach, and officer in the U.S. military, Jason enjoys sharing his unique knowledge base with the rest of the world.