Christian Mingle is one of the most affordable online dating apps that caters to singles looking for faith-focused relationships. And as a quick spoiler to our Christian Mingle cost breakdown, the value you get is worth every penny—and then some. But just how much does Christian Mingle cost? Is Christian Mingle expensive?
Let's get into the most up to date pricing on exactly what a premium membership is going to run you (and what features you get)!
Updated Christian Mingle Costs
| Membership Type | Length | Monthly Cost |
| --- | --- | --- |
| Premium | 6 months | $19.99 |
| Premium | 3 months | $24.99 |
| Premium | 1 month | $42.99 |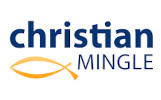 ---
The Editor's Take on the Price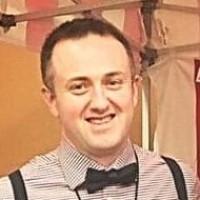 "I'm a lover of value that doesn't sacrifice results. In other words, I'm only okay saving money if you're still getting what you want—especially when it comes to love. The cost of a Christian Mingle membership is worth every cent for a Christian man or woman looking for a serious relationship. And you know what? You get all of that for an affordable price."
– Jason Lee, Chief Editor of Best Online Dating
"For me, this is the clear winner when it comes to dating apps for Christian singles. What I do want to recommend is that if you're trying to decide between the three or six-month membership, go with the three month. You're only going to save a few dollars with the longer membership but are committed to a few extra months. If you really want to save and commit to the process, though, the year membership is the way to go for value."
– Christina Anne, Contributing Writer
"What a lovely and wholesome dating site. And for someone who tries to be budget conscious and a good steward of my money, I have to say I love the affordable price for what you get here."
– Linda Morris, Associate Reviews Editor
Christian Mingle Payment Options
You've got tons of options when it comes to paying for your Christian Mingle Membership. You can use any of five different credit cards, PayPal, or through Apple payments.
Visa
MasterCard
American Express
JCB
Discover
PayPal
Apple inApp Payments
Just as a note, the signup page only showed the major credit card options, although these other options are mentioned on the site. If you want to use PayPal or Apple Pay and it's not offered as an option, reach out to their customer service and you'll be taken care of.
And just in case you're old school and want to use cash or personal/business checks for membership payment, it's not an available option at this time.
Breaking Down Christian Mingle Costs
As you can see in the chart at the top of the page, there is only one type of membership but there are a few different membership lengths with different costs available at Christian Mingle. In the past, Christian Mingle had multiple membership types for you to choose from. It appears that a Spark Network wide decision was recently made to make things simpler with one plan that has all of the available features.
Our thoughts on that? Love it. It's never any fun when someone who pays a few extra dollars gets a better chance at finding love.
Using the Free Trial Before You Pay
While we did say that there is only one membership level at Christian Mingle, technically there are two. The first that we didn't mention yet is your free trial membership that you can get automatically through one of the links on this page. As you can probably guess, your free trial is free ? You will have limited options, though, which we cover in full on the Christian Mingle free trial guide.
The Premium Membership
The second option for a Christian Mingle membership is their premium membership. While they used to offer a basic membership, this is the only option now. This premium membership is the exact same as the original premium membership (you still are going to get all the features you used to love if you've been a Christian Mingle member before).
This includes the Messaging+ feature that we used to rant and rave about paying extra for when they had multiple memberships. The Messaging+ feature allows ANY member to respond to messages you send them. This includes free trial members. If you message a free trial member first, they are allowed to respond to you free of charge. Here's what we had to say before the change in pricing and plans in an old review:
"Honestly, if you're going to sign up for Christian Mingle, you should seriously consider getting this (Messaging+) perk. Anyone who's still got an account on there you would be able to message. Maybe someone you like signed up and never got around to activating their membership. With this premium feature, you can message them, and they can message you back. Otherwise, you'd have to wait and hope they got a membership one day to be able to respond to you."
Now, you don't even have to pay extra for this. It's automatically included in their standard plan!
The Different Membership Term Lengths
You have three different term lengths that you can elect to pay for on Christian Mingle. The longer the term you select, the less expensive each month gets. Basically, they reward you for committing to a longer membership. This is standard across the board in the online dating industry.
If you're trying to decide which membership length to buy, here is what we recommend.
If you're unsure about all of this or are new to online dating, purchase a three-month membership. It's long enough to get a good feel but it's not a super-long commitment.
If you're stuck between the three-month and six-month membership, go with the shorter option. The price difference between the two is only a few dollars. You can always tack on a few extra months if you're enjoying yourself and need more time.
If you're already a fan of Christian Mingle and are committed to using the app to find that forever person, go with a year. It will give you plenty of time and you can cash in on a lot of savings.
Christian Mingle Spotlight Costs
Spotlight is another premium feature available for purchase on the Christian Mingle app. This membership add-on allows you to boost your profile to show up more frequently at the top of other members' Browse results. Here's a breakdown of what Spotlight plans currently cost at Christian Mingle:
30 Day Spotlight – $14.99
7 Day Spotlight – $6.99
1 Day Spotlight – $2.99
Auto Renewal – Christian Mingle Cost
Keep in mind that every Christian Mingle membership does automatically set up to renew. This means that at the end of your term they will bill you again for the same membership you currently have.
The good news if you don't want this to happen or are worried about forgetting is that all you need to do is contact their support and let them know that you do not want reoccurring billing set up on your account.
You'll still be able to use all features of your account for the entire duration of your membership, and if you do decide to renew for a longer term, you can always do that and don't run a risk of losing your profile or anything like that. They aren't going to delete everything just because your membership term ended.
Get Started Now
If you're ready to take the first step towards the rest of your life, it can begin today. The link below gets you set up with a Christian Mingle free trial account. You can use it to look around and make your own decision on whether or not you want to upgrade your account and pay for a premium membership.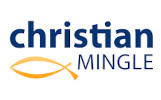 ---
FAQ
How much is Christian Mingle?
Christian Mingle memberships range between $24.99 and $44.99, depending on how long of a membership term you choose.
Is Christian Mingle 100% free?
You're able to get a free trial on Christian Mingle to set up your account, search for singles in your area, and respond to messages from paying members. However, if you want to have full control of the features and messaging, you'll need to upgrade to a paid account. So, in light of that, no, Christian Mingle is not 100% free.
Can you message for free on Christian Mingle?
If you are a free member, you can respond to messages for free, as long as they come from paid members. This feature is known as Messaging+. However, if you want to initiate conversations, you'll have to upgrade to a premium Christian Mingle membership.
---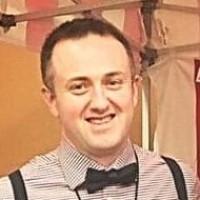 Written By: Jason Lee
Jason Lee is a data analyst with a passion for studying online dating, relationships, personal growth, healthcare, and finance. In 2008, Jason earned a Bachelors of Science from the University of Florida, where he studied business and finance and taught interpersonal communication.
His work has been featured in the likes of The USA Today, MSN, NBC, FOX, The Motley Fool, Net Health, and The Simple Dollar. As a business owner, relationship strategist, dating coach, and US Army Veteran, Jason enjoys sharing his unique knowledge base with the rest of the world.
Jason has worked in the online dating industry for over 10 years and has personally reviewed over 200 different dating apps and dating websites and continues to be a leading voice in the relationship and dating community, both online and in person.