​If you're trying to figure out how much Catholic Match costs, you're not alone. We get it. Sometimes online dating sites don't like to show you their pricing upfront until you've created a free account and invested some of your time. Smart on the sales front, annoying on the user front.
That's okay, though; we've got you covered. Our staff monitors and updates our Catholic Match costs sheet regularly, so that you know exactly how much your membership will be if you decide to join and upgrade. Scroll down to get a good look
If you're looking for more in-depth information about the site itself (like if it's worth what they're charging), check out our review of Catholic Match where we break down the features, members, usability and more.
Pricing for Each Membership Level
| Membership Type | Length | Cost |
| --- | --- | --- |
| Premium Membership | 1 month | $29.99 per month |
| Premium Membership | 6 months | $14.99 per month |
| Premium Membership | 12 months | $9.99 per month |
All of the plans are billed as one payment at the time of purchase. There are no upfront fees to join or any other hidden fees that we were able to find.
---
The Editor's Take on Pricing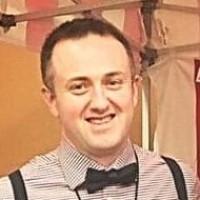 "For me, it always comes down to how the price matches up with what you get. Inexpensive is great, but not if you're not going to see results. To me, I think the cost of a membership is completely worth what you get, especially if you're looking for a faith-based relationship."
– Jason Lee, Chief Editor of Best Online Dating
"It's nice to see that even a one-month membership isn't too expensive. I would say, though, if you like what you see at Catholic Match during the free trial, you should really look into getting a six-month or 12-month membership because you can save a ton of money."
– Christina Anne, Contributing Writer
---
Catholic Match Cost and Pricing
Update: It looks like Catholic Match recently added a new feature that they are only giving to their 6-month and 12-month memberships. This is message read notifications. Basically, if you send a message to a member you will be able to tell exactly when and if they have read it yet.
If you've read any of our other dating site reviews, you know this is our favorite feature and one that we always advise paying extra for mainly to keep you from going crazy wondering if your message has been read.
There are no additional add-ons or enhancements that the site offers you have to pay for. When you purchase a membership, you get all of the features and functionality available minus the read notifications only available to the 6-month and 12-month plans. It's refreshing to see that the Catholic Match cost structure is pretty straight forward and doesn't require a magnifying glass and a math degree to figure out.
The general features listed that you receive with any of the three memberships listed above are:
Ability to send unlimited messages
Ability to send personalized Emotigrams (They call these icebreakers on steroids)
Private chat functionality
Access to community chat rooms
Priority Support
The features that you only receive with the 6-month membership are:
Message read notifications.
---
The Catholic Match Guarantee
One of the coolest features that you get when you purchase the 6 month membership is the Catholic Match Guarantee which is included in the Catholic Match cost. This guarantee states that if you don't find anyone special within the first 6 months as a member, they will give you the next 6 months for free.
So effectively you are getting a 12 month membership for the price of the 6 month. If you do the math, this means that instead of paying about $12.49 a month, you're actually getting the membership for $6.24 per month.
---
Is it worth the price?
The reason you're most likely here is to see if the Catholic Match cost is worth it or not. While we can't make the final decision for you, we can offer some insight that might help. When we recently reviewed the site, our expert team gave them an impressive five-star rating. If you're wondering how often we give out ratings that high, the answer is rarely. It takes a lot for a site to "Wow" us that much.
We were extremely pleased with the sign-up process, the ease of use, the features, and the overall quality of matches available with Catholic Match. Do we think this site is worth it? We DEFINITELY do. If you're worried about the costs, remember what you're looking for here. You're looking for someone to potentially spend the rest of your life with. If that's not worth $6.24 a month to you, then you may want to revisit your priorities.
In our opinion, the Catholic Match cost is 100% worth it.
---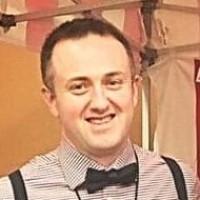 Written By: Jason Lee
Jason Lee is a data analyst with a passion for studying online dating, relationships, personal growth, healthcare, and finance. In 2008, Jason earned a Bachelors of Science from the University of Florida, where he studied business and finance and taught interpersonal communication.
His work has been featured in the likes of The USA Today, MSN, NBC, FOX, The Motley Fool, Net Health, and The Simple Dollar. As a business owner, relationship strategist, dating coach, and officer in the U.S. military, Jason enjoys sharing his unique knowledge base with the rest of the world.