Afrointroductions is a site that brings together singles from across the world. Anyone interested in dating a fantastic single from around the world, with a focus on African countries, will enjoy what the AfroIntroductions platform has to offer.
Many international dating sites can be fairly expensive, which makes them unattainable to many users. AfroIntroductions is one of the most affordable international dating sites on the market! Let's take a look at the multiple membership tiers and costs along with some of the great features you'll find when you upgrade your membership on AfroIntroductions.
AfroIntroductions Membership Cost
| Membership Type | Membership Length | Monthly Cost |
| --- | --- | --- |
| Gold | 12 Months | $11.25 |
| Gold | 3 Months | $22.67 |
| Gold | 1 Month | $34.00 |
| Gold | 1 Week | $68.00 |
| Platinum | 12 Months | $14.17 |
| Platinum | 3 Months | $26.67 |
| Platinum | 1 Month | $40.00 |
| Platinum | 1 Week | $80.00 |
| Diamond | 12 Months | $25.00 |
| Diamond | 3 Months | $46.66 |
| Diamond | 1 Month | $69.98 |
| Diamond | 1 Week | $160.00 |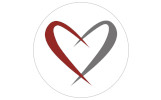 ---
Why Does AfroIntroductions Have Two Premium Membership Options?
Like many high-end dating sites, AfroIntroductions offers two versions of their premium membership to help users choose the package that fits their needs and their budget. Users who sign up for AfroIntroductions can choose from a total of three plans – a free plan with very limited features, a gold plan with mid-tier features, and a platinum plan with full features.
Premium Gold Membership Features
Basic Matching: Find members based on your general attraction criteria and search filters.
Likes: Show interest in other singles by sending them likes.
Communicate with All Members: Talk to matches regardless of their membership type.
Live Chat with Instant Messenger: Don't wait for slow email-based messaging. Use live chat and instant messenger to chat quickly.
Send and Receive Messages: Free members can only respond to messages sent from premium members. Gold Members can message anyone they choose and respond to all messages.
No Third-Party Ads: An ad-free experience makes the dating process feel smoother and more high-end.
Browse Anonymously: Premium members can see who is looking at their profile, which can help lead them to matches with a mutual interest. To avoid being seen while browsing, you can utilize the anonymous feature.
Hide Your Profile: An extension of the anonymous browsing feature is the ability to hide your profile. This means nobody can see your page, you won't show up in search results, and all your photos are hidden. This is perfect for controlling your dating experience and ensuring you are only receiving messages from those you are interested in.
Premium Platinum Membership Features
All Gold Features: Platinum members will have access to all previously mentioned features.
Profile Ranks Above Other Members: When other singles search with keywords that match a Platinum member, their profile will always show up at the top of search results.
Increase Your Profile Space: Platinum members get extended space in their profile to show off more about themself. This can lead to a large increase in user interest.
Advanced Matching Algorithms: Most users receive matches based exclusively on their search criteria and sexual orientation. Platinum members will receive matches based on advanced matching criteria, which can lead to better matches and a quicker track to love.
Auto Translate Messages into Your Language: The most popular and highly sought-after feature on AfroIntroductions is the Auto Translate function. This takes incoming messages that are in another language and translates them to your native language.
Premium Diamond Membership Features
All Platinum Features: Diamond members will have access to all of the previously mentioned features.
Priority Messaging: Diamond member messages will be seen quicker by putting their messages before Gold and Platinum members' messages.
Rank Above All Members: More people on AfroIntroductions will see Diamond profiles because they will be closer to the top. This can help Diamond members meet more people and find a great match quicker.
Profile Highlighting: All Diamond profiles will stand out on the list to let others know they are serious about dating.
Premium Customer Service: Customer service will be quicker and make the overall experience better knowing you won't have to wait long for any problems to be fixed.
The Best Paid AfroIntroductions Feature – Auto Translate
The best feature on AfroIntroductions – available only to platinum members – is the Auto Translate feature. This feature takes messages from users all over the world and translates them into your native language.
This is a perfect way to expand your search for love and meet singles without language keeping you from a potential soulmate!
Payment Types Accepted at AfroIntroductions
Being an international site, AfroIntroductions accepts a large number of payment types. Here is a comprehensive list of all payment types you may use.
Visa Debit/ Credit
MasterCard Debit/Credit
AmEx Debit/Credit
Discover Debit/Credit
Diners Club International Debit/Credit
Google Pay
Paysafecard
Bank Transfer
Skrill
How Will AfroIntroductions Show Up On My Bill?
According to AfroIntroductions' customer support page, the name that will show up on your billing statement may be dependent on your location and the banking institution you use. The three most common ways for the site to show on your bill are "AfroIntroductions.com," "Southport AU," or "Cupid Media Internet GB."
Free AfroIntroductions Membership vs. Paid AfroIntroductions Membership
In this Cost breakdown, we've already taken a look at the two types of premium memberships. Now, let's see how they compare to the free trial account that is available to AfroIntroduction users.
Free users have access to a small handful of features – basic matching, liking, and communications with paying members.
Basic Matching
Basic Matching is based solely on the search filters the user puts in place. This means that a basic user can search for singles in a specific area, in a specific age range, and of a specific gender. All advanced filters and matching is reserved for premium members.
Likes
Each user profile has a series of interactions listed at the bottom of their short information thumbnail. One of these interactions is available to free members – the like interaction. This is the heart shaped icon. If you click a heart on someone's profile, it shows them that you are interested in them, which may lead to them sending you a message.
Communicate with Paying Members
If a premium member sends a free member a message, the free member is able to respond. However, free members do not have the ability to send unsolicited messages or use instant messenger.
How Can I Try AfroIntroductions for Free?
The free trial of AfroIntroductions doesn't have all the great features of a platinum membership, but it has the perfect number of features to show you just how great the site can be. If you are interested in testing out the international dating waters, we've found a way to make it easy.
Simply follow our link at the top of this page and you will be directed to an AfroIntroductions free trial sign up. It just takes an email, user name, and a minute of your time to begin the most exciting dating journey of your life!