You don't have to look far to see that people's wallets are a little thinner and budgets a little tighter. And even if that weren't the case, there's never a good reason to spend more money than you have to (I guess unless you're a rapper or something cool like that). But for us normal folk, this matters. One of the most popular questions that comes up when discussing online dating and frugality is this—why is eHarmony so expensive?
What we want to do today is take a look at that question, but start by looking at some other important questions that lead into it. Ultimately, our goal is to help you decide whether or not eHarmony is capable of simultaneously being the right fit for your romantic goals and for your budget.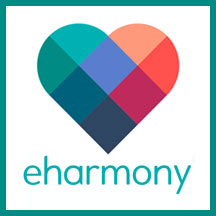 Is eHarmony actually expensive?
Whether or not eHarmony is expensive depends on what your budget is, what you're looking for, and what your expectations are. In other words, eHarmony may be very expensive to some people while being very affordable to others and this is not just based on how much disposable income you have.
Right now an eHarmony membership will run you about $40-$60 per month, depending on current sales or the length of membership you purchase. In terms of actual dollar dollar amounts, the cost of an eHarmony membership is right around the middle of the pricing of most online dating apps. You have some elite dating apps that are much more expensive, and you have some budget dating apps that are far less expensive.
Is that expensive? Well, if you're only looking at the dollar amount, that will depend on how much money you have to spend on online dating.
But what is more impactful on the answer to this question is how important finding a partner is to you. Here's a really extreme example. If you were sick and I told you I had a life saving medicine that could cure you but it was $100 million, would you consider that expensive? Probably not because it's that important to you. On that same token if I told you I had some really terrible single-ply toilet paper to sell you that was $10 a roll., you'd probably say that was expensive as heck
So, to answer this question, you need to figure out just how important finding that special someone is to you.
Remember, you're looking for a person that you very well may spend the rest of your life with. This may be a person with who you raise children with, chase your dreams with, and experience life with every single day. If that's not worth investing a few extra dollars in, we don't know what is.
Why is eHarmony so expensive?
Okay, the title of this section would probably be better served as—why does eHarmony cost what it does? Because, as we already discussed, for most people with some disposable income who value the importance of a great partner, eHarmony is not expensive at all.
But you may still be curious why they don't just offer it for free or for a much lower price point. Here are a few reasons eHarmony costs as much as it does.
They're a business.
The no fun answer to this is that eHarmony is a business. Businesses set out to make money. Thankfully, most businesses (and as we think is the case here) do so by charging a fair price for their services. Still, though, they have to charge enough not just to cover their costs but to make a profit.
Running a dating app is expensive.
Speaking of covering costs, running a dating app as big as eHarmony is probably a lot more expensive than you think it is. With millions of members you have to pay for servers, development, hundreds of customer service agents, marketing, office space—the list is pretty expansive and can really get up there. Additionally, most online dating apps only have about 10-15% of their customers who are paying. But just because that's the case doesn't mean that eHarmony gets a break on offering customer support or their free level of service to these people. That costs money.
Is eHarmony worth the higher price tag?
Does the higher price tag benefit you? We think so. Here are some of the ways that you'll actually benefit from eHarmony not being a budget-level service.
The higher price allows the company to invest in better technology for more effective matching and for better security.
When people are more financially invested in something, they're more apt to take things seriously. This means more serious matches.
The company uses some of the membership fees to market and attract more singles and higher-quality singles. Again, this means more people for you to potentially connect with.
eHarmony is known for introducing new features to make the online dating process easier, much like the new video chat feature they released recently.
There's a reason that eHarmony is regarded as one of (if not, the) leaders when it comes to serious online dating. If you're looking for a committed relationship and want to find people more apt to take the process seriously, eHarmony is worth the money.