There's nothing more annoying than sifting through all of the clutter in your email inbox. How many emails pop up that you just delete without reading? Even emails you did sign up for, like promotions from your favorite store or newsletters from organizations you're a part of are likely to go unread and deleted.
Technically, spam is completely unsolicited email, but these days we call pretty much every unwanted email "spam." There's simply not enough time in the day. Email isn't going away anytime soon, which means that spam won't either.
But you do have the ability to slow it down, and dating sites are a huge contributor. It's also likely you're getting emails you never wanted at all, many of them from dating sites—whether you've signed up or not. We're here to break down why those spam dating site emails keep showing up, and how to get rid of them.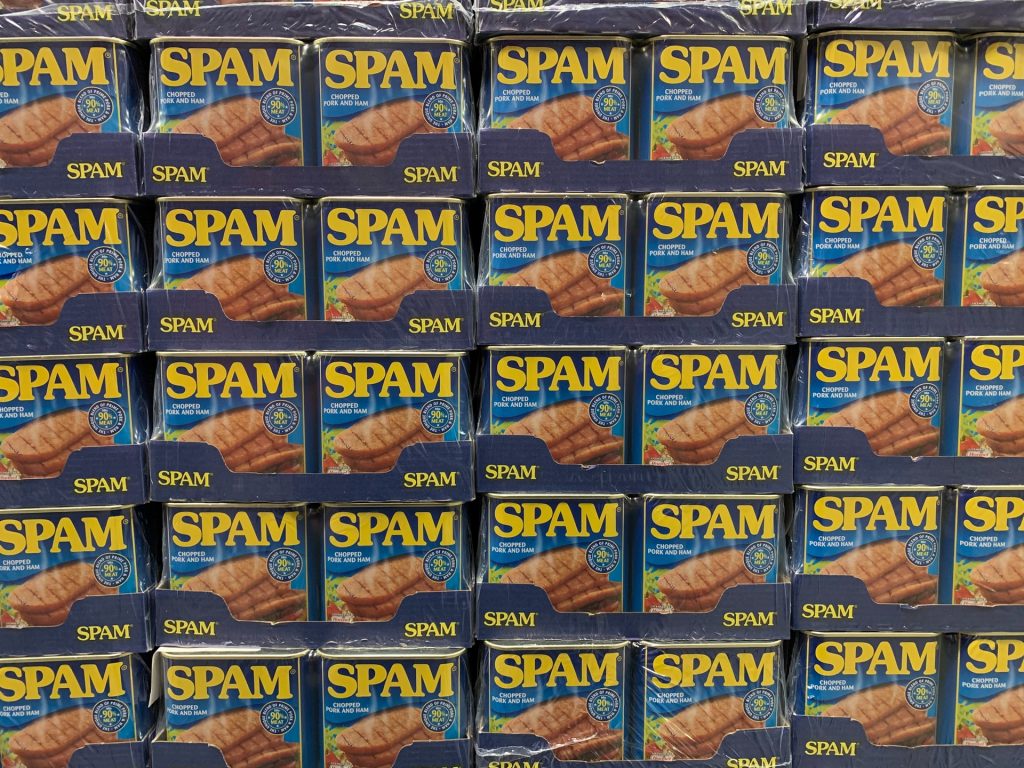 It's a site you're actually using
If you've ever spent even an hour on a dating site or app, you've likely gotten a barrage of emails in your inbox nearly immediately after your profile goes live. Often it will start with a welcome email explaining the benefits of the site, and possibly also encouraging you to upgrade your membership to gain access to additional features.
Then comes the avalanche of emails meant to bring you back to the site. You'll get an email if someone messages you, if a promising dating candidate views your profile, or if someone has sent you message that only says "hello" and nothing else.
The good news is you can opt out of nearly all of these emails—which are probably being sent as notifications to your phone, too. Different sites will put these controls in different places—but likely they'll be found in a menu called settings or preferences. Nearly every online dating site will give you a chance to uncheck a few boxes and get some of that noise out of your inbox. And in most cases, you'll be able to pare down the notifications on your phone, too.
It's a site you've used in past
While the point of a dating site is to find true love, most people don't find their perfect mate with the first match. It's easy to get discouraged and log off or delete your profile altogether. Dating sites may be emailing you to check in—to see if you've "broken up" with online dating because you've found your soul mate, or to see if they can lure you back with the promise of better matches or discounts on desirable features.
Whatever the reason, if you're not interested, stopping these emails will be easy: all companies that email you are required to place an "unsubscribe" button at the bottom of each one. If it doesn't, your email provider will have the option to mark the email and its sender as spam or junk. It may still make it to your inbox, but it will be sent to a separate folder that won't notify you of the email's arrival.
Be warned, though: some companies use different "from" email addresses, so it may be a little bit like whack-a-mole to get rid of all of your spam.
Another company has sold your email address
It's sneaky, but not illegal: businesses and other organizations can sell your email address as part of a list to others. It makes them a little extra money, and helps that other company—in this case, a dating site—widen their net.
It's possible you accidentally opted in because you missed some fine print when you signed up somewhere, or a pre-checked box on a website didn't catch your eye. You should be able to get rid of them with the tricks listed above—unsubscribe or mark as spam—but annoyingly, you'll probably never find out who sold your email address.
The only way to really get an idea of who may have sold it is to use a different email or display name on for every new online contact you make. You've got better things to do. Unsubscribe or mark as spam and keep moving.
The site is a scam
This is the situation most people associate with spam. The emails with strange subject lines promising to help you meet singles of a particular background. They may be grammatically iffy but still address you by your first name. File this under You Know What To Do: Mark it as spam. Don't even open it to look for an unsubscribe button.
The absolute best case scenario is that these are adult-oriented sites, not dating sites. The profiles may be offering services, online or in person, but they're definitely not real dating sites. Again, this is the absolute best-case scenario.
What's even more likely is that this "dating site" will ask you to click links that will download and install malware on your computer, exposing private information that can be used to hack your credit card and banking info. In some extreme cases, the site will download software that essentially holds your computer and its hard drive hostage until you pay a hefty fee to a scammer who still may not disappear once they've been paid.
Don't risk it—don't open it. You may get a dozen a day that seem to come from the same dating site or email address, but opening one of these scam spam emails is nothing but trouble. That "unsubscribe" link is no different than the ones mentioned above: just another chance to steal your personal information.
When it doubt, don't open an email, and don't hesitate to mark it as junk or spam. While marking an email as spam is a black mark against it to email services (after enough times being marked spam, an email provider will not allow those emails to go through for anyone), it can also act as a slap on the wrist to legitimate dating sites who are overdoing it with the amount of email they're sending.
Dating Sites You Can Trust
Looking for a site you can trust? Keep in mind that these sites may also send you emails. But during the sign up process, you can go into your settings and choose how often you want to receive emails or not at all.
---