Columbus isn't just the capital of Ohio, it is hands down the most beautiful city in the state. From the parks running along the Scioto River to the stunning displays of artistry and nature found throughout the city, there is alway something breathtaking to see in Columbus.
Being such a lively and stunning city, you might think that dating in Columbus is a breeze. In fact, the low cost of dating and travel actually makes Columbus one of the top ten US cities for singles. However, there is a blind spot in the local dating scene that can make the experience daunting to many – the extremely youthful population.
Columbus is a town flush with college students. This means that 18-25 year olds tend to have an easy time finding singles during their daily lives. Unfortunately, those over 25 find themselves weeding through young singles that may not even live in Columbus over the next few years. Fortunately, we know all the best places for locals to meet 25+ singles that are in it for the long haul!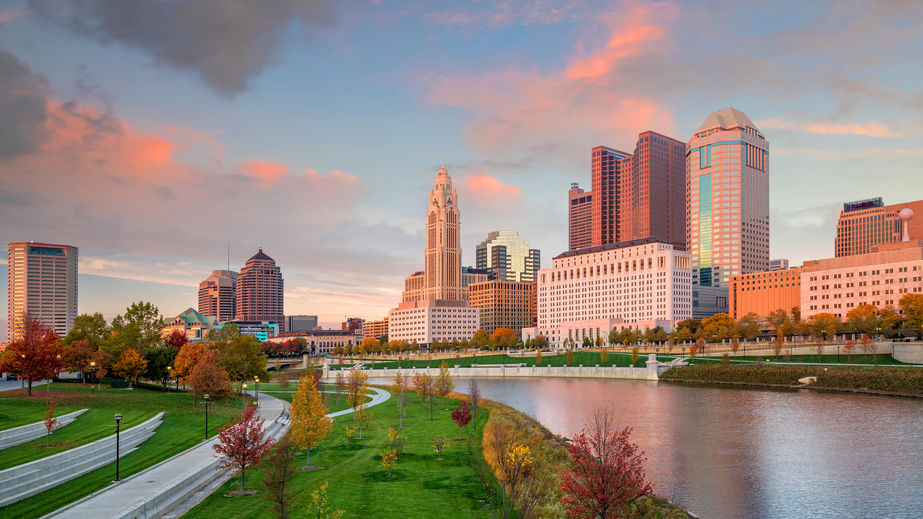 Find Singles that Stick Around with Online Dating
If you are struggling to find singles that match your maturity level and/or goals, then you should consider adding online dating into your routine. This world has changed since online dating first became a thing.
Media used to use online romance as the butt of many jokes, but time has shown that online dating is not only useful and safe, but also extremely popular. When you use the right dating apps for singles in Ohio, you will have access to thousands of singles that you may have never met in your day to day life.
You can even filter the singles out based on their age, education, religion, and much more. So there is no need to waste your time with those who are simply incompatible with your needs and goals.
One of our favorite things about online dating is that you can make connections during the times that work for you. Want to scout matches at 3 am and message them during your 30 minute work break the next day? Totally fine! Want to take your shot at true love while wearing pajamas and eating pizza on your couch? Not a problem.
There is so much less fuss and time commitment when online dating as compared to traditional methods. Add to that the money you save on going to clubs or paying for blind dates that don't pan out, and online dating can also save you a lot of money!
4 Best Bars for Singles in Columbus
Unique Events and Places to Meet Singles in Columbus
Online dating is great, but sometimes we just want to try going out into the world and meeting people naturally. The best way to approach real world dating is by going to unique places that are likely to be filled with singles that have similar interests as you. Take a look through some of our suggestions of unique places to meet compatible singles in Columbus:
Art Lovers, Head to The Columbus Museum of Art
The Columbus Museum of Art celebrates beautiful art from a variety of historical eras and cultural backgrounds. This makes it a great place to find singles that are interested in the same genres of art that you enjoy.
Dog Lovers, Meet Singles at a Silent Paw-ction
The best place to meet other dog loving singles is at a charity auction held for a local rescue! The Paw-ction only happens once a year, so check out the Calendar on RESCUEDohio's website.
Fashion Lovers, Check out The Easton Outdoor Mall
The Easton Outdoor Mall has a lot to offer, including fantastic shopping and even better people watching. It is a perfect place to meet singles with a keen eye for beauty and fashion.
Sports Lovers, Watch a Buckeyes, Clippers, or Blue Jackets Game
Columbus is a great place for sports loving singles because every season has a live sporting event to enjoy. From baseball to hockey, you can enjoy a game and meet singles any time of year.
Science Lovers, See What COSI has to offer
The Center of Science and Industry is one of the most interesting places in all of Ohio, let alone Columbus. There is so much to learn and do, plus the center often hosts pop culture events like the Marvel Convention.
History Lovers, There's a Lot to Find at The Ohio History Center
The Ohio History Center tells the story of Ohio through time, all the way back to the Ice Age! The gorgeous displays and interactive exhibits make perfect talking points when you meet singles during your visit!