Cleveland is a city that is alive with industry and innovation. The town is perfect for starting over and building a life and career, but there are areas of Cleveland that preserve and celebrate history and the idea of small-town life.
To put it simply, Cleveland is a great place to call home.
However, when you are just getting started on the romantic side of life, Cleveland can be a tough place to be. That's because all the amazing things to do in Cleveland tend to be filled to the brim with couples.
Wading through a sea of established love is no way to find your own, which is why we are putting together this list of the best places to meet singles in Cleveland. From online dating to some really unique cultural events, we know exactly where you should go to make a love connection!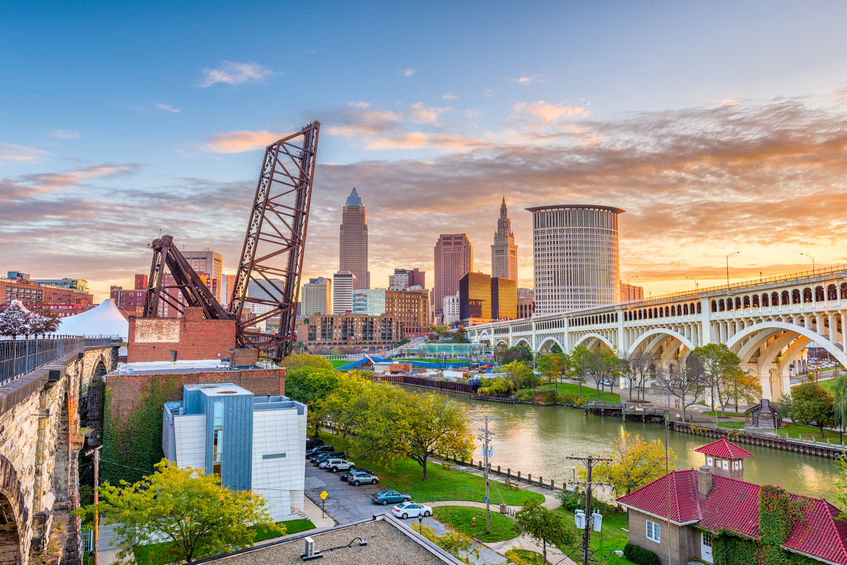 Simplify the Search for Singles with Online Dating
Online dating has a lot of perks, but the ones Cleveland singles might be most interested in are:
You can avoid hitting on married people.
You can find singles based on their personality compatibility.
You can avoid singles that don't meet your minimum standards.
You can get to know someone before wasting money on a first date.
If you meet a weirdo you can block them and move on easily.
Online dating sites are perfect for simplifying your dating journey and helping you quickly find singles that have a chance at being "the one." An important tip to remember is that you only want to use reputable dating sites that have the amenities you need.
If you don't know where to begin, check out our list of the best dating sites for Ohio singles! 
These sites aren't meant for weekend flings or one night hookups, they are reputable sites and apps that look at what it means to be compatible when finding singles for you. Though saving time and searching for singles from wherever you are is great, you may still want to know about some real world places to meet singles in Cleveland.
Read on for more tips!
5 Best Bars for Singles in Cleveland
Unique Events and Places to Meet Singles in Cleveland
Looking for places in Cleveland where you can actually meet singles and not just run into couples and families? Check out our list for some unique options! Try choosing events and places that match your personality for even better results!
Cleveland International Film Festival
A yearly event that draws in thousands, The Cleveland International Film Festival is an awesome place to watch new works of cinematic art and meet singles that enjoy movies as much as you do!
Duck Tape Festival
Cleveland has a lot of unique events and festivals, but the Duck Tape Festival is one that celebrates innovation, creativity, and being a little out of the box. Come find some of the most interesting singles in Cleveland, adorned in their outfits made purely from duct tape. There's music, food, and hundreds of singles with whom to mingle!
Oktoberfest
Cleveland's Oktoberfest is one of the biggest in the country. It is a perfect place to take off the edge, meet singles, and enjoy traditional German food and drink. Not only is there live music, great shopping, and stunning singles, but the event's proceeds are for charity!
SPARX City Hop
The SPARX City Hop is an annual bus tour of some of the lesser known artist galleries and artistic displays. It is a great way to experience a side of Cleveland even locals overlook while also getting to know singles that enjoy visual arts and exploration.
JACK Cleveland Casino
This is one of the only options on our list that isn't an annual event. That's because any time you go into the JACK Cleveland Casino you are bound to find tons of singles. If you don't love gambling, the Casino also hosts a variety of live shows throughout the year!
West Side Market
The West Side Market is the best place to enjoy the amazing food in Cleveland while mingling with locals and meeting singles. We love a place with multiple perks! Even if you don't make a love connection, you'll come home with culinary treasures!