Albuquerque is a stunning town in New Mexico. It is affordable, clean, and filled with amazing citizens. So, why is it so hard to find compatible singles in Albuquerque?
The answer likely comes as no surprise – the city is just too spread out.
If you don't have a good singles pool where you work or near your neighborhood, you have very little chance of meeting someone great. People in Albuquerque stick to their local bubbles and it makes it hard to find the right partner.
So, how do you explore the Albuquerque dating scene without having to travel all over the city aimlessly? We've got a guide of the absolute best places to meet singles in Albuquerque. From online dating to horseback riding ranches, these are the places you need to know about!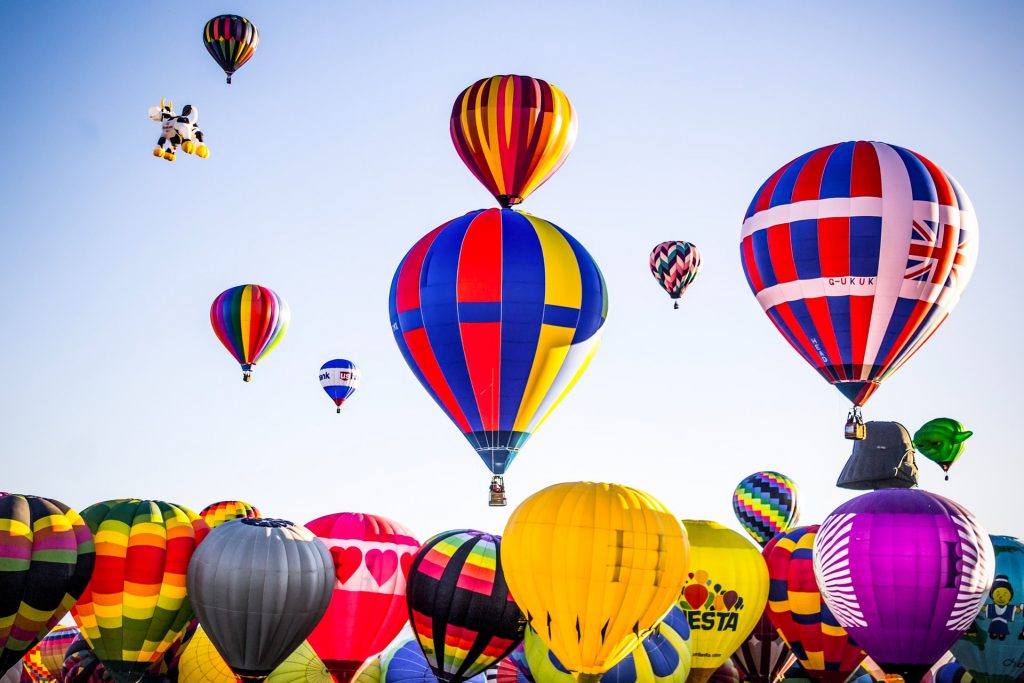 Find Singles From All Sides of the City With Online Dating
Online dating is like having a teleporter that can take you all over Albuquerque in the blink of an eye. Only, online dating is better because it already knows where to find singles, you don't have to guess!
When you use the best online dating sites for New Mexico singles you will get instant access to singles in your city that you would never find on your own. Many of these sites even suggest users to you based on your personalities and core compatibility. 
This means that you are more likely to find singles that you enjoy talking to and who have real potential of being a good partner.
Some other perks from online dating include:
Incognito search options
Getting to know people before meeting in person
Keeping communication on a third party platform
Saving money compared to traditional dating
Filtering matches based on personal preferences
5 Best Bars for Singles in Albuquerque
Unique Events and Places to Meet Singles in Albuquerque
So you've looked through the bars and the online dating information and don't feel like your needs or interests have been covered? Then you should check out these incredibly unique places to meet singles in Albuquerque. No matter your interests, there is something here for everyone!
516 Arts
This museum-style gallery of modern art is volunteer run and completely non-profit. The central, downtown location makes it a perfect place to meet a large number of Albuquerque singles. It is especially a good choice for those who appreciate art and have a passion for modern design and aesthetic.
ABQ BioPark
The ABQ BioPark is a perfect spot to meet singles, especially if you are a single parent. From the Zoo and Aquarium to the fishing lakes and Botanical Garden, there is something for everyone! If you want to meet singles while enjoying the beautiful NM weather, ABQ BioPark is the place for you.
The Stables at Tamaya
Love horses but don't have space for your own? Head over to The Stables at Tamaya and sign up for a horseback riding excursion. You can meet other lovers of nature and horses while getting to have a unique and unforgettable experience.
Grower's Market
Everyone has to grocery shop, so why not enhance your experience and potentially meet amazing Albuquerque singles at the same time. The Grower's Market is a place where you can get the freshest produce and products while also opening up your bubble to meet new people!
Dulcimer Festival
If you love music and culture, you don't want to miss the Annual Dulcimer Festival! There are dozens of artists playing different styles of Dulcimer, along with workshops, food, and more! If you want to meet singles that love music and/or New Mexico culture, check the schedule for the next festival date!
Fifty Mile Activity Loop
The Fifty Mile Activity Loop is a massive trail and bike path that passes through some of the best locations in all of Albuquerque. If you want to meet people on the other side of the city, this path will take you through all the best stops. From shopping to bars and food, you will see where each neighborhood's locals go to hang out and relax. If you get too tired to head back to your starting location, you can take a bus or rideshare back!