We aren't our jobs. Each of us is an individual, with patterns, emotions, and quirks that are unique to each person. Still, the type of job someone holds can shape their day to day schedules, if not their outlooks on life.
As you navigate the dating world, you may be interested in getting to know people in specific lines of work. This can be because those careers complement your own job, or because the charm and romance that shrouds a particular job can be seductive.
Case in point: what's it like dating a nurse? You may imagine that a nurse would be caring and giving, a gentle soul that wants to give back to the world. Sometimes yes, sometimes no. Peoples' motivations may not be as clear-cut. We've put together a few pointers that will help you navigate dating a nurse.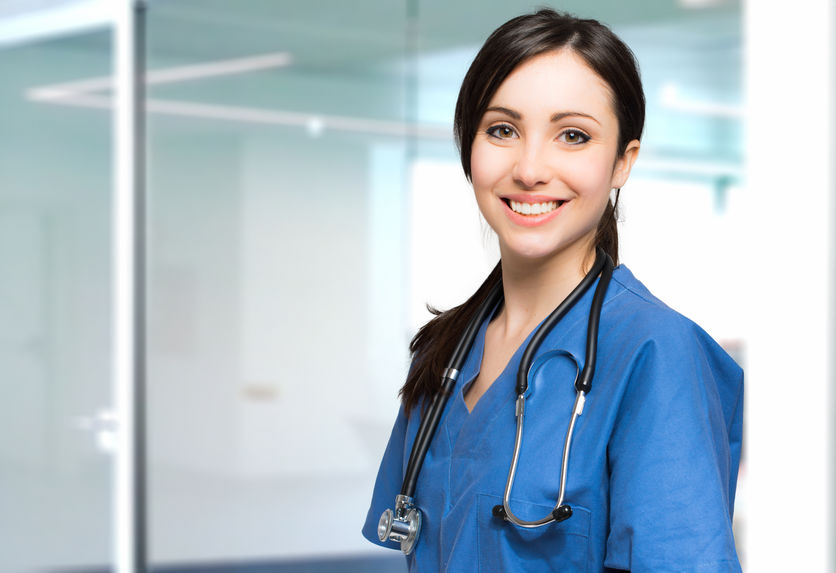 There are Different Types of Nurses
Many different types of nurses, in fact. Some of the more common settings for nurses to work are in hospitals and emergency rooms, in a physician's office, stationed with military units, school clinics, and in elder care facilities. That's a wide range, and it should tell you off the bat that while there are common traits among nurses, there are just as many differences. Here are some of those common traits.
Is It Okay For a Nurse to Date a Patient?
Well…it all depends. If the nurse is providing you ongoing care, it may not be ethical or within their employer's policies to date patients. And keep in mind that dating may be the furthest thing from a nurse's mind if they're in the thick of it in an ER. But if you find that you really clicked with a nurse and you're sure they're single, there's no harm in slipping them your number once your treatment is complete.
How Do I Find Single Nurses?
If you find the dedication and sense of duty that comes with the territory, you don't need to fake appendicitis to get noticed by a nurse. The best dating sites for nurses online are a perfect way to find a single nurse to date.
Generalized dating apps will allow you to search for certain keywords, but there are sites out there that specifically cater to those in the medical field. The best sites will combine specialized searches with the core dating stats like age, city, hobbies, pets, and other general-interest topics.
Here are some options you can try now.
Things to Keep In Mind: They're Dating You, Not Diagnosing You
It can be tempting to ask a nurse for medical advice. Turn off that impulse. If you are interested in dating a nurse, don't take their time off and turn it into work—especially if it's a first date. It's an annoyance many nurses have to put up with while dating, and it's incredibly common.
Don't be that person. As attractive as the qualities a nurse needs may be, get to know your date for who they are, and not just their job. Like any date, be sure to ask about their likes and dislikes, hobbies—all the usual stuff. Feel free to ask about their job, but don't push for more details. They're out to relax, not to talk shop.
Nurses are always on the Move
Whether you're dating a nurse in the emergency room in a hospital, or dating an elementary school nurse who's dealing with an outbreak of the flu in a classroom full of eight year olds, every day is a long day.
While some people have boundless energy, or know that the best thing to clear their head may be a strenuous hike, it's very possible that someone with such a busy job may want to melt into the couch and watch a movie after work. You'll have to find this out as you get to know a person, but don't be upset if they suggest more relaxing dates.
Likewise, don't expect a play by play relayed at the end of the day. Nurses treat so many patients in a day that recounting each of the day's mile markers could take a whole day in itself to recount. That's not a bad thing—we all benefit from living in the moment and not placing too much emphasis on things that have already happened.
Nurses' Schedules Can Change on a Dime
While it can vary based on the type of nurse you date, don't be surprised if the person you're dating needs to change plans frequently, often at the last moment. Whether there's been a large-scale emergency or someone is called in at the last minute to make sure an overnight shift is covered, your date may need to cancel unexpectedly.
It doesn't mean they're flaky, and it doesn't necessarily mean they're not interested. But nurses have chosen a career that puts duty first. In this case, it's just part of the deal.
Nurses Are Caring, Driven People
As much as we've highlighted the busy lives nurses lead and the irritation that may come with dates shifting the topic back to work, there's more to dating a nurse than just hectic schedules. Nurses have devoted time and education into caring for others, and that says a lot about a person's core values.
The truth is that the perks to being a nurse are few: it's not necessarily a high-paying job, the hours can be grueling, and carving out a social life can take some maneuvering. Nurses have chosen the medical field because they care about helping their community and offering comfort to those who are injured or ill. You'll find a wide variety of personality types within the nurses' dating world, but the common thread is their compassion.
Some are quiet about it: they don't necessarily wear their heart on their sleeve, and may even have a gruff exterior. No matter the personality, at their core nurses are people who have dedicated their time—and their hearts—to care for their communities, and that's a trait worth looking for in a mate.
---