By: Jason Lee | Updated 2021
One of the most explosive, exciting, controversial, and popular dating apps of the last decade is none other than Tinder!
But what is Tinder? Maybe you've heard about it from friends, but you're not sure what the heck they're talking about?
What Is Tinder?
Tinder is an online dating app that utilizes mutual match technology and proximity location (identifying people who are within a certain distance from each other) to match single men and women around the globe. The app is available through iOS or Google Play and as of late 209 had almost 8 million users! In 2020, the Tinder App brought in an astounding $1.4 billion (18% increase from the previous year).1
> Best Alternatives to Tinder – Top Dating Apps of the Year
When Was Tinder Founded?
2012 in Los Angeles, California
Who Owns Tinder?
Tinder is currently owned by Match Group (who also owns Match.com)
How Many Users Are On Tinder?
At the end of 2019, the app had 7.86 million users making it the largest U.S. dating app. Second place at the time was Bumble with 5.03 million.
How Much Does Tinder Cost?
Pricing on Tinder varies based on how old you are. If you're 30 or older, expect to pay more. Check out our Tinder cost breakdown to see the current pricing.
How Does Tinder Work?
Let's break down the jargon-filled answer we gave you above to show you exactly how Tinder works.
Single men and women download the app and create an account.
New members, like you, upload photos and a short bio about yourself.
You are then shown singles of your preferred gender that are physically located within a certain number of miles of your current location. It doesn't matter where you live, but it's only based on where you physically are at the time of using the app.
When you see members, you are able to swipe left or swipe right to indicate if you're interested or not.

Swipe left means you're not interested.

Swipe right means you're interested.

While this is happening, your photos and profile are also being shown to other singles in the same area. These singles have the same option of swiping left or right to indicate interest.
If you indicate interest on someone and they indicate interest on you, you're both notified of a match!
A chat is automatically opened for both of you to begin chatting.
There are additional features that augment the experience, but this is the gist of how Tinder works. It helps look for people who are mutually interested in people that are physically located in the same area.
Does Tinder Show Other People I Swiped Right and Liked Them?
Singles are only notified that someone is interested in them if they indicate interest in you. That way if there isn't a mutual interest, no one feels embarrassed.
Who is the Tinder Dating App Best For?
The Tinder dating apps is best for singles who are looking for casual dating or hookups. Yes, you can meet someone and form a serious relationship off the app, but from our anecdotal experience—those instances are few and far between.
> Best Dating Apps for Relationships
Is Tinder Just for Hookups?
Technically, the Tinder dating app doesn't brand itself as just being for hookups. And in it's defense, we do know some people who have met their significant other off the app. That being said, it does seem that most people tend to use the app for hookups or very casual dating.
Tinder In the News
---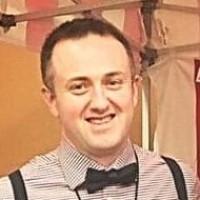 Written By: Jason Lee
Jason Lee is a data analyst with a passion for studying online dating, relationships, personal growth, healthcare, and finance. In 2008, Jason earned a Bachelors of Science from the University of Florida, where he studied business and finance and taught interpersonal communication.
His work has been featured in the likes of The USA Today, MSN, NBC, FOX, The Motley Fool, Net Health, and The Simple Dollar. As a business owner, relationship strategist, dating coach, and officer in the U.S. military, Jason enjoys sharing his unique knowledge base with the rest of the world.
1. Match Group, Q4 2020 Earnings Release, https://s22.q4cdn.com/279430125/files/doc_financials/2020/q4/MTCH-4Q-2020-Earnings-Release.pdf.