If you think we're talking about the caramel candy pop on a stick, you're in for a surprising awakening today. A sugar daddie is a new concept where wealthy men adorn beautiful women with gifts, money, trips, and more in return for their companionship.
For those of you thinking this sounds like an escort arrangement, you're sort of right, and you are sort of not. It all is going to depend on who you ask.
A Sugar What?
The term sugar daddie ahs exploded in popularity over the past few years as the details of these arrangements have moved out from behind closed doors and dark corners and into the limelight. Shows like Dr. Phil have highlighted these arrangements and interview those involved and those seeking these arrangements. While it may seem like a new concept to you, this has been going on for years and years.
It goes something like this. Rich guy wants the company of a pretty girl. Usually the guy is older, and usually, the girl is younger and beautiful. Rich guy wants to share his successes with this beautiful girl in exchange for her company. Typically, the guy does not pay a fixed amount as he might with an escort or a prostitute. What he does instead is he buys the girl gifts, takes her on trips with him, pays some of her bills, or sends her to the spa.
Basically, he treats her like a princess, and in return, she graces him with her presence. The girl that is being doted on by the sugar daddie is known as the sugar baby. While these relationships may seem strictly financial in nature, it's not uncommon for an actual relationship or love to stem out of a sugar daddie and sugar babie relationship.
Sex?
The million dollar question that gets asked always is whether or not the sugar babie is required to give sex for these gifts and money. The short answer is no. There are no requirements for anything like that to take place. If there were, we would be calling this prostitution. Now, does that mean that there is no sex involved? It does not.
A lot of sugar babies are highly attracted to their sugar daddies and enjoy having sex with them. It's been said that it makes them feel like they are a queen in a relationship with a man of power and wealth. If we had to guess, the majority of sugar daddie and babie relationships do involve some aspect of intimacy, but it is certainly not required.
Some daddies are looking for that as they are looking for the girlfriend type experience. They don't just want arm candy, but they want someone that they can feel attached to and in love with. Whether that blossoms into a real relationship or not is beside the point. The sugar daddies are often looking for that feeling, and some degree of intimacy usually helps to strengthen that.
Exclusivity?
Whether or not a sugar daddie and a sugar babie are exclusive will depend on the arrangement between the two people involved. Sometimes the daddies are looking for an exclusive relationship and do not want to ever share their babie with other daddies. Typically, in these arrangements, the amount of money spent on the babie is going to be higher than with those that are more casual.
This is something that you will have to discuss with each other if this is something you are looking to get involved with. If there is physical intimacy, it's much more likely that it's going to be an exclusive arrangement to help protect both partners.
What Sorts of Things?
Maybe you're a pretty girl thinking about looking into this. If you are, we want to talk about some of the different things that we've heard and seen daddies cover for their babies. On the most basic level, we've seen them pay for expensive dinners, spa days, pay some smaller bills, and buy them gifts like clothes, purses, and shoes. As you move up the ladder, that can evolve into getting more lavished gifts like jewelry and handbags, trips to exotic and fun locations, and even paying some bigger bills. We have heard A LOT of stories of daddies helping their babies pay off some of their college debt.
At the top of the sugar daddie food chain, we've seen girls get cars, plastic surgery, insane jewelry, houses, and more. We've seen complete college debts paid off, business funding paid, and pretty much anything a woman could want to be covered. In return, all the guys are asking for is companionship, arm candy, and maybe a little sugar for themselves. The happier a daddie is, the more their wallet is inclined to open up.
How Do I Get Involved?
Whether you're a guy looking for some companionship or a pretty girl looking to share your time with a successful man in return for a lavished lifestyle, the internet is going to be your friend. The best sugar daddy dating apps have opened up specifically dedicated to helping sugar daddies, and potential babies connect. If you're ready to take the next step, we've reviewed some of the top online dating sites for sugar daddies and babies for you to check out.
The first we recommend looking at is Secret Benefits. This site takes less than a minute to sign up at, and your free trial allows you to search through all of your potential matches and their sexy photos.
The second option we recommend is Sugardaddie.com. This site is lower on the price scale but is LOADED with over 5 million members and counting. This site also allows you to create a free account and see matches, so we highly recommend you take advantage of that!
Some people have a moral dilemma with sugar daddies, but some people just want to have some fun. Some people think that there is nothing wrong with a mutually beneficial arrangement even if it doesn't fall within the normal confines of traditional society. To us, we support the fact that everyone has the ability to make their own decision whether that is traditional or a little on the naughty side 😉
The Best Sugar Daddy Dating Sites
| Rank | Site | Free Trial Link | | Best For |
| --- | --- | --- | --- | --- |
| #1 | SugarDaddy.com | Free Trial | | #1 Best Overall |
| #2 | Elite Singles | Free Trial | | Best to Find Educated Men |
| #3 | Secret Benefits | Free Trial | | Best for Pay As You Go |
| #4 | EliteMeetBeautiful | Free Trial | | Best for Elite Dating |
| #5 | SugarDaddie.com | Free Trial | | Best for Track Record |
| #6 | Cougar Life | Free Trial | | Best for Sugar Mommas |
| #7 | WhatsYourPrice | Free Trial | | Best for Unique Style |
| #8 | Sugar Daddy Meet | Free Trial | | Best Secondary Option |
---
Additional Resources:
---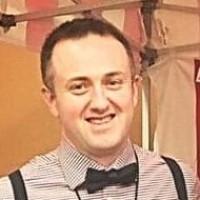 Written By: Jason Lee
Jason Lee is a data analyst with a passion for studying online dating, relationships, personal growth, healthcare, and finance. In 2008, Jason earned a Bachelors of Science from the University of Florida, where he studied business and finance and taught interpersonal communication.
His work has been featured in the likes of The USA Today, MSN, NBC, FOX, The Motley Fool, Net Health, and The Simple Dollar. As a business owner, relationship strategist, dating coach, and officer in the U.S. military, Jason enjoys sharing his unique knowledge base with the rest of the world.