Is eHarmony really all it's cracked up to be? Is the online dating giant worth the higher than average costs? If you're looking for the honest, no B.S. truth about eHarmony, you're right where you need to be.
Here's what we're going to do today. In this guide, we're going to break down 5 truths about eHarmony. We're going to talk about what claims are true and what you should really expect if you were to sign up for an eHarmony free trial or a paid account.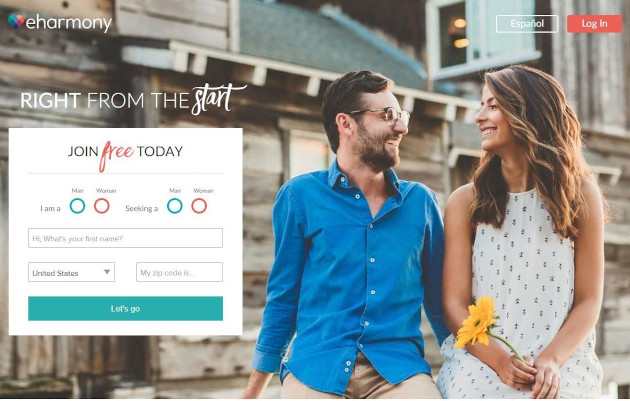 So, if you're looking for love and ready to get to the bottom of this 'mystery,' buckle up because here we go. Oh, and just in case you want to check things out for yourself, we've included a link below to get an eHarmony free trial. What better way to get to the truth than to test drive it yourself (for free).
---
The 5 Truths About eHarmony
1. eHarmony is more expensive than most other online dating sites.
This is true. When you sign up for a paid eHarmony membership, expect to pay a little bit more than you would with most other online dating sites or apps on the market.
How much more? Here's a look at the current eHarmony costs.
| Membership Type | Membership Length | Membership Cost |
| --- | --- | --- |
| Premium Light | 6 Months | $69.90 per month |
| Premium Plus | 12 Months | $49.90 per month |
| Premium Extra | 24 Months | $39.90 per month |
We do have a more in-depth break down of the eHarmony costs if you want to see this broken down even further.
But how does this compare to the rest of the costs in the dating industry? Somewhat higher, but not as wild as many people make it out to be.
So, the truth about eHarmony as it relates to costs is that the site is more expensive than most other options, but not by as much as you might have thought. Additionally, you often get what you pay for in the world of online dating, so the cost could be fully worth it. When you want the best results the fastest — it may cost a few bucks more.
2. You can't see member photos during a free trial.
This is true. Look, the eHarmony free trial is awesome. It lets you get to know the software, get your profile set up, and start to really see if eHarmony is right for you. However, you are not going to be able to see any of the other member's photos during the trial. You will be able to see the main picture blurred out, but that is it.
While we're sure you'd like this to be another way, eHarmony is a business. And as a business, they can't give away everything for free, or else they wouldn't make any money and offer the great service they do.
Again, if you're interested in eHarmony, we highly recommend setting up a free trial account now to check it out for yourself. Here's the link you need to get automatically set up right now! (You'll read later why getting your trial account set up now is an added perk when we talk about Free Communication Weekends).
3. eHarmony is responsible for helping over 2 million people find love.
eHarmony is a major publicly-traded company. Why does this matter? It matters because the company can't promote statistics or information that are misleading or false. If they did, they would be open to lawsuits and a lot of trouble from the government.
So, when the company says that over 2 million have found love on the platform, they mean it. An additional truth about eHarmony is that every 14 minutes someone finds love. That's 4 people an hour. Wowzers.
4. There is no schedule to the Free Communication Weekends.
If you haven't heard of it before, the eHarmony Free Communication Weekend is when they allow all account holders the ability to communicate with other singles completely free of charge. For years, people have tried to gauge when these weekends were going to happen.
The verdict? Well, that brings us to the fourth truth about eHarmony. There is no method to the madness. Yes, there is a tendency for these events to fall on 3-day weekends and around holidays, but they are random beyond that.
But there is one trick that can help make sure you don't miss out. Sign up for a free trial account now (links are all over this page). Why does that have anything to do with it? Because it will put you on the email list. When free communication weekends happen, eHarmony emails all members and lets them know.
And because you've already taken the time to set your account up now, you can get started with the perk right away. Otherwise, you'll be going through the sign-up process and setting up your account while the rest of the world is chatting it up! The weekend doesn't last forever.
5. eHarmony is a legit dating site.
We all know the real reason everyone is searching for the truth about eHarmony. You're trying to figure out if the dating site is worth your time, your emotional energy, and your money. No one wants to throw any of these things away on something that doesn't work.
Here's the bottom-line truth about eHarmony. The dating site has a proven track record of helping people find love and, more specifically, marriage. If you are looking for hookups or casual dating, this is not the site for you. But if you are looking for something that could turn into exclusive dating and eventually marriage, eHarmony is exactly what you are looking for.