"Mom! Dad! Guess what?! I'm going online to meet strangers for dates!" That should go over well. Getting started in online dating for most singles is a big leap. It's not something that you pop out of bed one day bright-eyed and bushy-tailed and ready to dive headfirst into. Usually, it takes you a while to get up the courage and decide that you're ready to take that next step.
Do we think it's a step you should take? Well, duh, we wouldn't be in this industry if we didn't think online dating was that awesome. That being said, we fully understand the struggles that can go on if you're brand new to online dating. If this is one of your first stops or you're still fresh to the scene, we have put together a sort of online dating 101 guide for you that we think you should check out.
Something that's not covered in that guide is whether or not you should let your friends and family know that you're taking the plunge. Here's the spoiler. The answer to this question is going to be yes, and it's going to be no. Wait, if we aren't answering the question, why should you read the article? Well, we may not be answering the question, but we're going to give you the information and tools to help you decide what the best decision is for you. Let's look at some of the issues.
The Ultimate Buzzkill
When you started researching online dating, you probably had a lot of fears and concerns. You may have spent some time reading articles like this one or digging through all of our dating guides. Throughout that process, you probably had to deal with a lot of concerns, questions, and uncertainties. But, through some good homework and due diligence, you've found yourself here ready to give it a run!
Here's what may happen when you tell your family or friends. They may not have done the same due diligence you have and may still have a negative or uneducated view of online dating. This means that when you bounce onto the phone with your excitement about your new adventure, they may be ready to rain down negativity.
Everyone has a story from a friend they can't remember (usually just remember a Lifetime movie they saw) who got kidnapped or something terrible from online dating. They can never remember which friend, though, because it's usually just a movie they saw.
The point is this. If your family or friends have a history of being negative, you might want to wait to tell them about your new journey until you are a bit further along the road. It will save you a headache and having to try and explain to them that things are different nowadays and much safer and more established.
The Support Squad
On the flip side, you may have family or friends that are all Positive Patties. They may glow with sunshine and rainbows and are always excited about everything new and exciting that you want to try. If these are your friends or family, you should definitely tell them about your online dating adventures.
They're going to be supportive, upbeat, and help motivate you through the ups and downs of the rollercoaster. Online dating is fun and exciting, but it can weigh on you at times when things aren't working out exactly as you had planned. This is where having this amazing support system and love will help keep you going. Remember, as cheesy as it sounds, finding love is not a sprint, but it's a marathon. If you don't like running, we'll try and find a better analogy next time 🙂
Safety Implications
No matter how negative or skeptical your family and friends are, under no circumstances should you tell no one that you're starting to date online. Find that one friend or family member who is supportive or dating themselves and clue them into what you're doing. Why?
While online dating is infinitely safer than it was in its infancy and equally as safe as traditional dating, you still need to take precautions so that someone knows what you're doing, how you're doing it, and where you're going to be. The safest dating apps can only go so far without your help.
If you go on dates with people you meet online, you need to have someone that you can check in with. You need someone who isn't going to give you a big lecture but will be willing to be your point of contact. Every time you go on a first or second (or even third or fourth) date, you need to let that person know where you're going, who with, and when you will be back. Then, when you get back safely, you need to let them know that they don't have to worry anymore.
Yes, we know we sound like your parents right now. But, this only takes a few minutes to do and can go a long way to making sure that you're safe. Heaven forbid that anything should ever happen to you, but if it does, at least someone will know exactly where you were going, who with, and where to start looking for you.
This doesn't just go for making sure your date doesn't do anything wrong. What happens if you go out stargazing and your car breaks down in the middle of nowhere? If you told no one, then no one is going to come looking for you. There is an infinite number of these what-if dating scenarios we can think of, but we'll spare you the novel.
All we want you to know is that in order to be as safe as possible, you should take safety precautions. It only takes a few minutes and only one person to be your point of contact. Make us feel like we're helping out and heed this advice.
The Wrap Up
As you can see, it depends heavily on the type of family and friends that you have whether or not you should tell them that you're dating online. Ultimately, you should be proud of your decision to embark on this journey, but you may save yourself a little headache and some long conversations by waiting to tell everyone what you're doing. Above all else, make sure before you go to meet a new date that you at least tell one person where you are going, who with, and check in when you get home safe.
---
---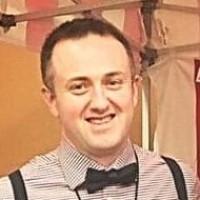 Written By: Jason Lee
Jason Lee is a data analyst with a passion for studying online dating, relationships, personal growth, healthcare, and finance. In 2008, Jason earned a Bachelors of Science from the University of Florida, where he studied business and finance and taught interpersonal communication.
His work has been featured in the likes of The USA Today, MSN, NBC, FOX, The Motley Fool, Net Health, and The Simple Dollar. As a business owner, relationship strategist, dating coach, and US Army Veteran, Jason enjoys sharing his unique knowledge base with the rest of the world.
Jason has worked in the online dating industry for over 10 years and has personally reviewed over 200 different dating apps and dating websites and continues to be a leading voice in the relationship and dating community, both online and in person.