If you've never dated online before, you're going to want to read this post and get yourself prepared for this. For those of you that are veterans or have at least been giving it a shot for a while, this is going to make perfect sense to you.
The response rate with online dating messages is not 100%. What does that mean? It means that every message you send to potential dating matches is not going to get a response.
The problem that a lot of people dating online run into with this is that they blame themselves. They start to assume that there is something wrong with them after they don't get answers back. We're here today to tell you that this is just not the case. We've talked with online daters from all walks of life including very successful and very physically attractive people, and you know what? They don't get responses back on all of their messages.
The reason we share that is to let you know that it's not something that's wrong with you. If people all over the spectrum struggle with getting responses, then it's just a part of the process. To help put your minds even more at ease, we wanted to cover some of the more popular reasons that you might not be getting responses back.
Your Messages Are Garbage
Before we get into all of the reasons that it's NOT your fault you aren't getting responses, we wanted to cover a few reasons why it could be your fault. The first reason we want to look at is that you're sending terrible messages. If your messages are no good or not crafted well, you're not going to get many responses, especially from quality dating prospects.
Your messages don't need to be insanely creative, but they need to show effort, the fact that you read their profile, and that you have some substance. We recommend checking out our post about online dating first message mistakes before you go any further to make sure your messages aren't the problem.
Your Profile Isn't Complete
You cannot expect someone to respond to you if you don't have a completed profile. Here's the process that most online daters go through when they get a message. They see the message, they read the message, they click to your profile to see if they're interested, and THEN they decide whether or not they want to respond. If you have nothing up on your profile or it shows a lack of effort, you can kiss your chances of getting a response goodbye.
Need help? Yup, we've got you covered. Check out our handy guide on How to Write the Perfect Dating Profile that includes example profiles for you to base your ideas off of. That guide will help you with every aspect of the profile creation process so you'll look like the stud or diamond in the rough that you are.
They're Busy
Alrighty, enough with it being our fault. Let's say we are sending great messages and our profile is hot to trot, but we still aren't getting the responses that we want. The first reason you might not be getting a response from a potential date is that they're busy. Usually, the more interesting or successful someone is, the busier they are.
They usually have more commitments and are involved in more things that take away from their time. This doesn't mean they don't have enough time for dating, but it might mean they have limited time to get back to everyone who messages them.
Be patient. If they don't get back to you, don't sweat it. It could also be one of the other reasons we have listed on this list.
They're Taking a Break From Dating
Online dating can be tough sometimes when you're not getting the results you want. Also, people have lives outside of online dating where things can change. These two factors can often influence people to take a break from online dating.
Sometimes this is a few days, sometimes it's a few weeks, and sometimes it's much longer. Whatever the case, people often will leave their profiles up and not update them with a note that they are taking a brief hiatus.
This means that you may be messaging someone who has decided to step away for a few and isn't even seeing any of your messages. Be patient. If they decide to get back with it, they will see your message and will most likely get back to you.
They Aren't Interested
Here comes a little tough love. Not everyone dating online is going to be interested in you. We don't care how attractive or successful or awesome of a person you are. Not everyone that you send a message to is going to be interested in you. Most people that aren't interested in you aren't going to respond to tell you that they aren't. Some will, but some are not going to.
The point is that if you go into online dating expecting everyone to be interested in you, you're going to have a bad time. Be realistic and be ready to accept the fact that not everyone is going to be into you and that is completely okay. The right person will be, and that is all that's going to matter.
You're Not Using a Quality Dating App
Not all dating apps out there are that great. In fact, a lot of them are kind of cruddy. They're filled with fake profiles and people who haven't been active in years. How quickly do you think a fake profile is going to respond to you? Not too fast 🙂
How do you fix this? Stick to the best dating apps. There's a reason they're atop the list and have been there for years. If you start sending messages to higher quality singles, you're going to get better results.
The Takeaway
Here's what we hope you take away from this.
You're not going to get a response to every message you send.
Make sure you aren't the problem, first. Make sure you are sending good messages, and your profile is in good order.
People might be busy, taking a break, or just not interested in you. All of these things are okay and not reasons to get mad at the person or blame yourself. Also, some people just respond slowly.
Basically, send lots of messages to prospects, don't put all your eggs in one basket, be patient, and you'll have success with the right person.
---
---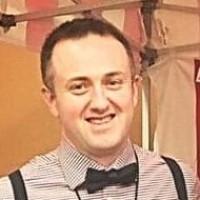 Written By: Jason Lee
Jason Lee is a data analyst with a passion for studying online dating, relationships, personal growth, healthcare, and finance. In 2008, Jason earned a Bachelors of Science from the University of Florida, where he studied business and finance and taught interpersonal communication.
His work has been featured in the likes of The USA Today, MSN, The Motley Fool, Net Health, and The Simple Dollar. As a business owner, relationship strategist, dating coach, and officer in the U.S. military, Jason enjoys sharing his unique knowledge base with the rest of the world.