Online dating is a numbers game, right? If you've talked to some people, you've probably heard this phrase a time or two. There's a group of people that for some reason think the key to online dating is getting in front of as many singles as possible, blasting off as many messages as possible, and going on as many dates as quickly as possible. They're convinced that this volume approach is the key to finding that special someone.
Well, if you happen to subscribe to that school of thought, you're in for a wake-up call today because I am going to smash that thought process to smithereens. Don't worry, though; I will be gentle. Why am I doing this? I'm doing this because I want to see you succeed with your online dating. If you're out there playing the numbers game, though, you're doing yourself a disservice.
Why People Think Quantity is Important With Online Dating
I completely understand why people think quantity is the name of the game. It seems logical that the more people you get in front of, the more chances that you have to find the person you are looking for. Here's something fun. I actually agree with this. Wait…didn't you just say that this was the wrong approach? Stay with me here because you are right, I did.
What I am trying to say is that this quantity approach is effective in the "fishing" part of the online dating process. During the time that you are trying to generate leads and find some quality people to talk to, it's important to get yourself out there to generate interest and find some special people. The problem, though, is that as soon as you do land a few nibbles from some quality leads, the quantity approach needs to go away.
Making the Transition From Quantity to Quality
As I said earlier, the quantity approach is totally fine when you are looking. You'll want to see as many singles as you can, and you'll want to get your face and your profile in front of as many of them as you can. This makes total sense.
Once you get a few leads, though, it's time to turn that approach off, especially if you're using a dating app for relationships. You see, if you continue playing this blanket-style approach, you're going to end up sending boring and unoriginal messages and not giving these quality people the time and effort they deserve.
What do quality people that respect themselves do when they aren't getting the attention they deserve? They move on to someone else. When you find a quality lead, you need to give them effort and attention to show you are interested and committed to the process. This does not mean you need to start ignoring everyone else, but you want to make sure you aren't spreading yourself too thin.
The Final Word
Remember, it does not take 100 different singles for you to find what you're looking for – it only takes one. If you come out of the chute trying to talk to and date every single person on the internet, you're going to end up burning some bridges with some quality matches. It's ok to take a bit of a volume approach when you first get started searching, but once you start sending messages, it's time to narrow down your focus some.
This is exactly what you would hope for and expect from a match that you were talking to so it shouldn't seem so far-fetched to do the same for them in return. If you happen to be talking to a match that is overdoing the volume approach and neglecting you, have the respect to say something or to move on to someone else.
Best Online Dating Site Free Trials
---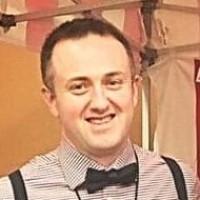 Written By: Jason Lee
Jason Lee is a data analyst with a passion for studying online dating, relationships, personal growth, healthcare, and finance. In 2008, Jason earned a Bachelors of Science from the University of Florida, where he studied business and finance and taught interpersonal communication.
His work has been featured in the likes of The USA Today, MSN, NBC, FOX, The Motley Fool, Net Health, and The Simple Dollar. As a business owner, relationship strategist, dating coach, and US Army Veteran, Jason enjoys sharing his unique knowledge base with the rest of the world.
Jason has worked in the online dating industry for over 10 years and has personally reviewed over 200 different dating apps and dating websites and continues to be a leading voice in the relationship and dating community, both online and in person.