Isn't it time to give your dating app a rest and try something new and different to meet singles in Scotland?
Scrolling through pictures is easy, and dating apps are proven to work. We're obviously fans of them, as we review them for a living. But good old-fashioned meeting someone in person isn't a thing of the past either. So, if you're stuck for ideas on how to meet singles in Scotland, we've got some good ones for you.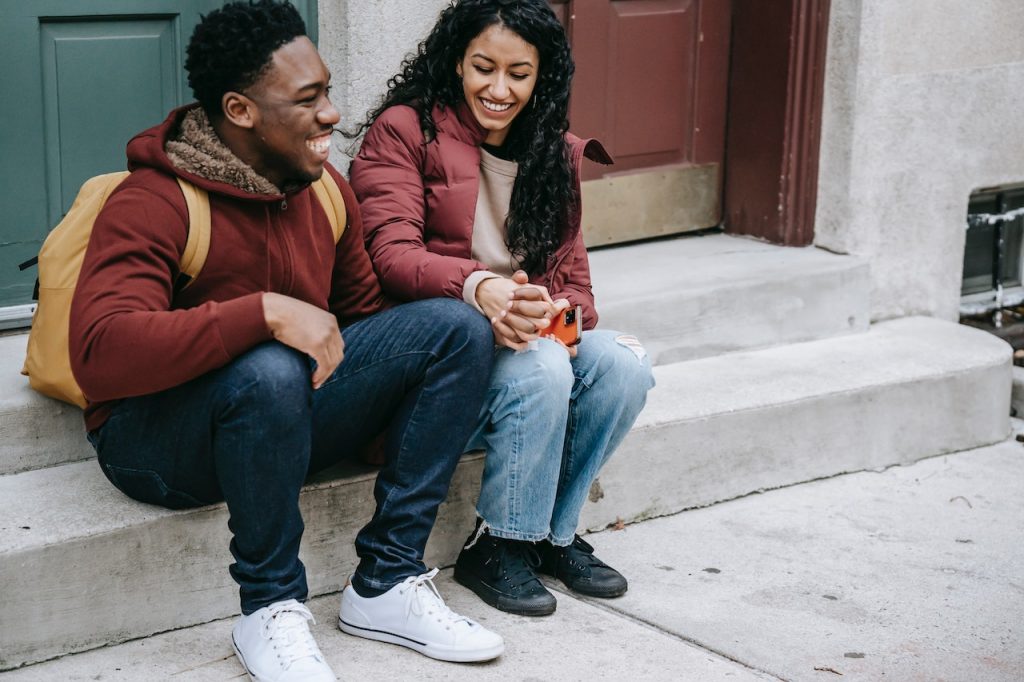 Add a Little Spice to Your Life
Dating apps are appealing because other singles are so accessible. You don't have to wonder if that cute guy or girl you're eyeing is available, as everyone (well, almost everyone!) in the virtual community wants to meet someone.
But there's a similar option IRL with Spice Scotland. It's a singles club offering all kinds of activities from pub skittles to theatre nights. 
Most of the events are in Edinburgh and Glasgow, and monthly dues are less than £10. You can even give it a try with Spice's 30-day free trial. So, you've got nothing to lose and maybe a new partner to gain.
Three Cocktails
Did we catch your attention with three cocktails? If so, then you'll love this idea. It'll cost you about £45 and takes about an hour and a half. It's entertaining, and you're going to meet some fun people.
We're talking about a cocktail-making class. The specific ones we're referring to are in Edinburgh. But you shouldn't have a problem finding something similar in Glasgow, Aberdeen, Dundee, or Inverness.
Not only do you get to learn a new skill, but you're creating three masterpieces. And, with everyone sampling their creations, things should be quite social.
Fancy a Climb?
If you're the adventurous sort, you'll appreciate the new mountaineering club in Glasgow.
Clyde Mountaineering Club was just established in 2022. So, you're not joining a group filled with people that have known each other for years. 
This particular club will cost you £61 annually and focuses on 20 and 30-somethings. They venture off on mountain walks and climbs and also mix it up with social gatherings. And, when you're hiking for hours, you'll get to know people in the group.
There are other similar groups where you can meet singles in Scotland that aren't quite so adventurous or limited to younger participants. Walking, biking, hiking – search your interest, and you're bound to find something that feels right.
Take the Quiz
You probably don't need us to tell you that pub quizzes are commonplace, but they're also excellent events for meeting singles in Scotland.
The trick is that you have to become a regular. A one-and-done might not be enough unless you're bold and OK walking up to other tables. But if you join the fun every week, you get to know the competition. Maybe you could propose a friendly wager with someone you've eyed on another team?!
It doesn't matter where you live in Scotland, as pub quizzes are everywhere. But check out PubQuizzy for long lists of events by day and location.
One for the "Over 50s" Singles
Clyde Mountaineering Club might be geared toward singles in their 20s and 30s. However, there are plenty of other opportunities for over 50s to meet singles in Scotland.
The Raeburn Supper Club is one of the best, as it's more of an intimate environment, but dinner isn't the only thing on the calendar. Raeburn has been around since 1997 with singles events in Glasgow and Edinburgh, including theatre, exhibitions, lunches, etc.
Membership dues are less than £25 a month, and it's a great way to meet like-minded people with the same intent.
Take It Slow
We've mentioned going on an adventure with a mountaineering club. But you can have just as much success meeting singles in Scotland with a stroll. Some of the most beautiful places are nestled within the big cities.
For example, spend an hour or two in Princes Street Gardens in Edinburgh, Glasgow Botanic Gardens, or any park or walking trail. 
When you're looking to meet someone, leaving your mates at home is best. You're more approachable on your own, and it's easy to strike up a conversation about the beautiful gardens or ask a question about other similar places to visit.
Singles at the Singl-End
With its outdoor seating, dog-friendliness, and food that diners rave about, the Singl-End is an ideal place to kick back, relax, and initiate conversation.
Singl-End has two locations in Glasgow – Garnethill and Merchant City. And, yes, we've focused a bit more on Glasgow, but that's because more singles live in the area than elsewhere in Scotland.
This idea works regardless of where you live, though. Look for an outdoor café with a relaxed vibe, and, if you have a dog, people will be drawn to you (well, your dog first, then you!).
A Few More Ideas for Meeting Scottish Singles
We've shared seven tips for meeting singles in Scotland aside from your go-to dating app. But we've got a few more for you. So, no excuses!
Speed Dating
Scottish Country Dancing
Music and Arts Fests
Farmers Markets
Sunday Brunch
Classes – maybe learn a new language?
Join a Team
Business Organizations
Church
Your Neighborhood – become a regular at shops, cafes, or a pub
Be Approachable
It's not enough to know where to go to meet singles in Scotland. You have to make yourself approachable or be bold and willing to go up to someone that catches your eye. The one thing you don't want to do when you intend to find a date is to surround yourself with a group.
Classes, speed dating, walks, and groups are all great ideas because you're participating in an activity. It's easier to get the conversation rolling when you have something specific to talk about or a question to ask.
And if all else fails, you've got your handy dating app standing by to assist. But maybe you want to experiment with some of its sponsored IRL events!
---
You Might Also Like: