Walk the dog…go to work…study for school…catch up on your favorite TV show…clean the house…This is probably only a snippet of what most of your everyday schedules look like. We live in a world and a culture of go, go, go. Busy is often an understatement.
On top of all of this stuff we have to do, we have to somehow magically find time to date online?
If you're overwhelmed and have no idea where you're going to find the time, we're here to help. Whether you're a business professional with no time to date or you're just struggling to find the extra minutes in the day you need, we can help.
What we'd like to do today is talk about some of the issues that we all face when trying to organize our lives and find the time to date online. While we won't be able to magically invent extra time for you, we will be able to give you a few strategies and tips that might make dating possible.
Online dating was created to try and fit with our busy lives. It was designed to be a time saver and to help us find that special someone without having to rearrange our entire lives. Let's talk about some of the ways that we can all start making that possible with a few simple changes.
Prioritize
The first thing that you need to look at is how important finding that special someone is to you. How important is it to you to find love? If it's important to you (which we assume it is), then you need to start looking at other areas of your life that it's MORE important than. Is it more important than watching your favorite TV show once a week? There's an extra hour or two you can use for dating online.
Is it more important than sleeping in an extra couple of hours on the weekend? There are a few hours you can dedicate to your search for love. Is it more important than watching sports on the weekend? There are a ton of more hours that you can find there.
Our point is this. If dating online and finding that special someone is really important to you, then you can probably find some time during the week to dedicate to the process. It may not be a lot of time, but it would be tough if you were being honest with yourself to say you couldn't find a few minutes here or there.
It Doesn't Need to Take as Long as You Think
A lot of people who haven't dated online before (and some of those who have) tend to think that the whole process takes hours a day. Why? Well, there are people that become obsessed with online dating and will spend hours upon hours searching through matches and chatting with prospective suitors. While this may be what you hear from a lot of people, this is not normal. Online dating does not and should not be like a part-time or full-time job.
Here's where people make mistakes. First, they go into the process not knowing what they're looking for. This can lead you to end up searching for hours upon hours instead of being able to go right after what you want.
To combat this, spend some time before you start dating to figure out what you want. Second, people have a tendency to chat for hours upon hours with their matches online. Honestly, you should chat for a while just until you get to the point that you know you want to meet that person in real life for a date. If you're chatting for hours beyond that (maybe because you're excited), you're investing a lot of time in someone before they deserve that sort of an investment.
Spend a few minutes a day responding to and sending messages. Spend a little extra time when you first sign up creating a great dating profile and searching through matches. When you find a potential date, talk to them just long enough to realize that you want to go out with them and set a date and a time. This will GREATLY cut down on your time commitment.
Also, you don't have to carry on a full conversation with every single person that messages you online. You can politely say I am not interested, thanks or you can not respond at all. If they want to keep chatting past that, block them. There is no need to waste your time with someone you aren't interested in. Your time is precious, and you are in charge of your time online.
Be Pickier With Your Dating Matches
While we've given you some pointers for the searching and setting up of dates, we all know the real time hog is going on the actual dates. What you need to do to cut down on the time commitment here is be a bit pickier on your date selections. If someone has red flags and deal breakers all over the place, don't waste your time with them. Even if they're cute or hot, it's not worth wasting your time with someone that you know it's not going to work with.
Nail down what you're looking for in a potential match and stick to your guns when it comes to your deal breakers. Don't just go on dates to go on dates especially if time is a precious commodity for you. You should be going on dates with the goal of finding a potential relationship with someone. If you're just going out with someone because you're bored or trying to force a relationship, you're setting yourself up for failure.
The Big Picture
The bottom line here is that if online dating and finding that special someone is important to you, then you need to make adjustments so they can fit into your life. What's amazing is that if you do find someone special, they can be a support system that helps you with your tasks and life, so you're not as busy. It can be a long process to find that person, but remember, as we always say, we aren't shopping for a new belt or new shoes. You're looking for a special person to complete your life. You're looking for someone that you might end up spending the rest of your life with.
If it's important, you'll find the right ways to make the adjustments to make it happen.
Our Favorite Dating Sites
---
---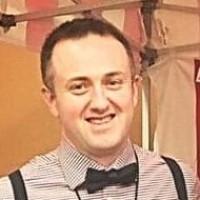 Written By: Jason Lee
Jason Lee is a data analyst with a passion for studying online dating, relationships, personal growth, healthcare, and finance. In 2008, Jason earned a Bachelors of Science from the University of Florida, where he studied business and finance and taught interpersonal communication.
His work has been featured in the likes of The USA Today, MSN, NBC, FOX, The Motley Fool, Net Health, and The Simple Dollar. As a business owner, relationship strategist, dating coach, and officer in the U.S. military, Jason enjoys sharing his unique knowledge base with the rest of the world.