By: Jason Lee
If you're a Jewish single living in the U.S., you've probably already figured out how challenging dating can be when your faith is important. If you're okay dating people who aren't Jewish, no big deal. However, when it comes to meeting singles who share your religious views, it gets tough.
And the fact you're here with us today most likely means you've heard at least a little about online dating sites for Jewish singles—specifically JDate. But is JDate worth it? Is the dating app an effective solution for Jewish singles to find like-minded singles looking for love? Today, we get to the bottom of it all.
Getting the Most Correct Answer – A Test Drive
Before we share our thoughts, we want to talk about the way to get the absolute best answer to whether or not the JDate dating app is worth it. What are we talking about? We're talking about trying it out for yourself. Thanks to the robust JDate free trial offer, you can check out the sites for yourself before you decide if it's worth upgrading to a paid membership.
The free trial lets you search singles, read through profiles of matches in your area, set up your profile, and even respond to messages from paying members! You will need to upgrade if you want to really get in the driver's seat and initiate conversations, but this should give you all the tools you need to validate the worthiness of the JDate online dating app.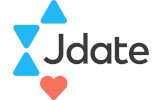 So, is it worth paying for JDate?
Here's the million-dollar question (or more like the around $30 a month question)—is it worth paying for JDate or not? Clearly, using the free trial to check things out is 100% worth it because you have nothing but upside. However, when it comes to pulling out your purse or wallet, is it worth it?
Our answer is yes, it's absolutely worth paying for the JDate dating app under a few conditions:
It's important to you that you date another Jewish man or woman.
You're looking for a committed and potentially serious relationship.
If you're okay dating someone outside the faith, then you might be better off checking out a more traditional top dating app. Those apps will have a larger pool of singles. However, since most of you here are probably looking for faith-based dating, JDate is going to be a great fit.
If you're looking for casual dating and no commitment, JDate isn't going to be a great fit for you. The site (like most faith-based dating sites) focuses on singles looking for meaningful connections. No, you don't have to join the app and get married tomorrow. But the idea is that people are meeting and getting to know each other with at least an openness to something more serious down the road.
Reasons JDate is Worth It
Leader in Jewish dating for over two decades
Profiles that dive into faith-based issues for better matches
iOS (Apple) and Google Play (Android) apps available
Desktop version also available
Robust features list including things like read receipts, see who liked you, anonymous browsing, and see who viewed you
Ability for paid members to send messages (and get responses) from free members
Superb industry reputation and track record of success
Who JDate Might Not Be Worth It For
People who aren't Jewish
People looking for casual and no-commitment dating
People who aren't serious about the dating process
Additional Resources
---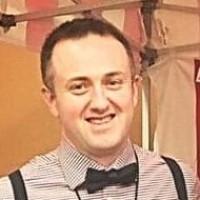 Written By: Jason Lee
Jason Lee is a data analyst with a passion for studying online dating, relationships, personal growth, healthcare, and finance. In 2008, Jason earned a Bachelors of Science from the University of Florida, where he studied business and finance and taught interpersonal communication.
His work has been featured in the likes of The USA Today, MSN, NBC, FOX, The Motley Fool, Net Health, and The Simple Dollar. As a business owner, relationship strategist, dating coach, and officer in the U.S. military, Jason enjoys sharing his unique knowledge base with the rest of the world.