Flirt.com was founded in 2009 and has spent the last 12 years slowly becoming a staple for singles who want to find casual romance but don't want to deal with the intensity of sites like Tinder or Grindr.
Like other casual dating sites, many people question whether Flirt.com is legit or if it is a scammer-laden site meant to take your money and run. We can tell you all day that we love Flirt.com, but that does nothing to settle your nerves.
So, we have laid out user reviews, safety ratings, moderation details, and more to show you exactly why Flirt.com is a legit site that you can trust!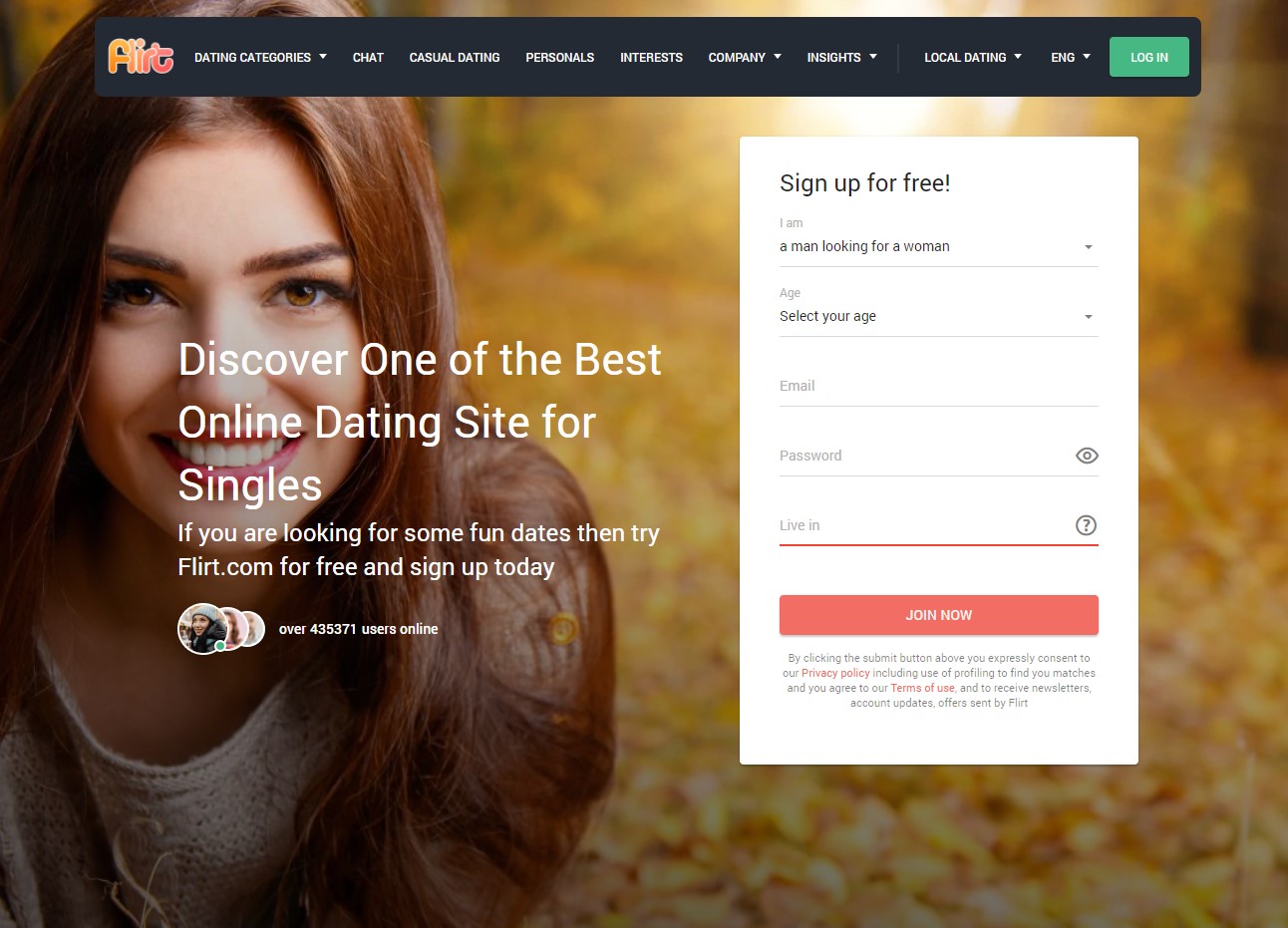 What Users are Saying about Flirt.com
The highest praise for Flirt.com comes from the hundreds of thousands of members on the site. We read through hundreds of reviews and found that users not only love the clean aesthetic of the site, but they feel that the environment is less pressuring and more appropriate for safely finding casual romance or hookups.
The site has yet to launch a full app, but users report the site is incredibly easy to use on mobile devices. So, users love the site online and on mobile, but what are their favorite aspects of Flirt.com?
Here are a few standout remarks about the site:
Flirt is better than Tinder because men actually stand a chance at finding matches that are real people.
[Flirt] has stood out as something more effective, I have enjoyed several dates with some nice people.
The website is very exciting and fun to use!
Flirt is excellent for everyone, gay or straight.
The site even has a 4 star TrustPilot rating, which is nearly unheard of for such casual dating sites!
Why We Trust Flirt.com
Flirt.com has gained our trust in a lot of ways. First, we appreciate the transparency of the site's moderators and how they work to keep users happy and safe. When you look at user reviews from multiple sites like SiteJabber or TrustPilot, you will see a moderator reaching out to any user with a negative experience to help them regain trust in the site.
Even users who have fallen for scams with similar sounding site names are treated with kindness and helped to the best of the moderator's ability.
The second reason we trust Flirt.com is because they offer just enough usability to free users to let them have an honest opinion of the site, but keep most features for paid users. Other casual dating sites offer up everything for free. This can feel like a nice thing to do, but it makes the platform become a playing ground for scammers, catfish, and dead accounts.
That being said, the paid accounts on Flirt.com are affordable and flexible. You can choose from 1, 3, and 6 month plans that allow you to adjust your membership to your budget. Some dating sites will ask for a large amount of money up front or hide their fees in mischievous ways that catch you off guard when your account is automatically drafted.
Flirt.com is upfront about all costs and makes canceling a subscription very easy.
These are just a few of the things we love about Flirt.com! If you want to see more information about Flirt's cost, features, and more, check out our full Flirt.com review, here!
Scam Dating Site Red Flags
Not all dating sites are created equally. Here are some red flags that can indicate that a dating site is not legit.
Profiles appear to all have stock photos or model-grade photos.
You have to jump through hoops to try and find a site's prices or the prices listed are different on different pages of the site.
The site has mostly negative user reviews.
The site is filled with popups and ads that make navigating the platform difficult.
The dating platform has no media backing or legitimate reviews.
You get a generally uneasy feeling when using the site or app.
Flirt.com FAQs
Is Flirt.com Free?
You can sign up to use Flirt.com for free, but many features of the site are reserved for paid members only. This includes features like Flirt Cast and Info Request.
Where Can I Learn More About Flirt.com?
If you are interested in an in-depth review of Flirt.com, check out our article, here. There, you will learn about cost, features, customer service, statistics, and more!
Is Flirt.com Safe to Use?
Yes! While the safety of digital daters is ultimately up to following best practices, Flirt.com is a safe place to begin a safe dating journey. To avoid falling pray to catfish or romance scammers, be sure to always watch out for these red flags:
Matches who request money or personal information.
Users who push for nude or explicit photos (they can be used as blackmail).
Users who can't keep their story straight.
Matches who refuse to call you or talk over video chat.
Anyone who seems too good to be true.
How Do I Report a User on Flirt.com?
Go to the user's Flirt.com profile and look for an icon with three linear lines. Clicking this will drop down a list of actions, including "report profile."
Can I Send Nude Photos on Flirt.com?
No. Flirt.com is very strict about the photos you can upload and use on their site. Their guidelines include:
No group photos or photos with friends, children, or family.
NoPhotos containing personal information including chasapp names, phone numbers, etc.
No photos containing weapons, drugs, cigarettes, or alcohol.
No photos showing violence, death, or inappropriate/ rude gestures.
No photos of celebrities, models, or people who are not you.
No photos of nature or animals if you are not in the photo.
No drawings.