One of the most powerful words in the world of online reviews and credibility is the word legit. If something is legit, it's good to go. If it's not legit, it gets kicked to the curb as a worthless piece of junk for trash pickup. The cool part about this lovely verifying word is that it can be used in the world of online dating sites. Today, we want to answer the question, "Is eHarmony legit?"
Before we answer whether eHarmony is legit or not, we need to make sure we're clear on exactly what we're going to be answering. What does eHarmony have to do in order for us to say that they're legit? Well, there's a few things. We first want to see if they're a quality dating site. Do they have great singles to choose from, an easy to use interface, and the features we want and need to find that special someone?
Second, we need to look at the eHarmony prices and whether what you're getting is worth the money you're spending. If it's too expensive and you're not getting a great product, that's not legit. But, if you're getting what you deserve (or more) for the price you're paying, then it's too legit to quit for us! We probably just dated ourselves with that old school rap reference.
So, without further ado, let's answer the question, is eHarmony legit?
Read: The eHarmony Free Trial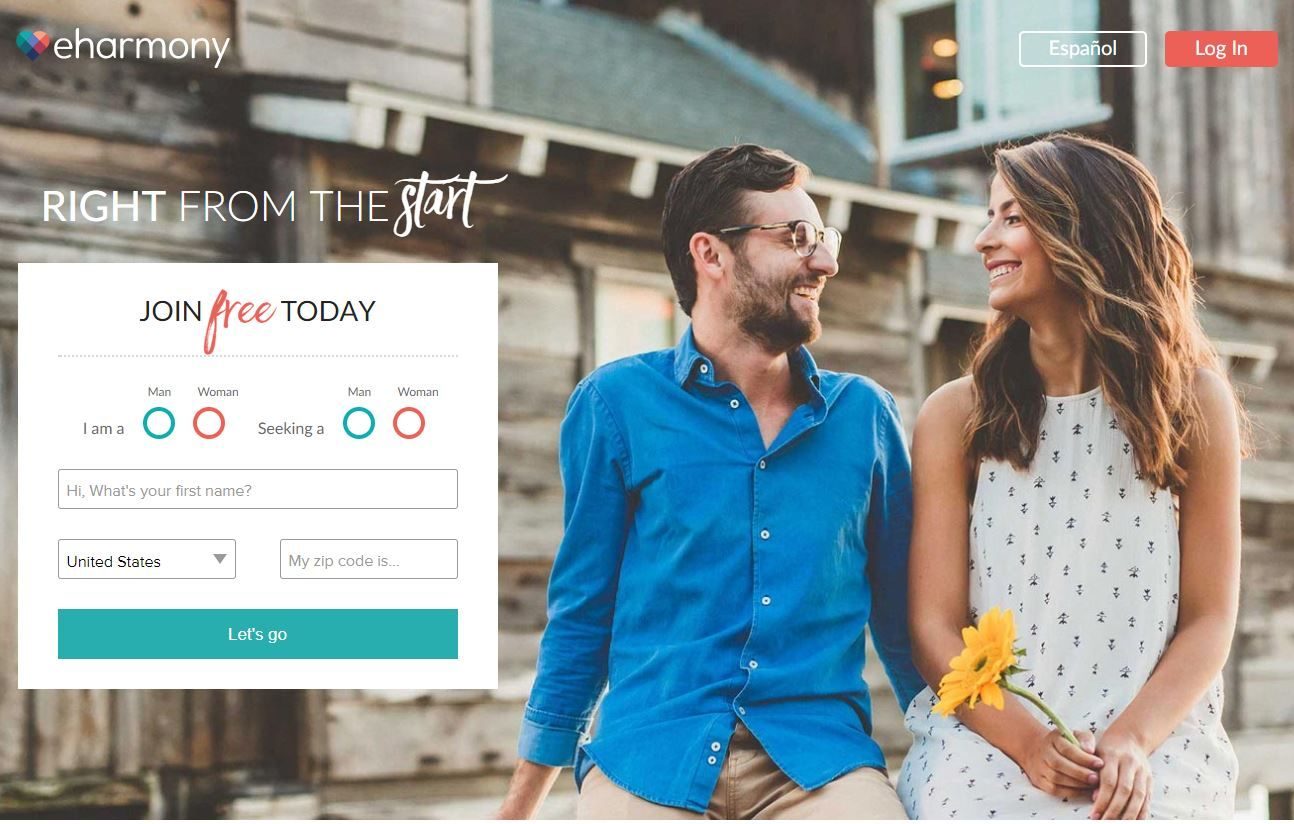 The Quality of eHarmony
The first stop on our "legitness" checklist is to take a look at the quality of eHarmony and what they have to offer. If you want to see an insanely meticulous breakdown of the site, you should head on over to our eHarmony reviews where we looked at every single inch of the site and give you our honest opinion on what we think. Here, though, we're just going to hit the highlights and cut straight to the chase.
Whether you think we're biased or not, we're just going to come out and say it (and no, we were not paid to say this). eHarmony is awesome IF and only if you are looking for a serious relationship.
If you're just looking for a quick fling or something super casual just for fun, eHarmony is not going to seem that legit to you. But, if you're looking for something that could potentially turn into a serious relationship or even marriage, eHarmony is going to get an A+ on the legit-mus scale.
What makes them awesome? Three things. One, they have a ton of high-quality singles for you to choose from. Two, the site is easy to use and doesn't take a computer science degree to do what you want. And three, the site has an insanely high proven track record of success finding people marriages and love.
When it comes to quality of their product, eHarmony is legit.
Read: The eHarmony Free Communication Weekend
---
eHarmony Prices
As you already know if you've spent a little time on our site, paid dating sites offer a lot more value than free dating sites. Yes, there is the huge perk of not having to pay at a free dating site, but you're stuck with the riff-raff and flaky folks that aren't serious about the process. People tend to take things they pay for a lot more seriously, which in this case means a lot better results.
But, let's talk specifically about eHarmony's prices. Below, we've included a chart with the up to date costs of a membership. If you want a full breakdown of what this all means, check out our eHarmony costs page.
| Membership Type | Membership Length | Membership Cost |
| --- | --- | --- |
| Premium Light | 6 Months | $69.90 per month |
| Premium Plus | 12 Months | $49.90 per month |
| Premium Extra | 24 Months | $39.90 per month |
Is this worth it? We think so. Yes, it is a little more expensive than some of the other online dating site's costs, but the product you're getting stands up to the value needed to make it worth your while.
Remember, you're investing in yourself and finding that special someone. You're not shopping for a new toaster or something like that. This is someone you may end up spending the rest of your life with.
So, if you're someone who believes in paying for value—eHarmony passes the legit test. If you're someone that really wants the least expensive option and is okay sacrificing some quality, you might not find this site legit.
Want to Test the Legit-ness Yourself?
The good news about all of this is that you don't have to take our word for it. You can get an eHarmony free trial account which will let you explore all the features, start exploring some of your potential matches, and really figure out if the site is a good fit for you or not. If you're ready to see if eHarmony is legit for you.
---
Written By: Christina Anne
Christina Anne is a proud dog mom and a highly regarded powerhouse within the writing community. Christina enjoys crafting articles about dating, relationships, love, and marriage. Her mantra is "truth be told," so expect to get a dose of reality and tough love in every article she writes.