Round of applause! We're always happy when we see people dating online looking for the best bang for their buck. If you're here to see, "Is Christian Mingle free?" you're definitely in right spot.
Here's the short answer. Christian Mingle does have a free trial that gives you some features. But to get all the bells and whistles, you will need to pay for an account. We'll show you the details below (and how to get a free trial account).
Here's what you get for free:
You can create your Christian Mingle profile, upload your photos, and set all of your answers to your personal questions.
Paid members are allowed to send you messages and you can respond for free. You won't be able to initiate conversations with anyone without upgrading, but you will be able to carry on conversations started by paid members.
You'll be able to see all of your matches, read their profiles, flip through their pictures, and get to see who all is active and "looking to mingle" on the site.
---
How Does This Compare to Other Online Dating Sites?
This is more for free than you get from a lot of sites, but still going to feel somewhat limited. Almost every online dating site will allow you to create your profile and load it up for free. The part that stands out to us is that Christian Mingle gives you the ability to respond to messages from paid members. If you absolutely do not want to pay for a membership, you should probably still create your free profile.
This way, if a paying member sees you and is interested, they can reach out and you'll be able to chat and set up a date if you hit it off. This is all for free and does not require you to put in ANY billing information, credit cards, or any other private information.
If you want to take control of the dating experience and initiate conversations with other singles, you're going to have to pay for a membership. The only way you'll be able to participate in conversation on Christian Mingle for free is by being reactive to messages from other members.
From our experience in online dating in general, this is going to probably benefit females more than it will male members. Males are much more prone to starting conversations which means female members will get a lot more value out of their free accounts. Men, you will still probably get some messages from females, but you may find that upgrading to a paid membership is much more important.
The cost of a Christian Mingle membership starts around $15-$20 a month, which is a rather small investment to try and find the person you might spend the rest of your life with. If you haven't given it much thought, you may want to consider investing a little bit in yourself and your future.
When you pay for an online dating site like Christian Mingle, you end up getting so much better quality. The fact that any Joe Schmo from the street can't just create an account cuts down on the number of flaky and lower quality singles on a site. These barriers to entry make your odds of successfully finding the love of your life that much higher.
The idea of Christian Mingle's free trial is to let you get accustomed to the site, see who all is on there, and find out if it's worth your time and money to join the site. They do allow you to respond to messages from paid members because they want their members to have the best chance at finding love and pickings over anyone and everyone that joins the site. This should be reason enough to consider upgrading.
So, is Christian Mingle Free? Yes and no. The full product with all the bells and whistles is not free, but they have a free trial that gives you enough perks that it's worth creating an account and checking things out. Click the link below to automatically receive your free trial account with Christian Mingle and good luck out there!
---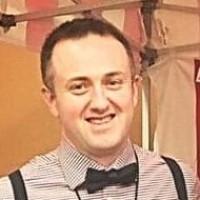 Written By: Jason Lee
Jason Lee is a data analyst with a passion for studying online dating, relationships, personal growth, healthcare, and finance. In 2008, Jason earned a Bachelors of Science from the University of Florida, where he studied business and finance and taught interpersonal communication.
His work has been featured in the likes of The USA Today, MSN, NBC, FOX, The Motley Fool, Net Health, and The Simple Dollar. As a business owner, relationship strategist, dating coach, and officer in the U.S. military, Jason enjoys sharing his unique knowledge base with the rest of the world.