By: Jason Lee
Meeting women to date who share the same religious views as you do is great. Right off the bat, you can be pretty sure they're going to share the same ideals, goals, and views on life as you do. But how do you actually meet Christian women? Where do you look and what can you do to increase your success?
In this guide, we're going to look at exactly how to meet Christian women in today's world. Specifically, we're going to look at four proven methods and share the pros and cons of each.
Christian Dating Sites
Right now, the easiest way to meet Christian women is through the internet. Technology has come a long way in providing unique methods for single men to find single women who share the same beliefs as they do.
Instead of meeting women and having to try and guess if they have the same beliefs as you (or bring up a touchy subject super early), you can see their religious status right on their profile before you even have the first conversation!
Here are our favorite Christian dating websites for you to try to meet Christian women right now.
| Rank | Site | Free Trial Link | |
| --- | --- | --- | --- |
| #1 | eHarmony | Free Trial | Best Overall for Relationships |
| #2 | Christian Mingle | Free Trial | Best for 100% Faith Focused |
| #3 | Zoosk | Free Trial | Best for More Casual Dating |
| #4 | Higher Bond | Free Trial | Best New Christian App |
| #5 | Christian Cafe | Free Trial | Best Christian-Owned Site |
| #6 | SilverSingles | Free Trial | Best for 50+ Aged Christians |
Pros of Using Christian Dating Sites to Meet Women
Best way to find thousands of Christian women right now
Avoid wasting time on women you don't share the same beliefs as you
Ability to date and meet prospects without even leaving the house
Is Online Dating Okay for Christian Singles?
Absolutely! God put us in a world where we would have access to technology and be able to leverage the incredible brains and resources he gave us. As long as you aren't using online dating to meet non-Christian singles or for dating that isn't bringing you closer to God, you've got nothing to worry about.
And the best part is that online dating for Christians is incredibly popular and accepted these days! You don't have to worry about anyone thinking you're weird or anything like that because you're dating online.
Church
If you're not interested in using the internet to find single Christian women (which we highly recommend at least checking out), you can always go the old-fashioned way and try to meet girls at church. And while not everyone at church is always at the same place in their faith, you at least know that everyone there is interested in the same religion as yours. And the chances are high that they do share the same beliefs.
There are some drawbacks to using church to meet Christian women. We aren't sharing these to discourage you from trying to meet women at church, but it's just important you know what you're getting into.
If you have a bad or awkward date, you may have to see that person again at service
You may have a smaller church that doesn't have a lot of single Christian women
Religious Events
For those Christian men who still want to try and meet a single Christian woman in person, religious events are a great place to start. These can be religious events at your church or somewhere else in your community.
If the event is at your church, it's a great way to meet women who might go to different services. You'd be surprised at how many people you've probably never seen at your church, even if it's relatively small.
If it's a religious event hosted elsewhere or in the community, you'll get a chance to meet Christian women from other churches. Be aware, though, that you may also meet women who aren't religious, especially if it's an outreach or community-based event.
Friends and Your Church Community
There is something about the Christian congregation where people love to play matchmaker. If you let the people in your small group or your church know you're single and looking to meet someone special, expect them to really push some options your way. You don't want to become obnoxious by reminding them every week or sound desperate. But if you let them know at least once, you may be surprised at the results.
This method takes some of the control out of your hands, but it's still a nice way to try to meet that special lady.
---
---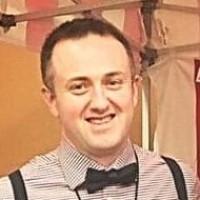 Written By: Jason Lee
Jason Lee is a data analyst with a passion for studying online dating, relationships, personal growth, healthcare, and finance. In 2008, Jason earned a Bachelors of Science from the University of Florida, where he studied business and finance and taught interpersonal communication.
His work has been featured in the likes of The USA Today, MSN, NBC, FOX, The Motley Fool, Net Health, and The Simple Dollar. As a business owner, relationship strategist, dating coach, and US Army Veteran, Jason enjoys sharing his unique knowledge base with the rest of the world.
Jason has worked in the online dating industry for over 10 years and has personally reviewed over 200 different dating apps and dating websites and continues to be a leading voice in the relationship and dating community, both online and in person.