One of the most nerve-wracking parts of creating an online dating profile is selecting the right photos. They're literally your first online introduction, and no matter how great your personality is—and no matter how attractive you are in person—the swipe game may not work in your favor if your photos aren't great.
There are plenty of reasons people end up with bad online photos, and none of them are reflections on you. Feel free to blame the camera—even though cell phone cameras have come a long way, getting a truly high-quality photo from a cell phone camera means shelling out big bucks. Even a higher end but decent phone may not give you the range of focus or the lighting you really need for a share-worthy photo.
Another reason people don't have a great collection of photos of themselves? They'd rather enjoy life than spend their time documenting their enjoyment of life. Frankly, that's a better way to live, but it won't get you anywhere on a dating site.
So can professional photos help you level up your dating profile? Maybe. Here are some things to keep in mind: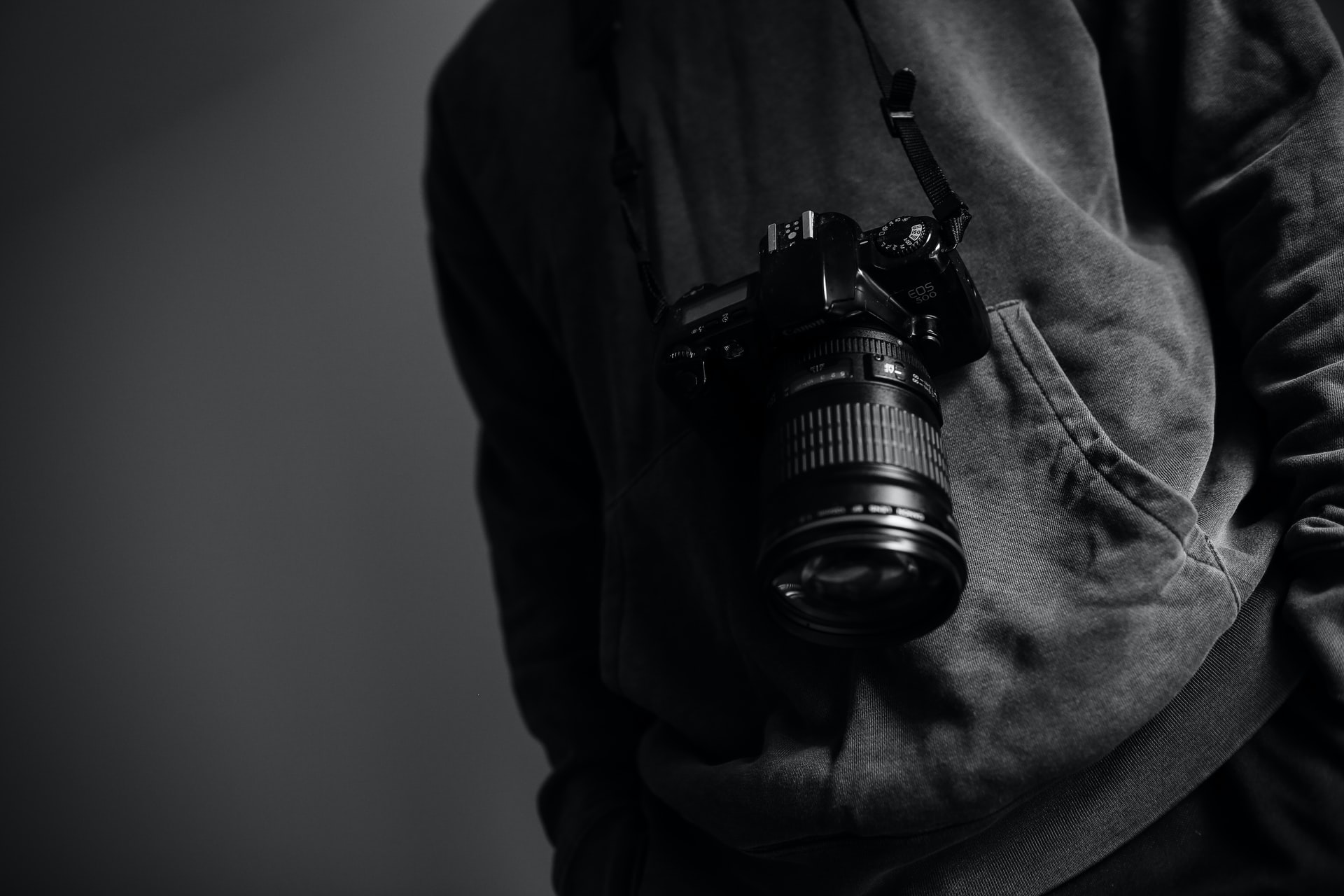 What to Expect When You Go Pro
Professional photographers charge by the hour. That means you'll want to make a list of the kinds of photos you'd like of yourself beforehand and find a location that can accommodate—though fitting beach-office-mountains-skydiving into one or two hours may be a tall order.
Find out if the photographer's fee includes retouching and if there is a limit of final-version pics they'll provide. While it's best to post photos online that are recent and not over-edited, waking up on picture day with a huge zit is something that's far more fixable than it was in your high school yearbook picture.
Every pro photographer will have a website with a portfolio of their work. Make sure to check it out and ensure you like their style and finished product before you shell out for photos. And your photographer may be on Instagram, but that's no substitute for looking at their real, pro work. Look for online reviews, too. It doesn't matter if the photos on their site or Instagram are fantastic—if the photographer is rude or doesn't deliver on their promises, it's better to know before you hire them.
Some Tips For You
Choosing to go with a pro doesn't get you off the hook completely. You'll still need to do your part to look your best—however you interpret that. You shouldn't compromise your own looks to please someone else, but a haircut and clean clothes are often good ideas.
On the other hand, there's no reason to pretend to be someone you're not. If you're not the clubbing type, there's no reason to dress like you are. If you're not the type to run barefoot through a field, there's no need to fake it in the name of seeming carefree. It may feel uncomfortable to have your picture taken for what feels like no reason, but having up to date, accurate photos is absolutely vital to successful online dating.
Having several photos on a dating site is best, but if they're all of you in the same outfit and location, all posed slightly differently, you're missing the point. Whether you hire a pro or not, you'll need a mix of photos, including candid shots of you doing things you enjoy.
A Little Help From Your Friends
One or two pro shots can really make a difference, but before you spend big bucks, you might want to try a few shots with a friend who's willing to goof around. You'll feel more natural than if you were with a stranger, and even if you eventually end up hiring a pro, you'll at least have a better idea of how you'd like the shoot to go.
You should also think about whether you want your friends in your online dating photos—candid or not. Whatever you do, do not pick a photo with anyone other than you in it for your first profile pic. Most people won't take the time to try to figure out which person in the grainy group shot is you. They'll just keep moving. If you do choose to use a picture of you spending time with your friends as part of your profile, ask for their okay. It's just the polite thing to do.
Play, Not Work
There's one last thing to keep in mind if you hire a pro—have fun! You're not taking a head shot for your office newsletter or your driver's license photo (eek!). The best way to express to a potential date that you're fun is to actually have fun.
Don't say it, show it! That may be harder to do with a stranger. If you don't get a chance to meet your photographer in advance and build a rapport, see if you can have a friend join you. If they can stay out of the way but provide some relaxing banter and even coax out a natural smile, it's worth having a friend come along.
Finally: Rewards Require Risk
The last thing to keep in mind before hiring a professional photographer to take online dating profile pictures: they get paid whether you're satisfied or not. If you've done your research, the photos are likely to be good, even great.
But there can be that rare situation where you look at the photos and feel like the photographer didn't get it right. They're a working person just like you, and barring a clear error like blurry photos, being unhappy with the result is not cause for a refund. Photography is their livelihood, and asking for a refund is rarely an option.
But again, if you've done your homework, this situation will be an outlier. It's relatively low risk for the reward of an attractive photo to introduce you to the dating landscape.