You'd be surprised how often we get asked this question, and we totally get it. There is absolutely nothing wrong with trying to save a few bucks. When they have the free samples at the grocery store, you better believe we're first in line and make sure to "make our rounds."
The problem, though, is that free is not always what it's cracked up to be. If you're here, you're probably already aware of that and are wondering if that holds true for the world of online dating.
If you're looking for an in-depth break down of the topic, you can scoot on over to our free online dating versus paid guide where we break it all the way down. For those of you that just want the quick and dirty, stick around.
Enough Already, Are the Free Dating Sites Any Good?
Alright, alright…Here's the answer you are looking for. Are free dating apps any good? It depends. It depends on what you're looking for, how much crap you're willing to put up with, and how serious you are about the process. Basically, free online dating sites do have the perk that they cost no money which means more members. While more members sounds great, it does have its drawbacks.
First, there is no barrier to keep the garbage people out. We aren't talking about waste collection specialists, but we're talking about the people who are actual garbage that you would never want to date in your life. When you join a free online dating site, anyone and everyone can join. While this is nice from an "equality" standpoint, it means that you're going to end up with a lot of people who aren't serious about the process.
You're going to get a lot of flaky people, a lot of people with no goals or no future, and a lot of people that just aren't going anywhere in life. Online dating sites are inexpensive these days, but those few bucks you pay do wonders to weed out the garbage folks. The unemployed jerk who lives in his mom's basement seems to be allergic to paying a few bucks to find someone to date.
This is AWESOME for you. Joining a paid dating site is not going to get rid of all of the riff-raff, but it certainly is going to cut down on it.
It Comes Down to What Type of Singles You're Looking For
If you're just looking for a fling and couldn't care less if the person has substance or can carry on a conversation, you can probably get away with joining a free online dating site. You're still going to have to deal with people who flake on dates all the time, though. If you have the mental fortitude and the patience to deal with that and it doesn't bother you, then, by all means, save the few bucks a month and join a free online dating site.
However, if you're actually looking for singles with substance that care about the dating process, you're going to want to join a paid site. The people you meet will be of higher quality, will be more interested and committed to the dating process, and will ultimately be a lot more pleasant to deal with.
Sure, you can still find love on a free dating site, but you're going to have to deal with a lot of crap and jump through a lot of hoops. There's a reason the best relationship dating apps hold that accolade.
Invest In Yourself
Ultimately, you should view an online dating membership as an investment in yourself. No, we aren't just saying that because this is the industry we're in. You're talking about finding someone that you're going to spend a significant part of your time with and potentially a significant part of your life. Even if you're someone who is just looking for a casual fling, you'll still be spending a lot of time with these people. Why not invest a few bucks into making sure that you're not wasting your time with flaky and unpleasant "garbage people."
The best part is that most paid online dating sites will offer you a free trial to see what members they have and help you to figure out if the site is for you or not. Check out that link and find the site that's right for you. You get to decide whether or not it's right for you without opening your wallet.
Best Online Dating Sites of This Year
---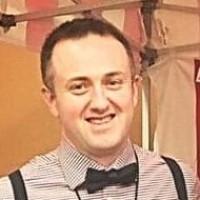 Written By: Jason Lee
Jason Lee is a data analyst with a passion for studying online dating, relationships, personal growth, healthcare, and finance. In 2008, Jason earned a Bachelors of Science from the University of Florida, where he studied business and finance and taught interpersonal communication.
His work has been featured in the likes of The USA Today, MSN, NBC, FOX, The Motley Fool, Net Health, and The Simple Dollar. As a business owner, relationship strategist, dating coach, and officer in the U.S. military, Jason enjoys sharing his unique knowledge base with the rest of the world.