eHarmony is one of the most popular dating sites in the world. It has been around since 2000 and has evolved greatly over the last 20+ years.
As times change and new sites emerge, eHarmony works hard to keep up with the times and bring in new and eager singles. There is no doubting the company is an online dating power house!
It makes you wonder; though, if the site is constantly catering to the new generation of young singles, is it a good place for older singles to look for love?
To figure this out, we took a look through the site, user reviews, and the usage statistics of the last few years. If you are over 50 and looking to use eHarmony, read on for our results!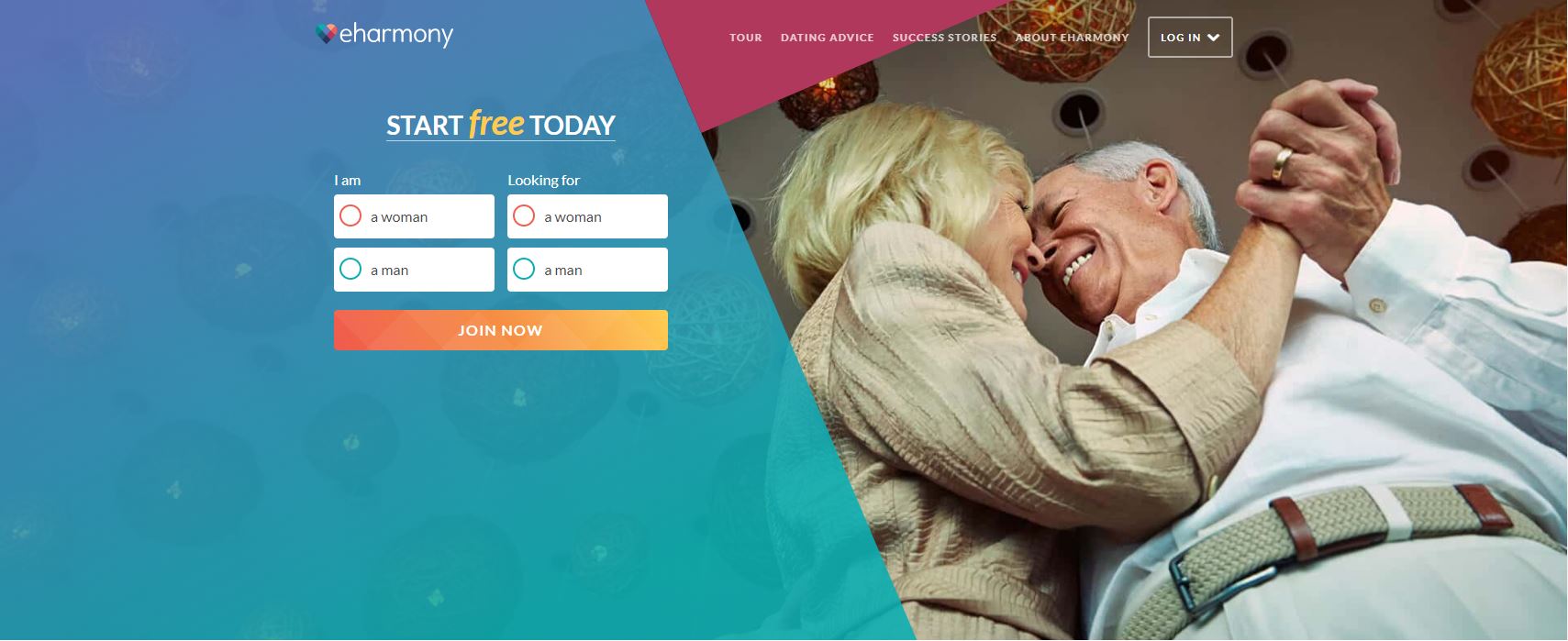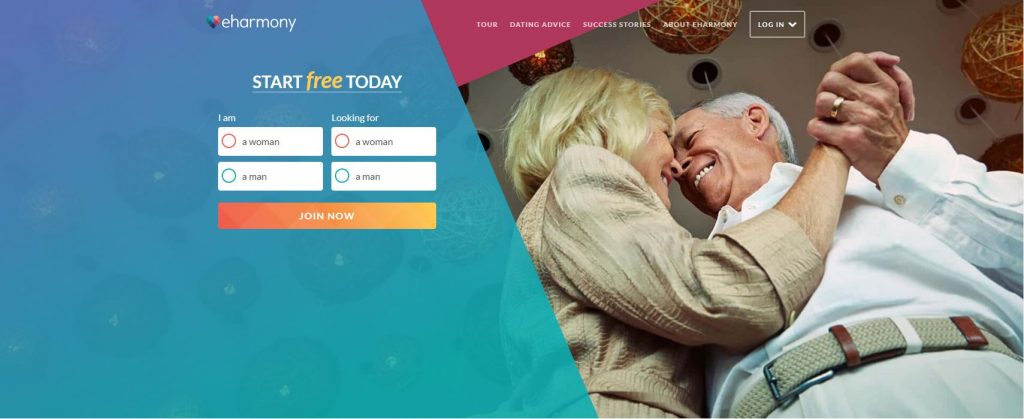 The Short and Sweet Answer: eHarmony is a Great Choice for Seniors.
eHarmony has a lot of things going for it that aid the dating journey of senior singles. The platform is simple to use, a breeze to sign up for, and all the features are thoroughly explained. Even singles who rarely use computers have a good time on eHarmony!
The platform caters to all ages of singles, but the majority of users are more mature. No matter the age, it seems that the singles on eHarmony are interested in committed relationships and creating deep connections, which means seniors know they can use eHarmony without worrying about wasting their time!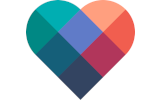 If you want a full review of eHarmony along with the cost of membership, check out our full eHarmony review, here.
Statistics about eHarmony:
35% of singles over 50 claim to use sites like eHarmony to find love.
eHarmony claims to be responsible for over 5% of all US marriages.
eHarmony has the lowest rate of divorces from marriages started on their site.
aHarmony has over 15 million users.
Over 30% of the site's users are over 45 years old.
Over 53% of the site's users are female.
Why eHarmony Works for Seniors
eHarmony may not be a site that directly targets seniors, but they have a lot of features that make the site a great place for seniors to meet.
Matchmaking Personality Survey
As we get older, we begin to recognize that there is no time to waste on partners who are simply not compatible with our personality. Even if you get along at first, it greatly decreases your chances of long term relationship success.
On eHarmony, you will be given an in-depth personality assessment upon signing up. This is used to create a custom set of instructions (algorithm) the site uses to pick you the perfect singles.
When you find a match through eHarmony, you know that you and the other person are going to have common interests and points of view.
IceBreaker Questions
Some senior singles have been out of the dating game for a while and are a bit rusty. eHarmony knows that we aren't all equipped with smooth opening lines for our matches, which is why they utilize the IceBreaker feature.
This feature is easy to use. You simply click "send an icebreaker" from the profile you are viewing. You will be given a variety of icebreakers to choose from and can select the one that most interests you.
These icebreakers are small conversation starters that usually prompt the person to discuss their hobbies and other interests.
Utilize Video Dating Features
Video dating functionality is incredibly important for online daters, especially senior singles.
It is a sad truth that senior singles can easily become victims of online scammers known as catfish. These criminals will pretend to be someone they aren't and convince their partners to send them money and gifts.
With video dating features, you can have face-to-face interactions with your matches. This will help you know for sure your match is who they say they are. Plus, you will feel less awkward moving into a real-world date when you've already been chatting through video chat!
Specify Your Dating Preferences to Save Time
Paid members will be able to adjust some of their dating preferences to help narrow their results. While the natural results are great and based on your personality exam, you can also choose to skip over users who have traits you find undesirable.
This may include skipping over smokers, certain political party members, etc.
Simple Searching
The most important eHarmony feature for senior singles is the "search" functionality. Essentially, you don't have to do much of anything!
With other dating sites you have to look through endless accounts and read profiles to look for clues on who is worth your time. Other sites require you to swipe through photos and hope you pick a good match based exclusively on their looks.
At eHarmony, the site uses their algorithm to find the best matches for you! The only thing you need to do is put your all into making connections with the singles they show you!
How to Sign Up On eHarmony – A Full Tutorial
Signing up for eHarmony is simple, just follow this guide:
Click our free trial link to get to the eHarmony website.
From the sign up screen, you will click all the blanks and input your name, gender, desired gender, zip code, and country.
Click "Let's Go."
Input your email, password, and tell the site where you heard about eHarmony.
Click "Find My Matches."
Click "Yes," to begin filling in your personality survey.
eHarmony for Senior Singles FAQ
Is eHarmony Good for Gay Seniors?
Yes! eHarmony is inclusive of all sexual orientations.
Is eHarmony a Religion-Based Dating Site?
No. eHarmony does allow you to discuss and even narrow searches based on religion, but the site is open to all singles.
Is eHarmony for Seniors Only?
No. eHarmony welcomes singles of any age with the majority of their users ranging from 35-45. Senior users do make up a large chunk of the overall user pool, and there are plenty of singles in that age range to choose from.
How is eHarmony Different from Silver Singles?
Silver Singles is a niche site for singles over a certain age. This can be great for some singles, but some seniors like the personality algorithm on eHarmony and the option to date others who are a little bit younger.