Nope, try something else. KIDDING! We're completely kidding 🙂 If you're here, you're not alone. People always want to know before they invest time and money into online dating whether or not dating sites really work. This is completely understandable.
For most people, online dating and online dating apps are brand new, and they don't know if it's something that just works in theory or if people actually find that special someone.
Good news for you; we're going to dive into that today.
It Matters What Site You Join
Don't worry; this is not going to be a shameless plug for any dating site in particular. What we want to say, though, is that online dating sites work if you join the right site. Which site is the right site? There is not one site that is right for everyone. You need to find the site that fits your needs the best and is best accommodating to what it is that you're looking for.
Here's the shameless plug for our reviews. Check out this list of dating site reviews and look for a site that fits what you're looking for. If you're looking for something specific, check out some of the niche sites. There are options like dating apps for Christians, dating apps for nurses, dating apps for singles in their 30s, and so many more.
If you're looking for something generic, try out one of the more mainstream sites. If you have absolutely no idea what you're looking for, check out the list of our top sites from the link at the top or bottom of this page.
The point is that if you join the wrong type of dating site, you're not going to have much luck. For example, if you're looking for a fling and you join eHarmony, you're not going to have much luck. That site is really only for people looking for something serious, and you'll be lost looking for a fling.
Our Favorite Online Dating Sites
It Matters If You Put in Effort
Just joining the right online dating site is not the only key to getting dating sites to work. In order for the right site to work for you, you have to be willing to put in some effort. We aren't saying that you need to commit 12 hours a day to the process, but you do need to be willing to give it the effort it needs to work.
This means that you need to fill out your profile, take the time to upload some photos, and actually look around and find some people to message. When you find people that you are interested in and want to message, YOU NEED TO MESSAGE THEM. We can't tell you how many people we've talked to that say online dating isn't working and then proceed to tell us they've sent out and responded to zero messages.
If you aren't willing to engage in the process and give things a chance, it will never work for you. You don't just join a dating site, and Mr. or Ms. Right shows up on your doorstep in 30 seconds. While online dating certainly makes the process easier and more efficient, it still requires some effort from you.
So, Do Online Dating Sites Work?
The bottom line is that YES online dating sites work IF you join the right site AND you actually put some effort into the process. Without those two important criteria, your success in the online dating world will be rough, and you'll probably just assume that the process doesn't work.
Also, remember that online dating sites are not miracle matchmakers that show you the perfect person within 30 seconds. Be patient with the process and allow the process to work. The whole process of dating online versus dating in person is typically much smoother and way more efficient, but it still takes time for something so important to work.
Join the right site. Put in some effort. Be Patient. You'll be pleased with the results.
---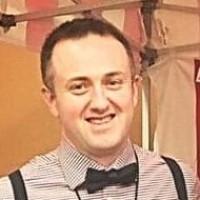 Written By: Jason Lee
Jason Lee is a data analyst with a passion for studying online dating, relationships, personal growth, healthcare, and finance. In 2008, Jason earned a Bachelors of Science from the University of Florida, where he studied business and finance and taught interpersonal communication.
His work has been featured in the likes of The USA Today, MSN, NBC, FOX, The Motley Fool, Net Health, and The Simple Dollar. As a business owner, relationship strategist, dating coach, and officer in the U.S. military, Jason enjoys sharing his unique knowledge base with the rest of the world.