New York City goes by a lot of names—NYC, The Big Apple, The City. And if you're a single in your 30s in NYC, you might refer to it as, well, terrible. Yes, it's no secret that dating in NYC in your 30s isn't the easiest thing on Earth. When you mix the career hungriness of your peers with the speed of the city and just how dang expensive things are, it can be a challenge.
How do you successfully date in NYC in your 30s without losing your mind or setting your wallet or purse on fire? Where do you find quality people to hang out with and get to know?
Well, we've got some good news. It's possible. And with the right direction, it's actually not even that hard! In this guide, our team is going to break down the tips, secrets, and resources you need to survive (and even thrive) while dating in the Big Apple.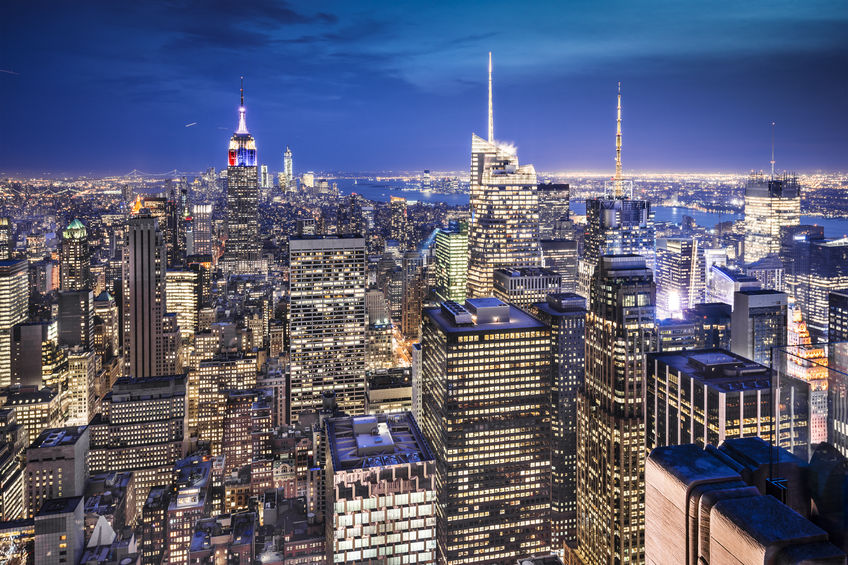 Stats on NYC Singles and the NYC Dating Scene
NYC ranks 89th best city for singles in the U.S. (out of 90 cities; next to last).

In that study:

90th for cost of dating (last place)
86th for quality of the dating pool (5th from last)
26th best for dating amenities (a shining light)

NYC has the 5th most interest in online dating out of the major metropolitan areas in the state.
In the New York-Newark-Jersey City Metro Area:

Median age: 39.1 years old
Population is 52% female; 48% male
46% of females married; 51% of males married
37.7 minutes mean travel time to work
87.3% have a high school degree or higher
41.8% have a Bachelor's degree or higher
Where to Find Singles in Their 30s in NYC
One of the biggest challenges of dating in your 30s in New York City is not finding singles. It's easy to find people. The problem is finding QUALITY singles who aren't married to their work or heavily into the party scene. There's nothing wrong with wanting to have a little fun and taking your job seriously, but when those supersede any thoughts of a meaningful relationship—it can be a problem.
Here are some of the places 30-somethings in NYC can look to find quality singles with the pros and cons of each.
Online Dating
You'll quickly find that we're huge advocates for online dating, especially in a city like NYC. Why? Because online dating helps busy people who live in areas where it's hard to connect with like-minded singles. Sound like anywhere you know?
If you haven't ever given technology the chance to help you out, it's time to give it a go. Here are our favorite NYC dating sites and apps for you to check out right now. You'll thank us later 🙂
Pros of Online Dating in NYC in Your 30s
Easily sort through potential matches by things like age, goals, location, faith, and more
Hands-down the most efficient way for busy singles to maximize their time looking for love
The ability to qualify singles before meeting, so you don't waste time or money with the wrong person
Options for people looking for casual dating or for serious relationships
Cons of Online Dating in NYC in Your 30s
Might be something new you're not used to
The Local Bar and Happy Hour Scene
The chances are probably pretty high that if you're here with us today, you've already given this route a try. The classic way to try and find people to date in the city is to hit up the clubs, bars, or happy hour. Now, if you're looking for something serious, we'd recommend steering more towards happy hours and less to the clubs.
Pros of the Bar Scene for 30-Something Singles in NYC
Can't get physically catfished (because you can literally see them)
Immediately see if there is a real vibe
Some people enjoy looking for love on the bar scene
Cons of the Bar Scene for 30-Something Singles in NYC
No way to qualify who is a good candidate or not
Lots of people exaggerate things about themselves
It can get expensive quickly
You can spend an entire night out and meet no one
Requires more confidence and the guts to start a conversation
The Challenges to Dating in New York City
We all know that dating in your 30s in New York City isn't easy. And while we don't just want to have a pity parade about why things are tough, we do think it's important to look at the challenges so that we can be better prepared with effective solutions.
The Expansiveness of the City and Commuters – People who haven't lived here think that NYC is this little tiny block, kind of like how people think Las Vegas is just The Strip. The city is big, expansive, and filled with lots of different boroughs. If someone doesn't live relatively close to you, it can be a challenge to logistically get together.
The Price of Dating – As we already mentioned, dating in NYC is obnoxiously expensive. When you're paying $20-$40 for a round of drinks (or higher), that adds up. This can be a big deterrent for a lot of people just trying to be fiscally responsible in the city.
People Are In Their Own Zones – When you walk down the street in NYC, people are on their phones, tablets, or walking with headphones in. This makes it near impossible to approach someone you might be interested in or to have those unplanned interactions that can lead to conversations.
Singles May Put Their Career First – The one stereotype about NYC that is 100% true is that it's a town filled with driven people. And while there is nothing wrong with being driven, some people take it so far that they are basically married to their careers. We probably don't have to explain what this can do to the dating pool, especially if you're looking for someone who is going to make you a priority.
Additional Resources: