We receive questions from our readers all of the time wondering if they should spend money on a Catholic online dating site, or not? If they do make this investment, they always want to know the Catholic dating site that will be the biggest bang for their buck.
If only there were some sort of magic wand or crystal ball that told us exactly which online dating site your perfect match would be on to save you both time and money, how awesome would that be… right?
What we can tell you is that any investment you make into yourself (which it is) will always be a good thing, if put towards the right efforts. When it comes to investing in online dating websites for you to find your best online dating match, is it worth the price you pay? Let's discuss this further to see if it will in fact be dollars well spent.
For You: The Best Catholic Dating Apps
When You Put Your Money Where Your Mouth Is
Catholic online dating users take the process much more seriously when they have financially invested into it. Making an investment into yourself to find someone who shares your faith walk in life and who is searching for a relationship of true meaning will be one of the greatest investments of your life. More online dating relationships that result in marriage are the product of paid membership online dating sites than any of the non-paid sites.
Here's some good news if you're worried about the cost. Many of the top Catholic dating sites have incredibly low monthly costs. For example, the cost of Catholic Match is around $10 a month.
Better Quality Matches
When you pay for a Catholic online dating site membership you have access to higher quality matches. How do we know this? Well, people who are willing to put their money where their mouth is are taking the process much more seriously than those who do not pay. Online daters who pay for a membership won't have to waste their time with the players, cat-fishers, and serial online daters out there.
You want a quality match whom you share common interests with, get along with well, have great chemistry, and would even consider walking down the aisle for. Someone simply looking for a quick hookup isn't going to pay for an online dating membership in order to seek out a hookup, just like they aren't going to ask for your phone number the next morning.
You've Got Mail
We continually see higher quality matches and greater message response rates with paid online Catholic dating websites over non-paid Catholic dating sites. When you are paying to be able to send and receive messages, it's just another thing you take more seriously. Communicating on issues of your Catholic faith are crucial to meeting your best online dating match.
Paid memberships allow you to be able send such messages back and forth with potential matches. It takes more than a few messages to truly get to know where someone's heart is, and the strength of their Catholic faith walk, although having the ability to send and receive messages is so important when it comes to online dating as a Catholic single.
Advanced Search Options
When you opt to pay for a membership with a Catholic online dating site you are able to utilize the advanced search options to filter out results better. Do you want to know what a match's particular viewpoints are in regard to specific Catholic church issues? Do you want to know how important their faith is in their life? Or, maybe you want to know how frequently they attend church?
Advanced search options available only with paid memberships allow you the freedom to filter this criterion more easily. Or, perhaps you want to be able to filter physical attributes as well, with a paid membership to Catholic online dating sites you have access to specific searches by physical attributes as well.
The Bottom Line
Paid memberships with Catholic online dating sites are totally worth the money and investment into yourself. If you want to filter out search criteria of matches based upon specific Catholic issues, or even physical qualities, you have the ability to do this with a paid membership. The matches you will find (who also have a paid membership) will be taking the process to find love more seriously than those who were not willing to invest into themselves.
Featured Catholic Dating Site – Catholic Match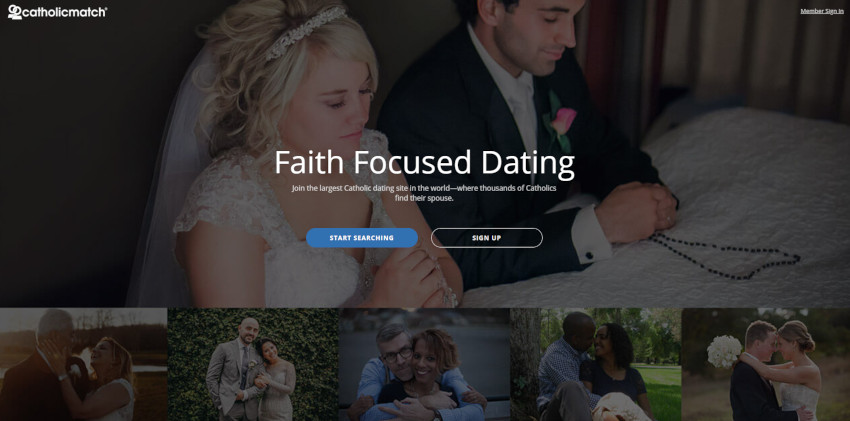 ---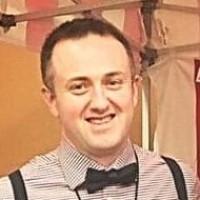 Written By: Jason Lee
Jason Lee is a data analyst with a passion for studying online dating, relationships, personal growth, healthcare, and finance. In 2008, Jason earned a Bachelors of Science from the University of Florida, where he studied business and finance and taught interpersonal communication.
His work has been featured in the likes of The USA Today, MSN, NBC, FOX, The Motley Fool, Net Health, and The Simple Dollar. As a business owner, relationship strategist, dating coach, and officer in the U.S. military, Jason enjoys sharing his unique knowledge base with the rest of the world.