Resolutions? 2020 vision? Life changes? Goals? With the New Year comes a ton of opportunity to make life changes to drive success for the next year. Sure, you can make changes at any point, but there is just something about the New Year that feels like a fresh start. And maybe an area of your life you're looking to make some changes is your dating life. In this post, we're going to cover the 3 best online dating sites for 2020.
With the help of technology and these top online dating sites, you just might be able to find that special someone this year.
Top 3 Dating Sites for 2020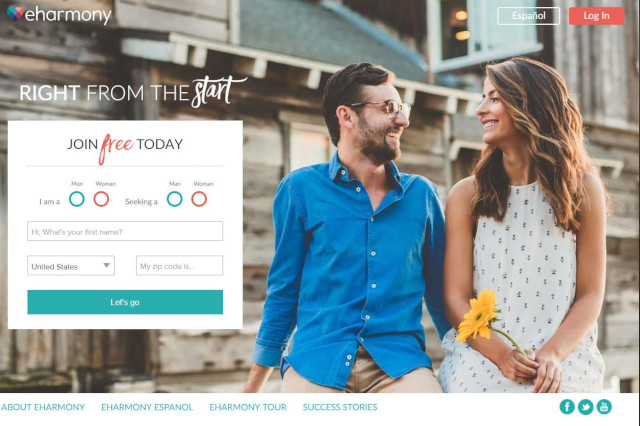 Unless you live under an actual rock, you have probably heard about eHarmony before — probably hundreds of times. eHarmony is arguably the industry leader when it comes to the best online dating sites for 2020. That being said, is it for everyone? Not always. If you're just looking for flings and casual dating, you're not going to like eHarmony. The dating site is designed for singles looking to find marriage.
Don't worry; they aren't expecting you to join the site and get married tomorrow. All we are recommending is if you're going to join eHarmony, at least be someone looking to find someone to marry sometime in the future.
Here are three quick reasons eHarmony tops our list of the best online dating sites for 2020.
They just launched a revamped website designed to drive way better results.
As detailed in our eHarmony review, they have one of the most proven track records of helping singles find love in a structured way (you're not just thrown to the wolves and expected to figure it out for yourself.
You can get a free trial to check things out!
---
As you can probably tell from the name, Elite Singles aims to attract a higher caliber of singles. And to be honest…they actually do a pretty dang good job at it. For that reason, we've included them on our list of the top online dating sites for 2020. If you're looking to ring in the New Year set up for success in the dating world, take advantage of the Elite Singles free trial linked below.
Here are three quick reasons we love Elite Singles for singles in 2020.
165,000 new members every month
80%+ of members have some degree of college education
You can try it for free right now!
---
#3 – Match.com
Boasted as #1 in dates, relationships, and marriages, Match.com is another industry powerhouse that can't be ignored going into 2020. If you're looking for love, but maybe aren't on the fast-track to getting married, Match.com might be a better fit than eHarmony. With so many singles to choose from, a feature-rich experience to help you get results, and another impressive track record, Match.com should certainly make your list for the top dating sites in 2020.
At any given point in time, there can be hundreds of thousands of singles online! If you're interested, use the link below to get a free trial and upwards of 70%+ off (it's the best deal you can get anywhere).
---