Growing up, we constantly heard, "You're too young for that!" And now that we're reaching our best years, some people want to tell us that we're too old to do certain things. One of those things very well may be online dating.
For some reason, people tend to think that just because we didn't grow up with computers or aren't attached to a phone at our hip that we're incapable of learning. And because online dating has become such a great way to meet senior singles, this begs a real answer to the question—am I too old to date online in my 70s?
In this article, we're going to get to the bottom of that question once and for all.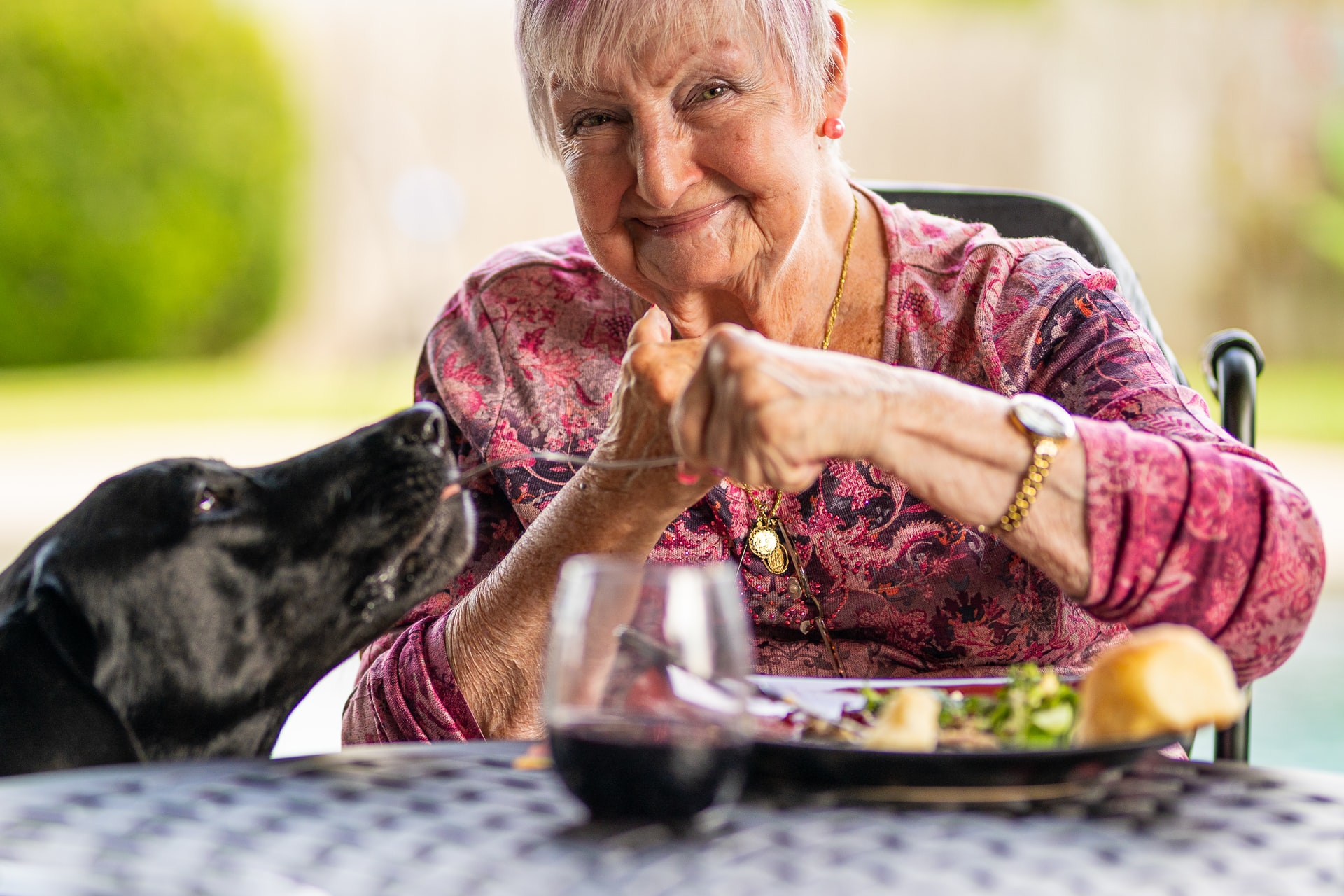 The Bottom Line Upfront – Of Course Not!
Here's the answer to this question right upfront—absolutely, 100% not. No matter what anyone tells you, you are not too old to date online. Period. End of discussion.
Sure, it may take you a little longer to get signed up. It may take you a little extra research to understand how things work. And it might even take you a few extra questions to customer support to get things right. All of these are definitely not reasons you should avoid online dating.
The chances are really high that you've overcome some hurdles and challenges to make it to this point in your life. If having to take a few extra minutes to understand and do things is all it takes to potentially find that special someone through online dating, then what's to stop you? We say nothing!
4 Reasons Your 70s Are Never Too Late for Online Dating
Need a little more convincing or looking for some more confidence before embarking on a new journey? We don't blame you! Here are four great reasons that you're not too old to start online dating in your 70s—even if it's your first time.
1. Age is Just a Number
This cliché phrase says it best—age is nothing more than a number. There are no rules, laws, or anything that say once you turn 70 years old that online dating is off-limits to you. If you feel that you're young enough to enjoy online dating (which we're sure you are because you're here), then don't let a silly number hold you back from trying something new.
2. Lots of Singles Are Online Dating Later in Life
You may feel like senior dating is not something going on. You may also feel that even if seniors are dating, they're certainly not doing it online, right? Well, we can 100% understand why you might feel this way, especially with how society portrays things. In reality, though, neither statement is even remotely true.
Lots of seniors are dating, and lots of seniors are meeting online. And this doesn't just mean people in their 50s! This means singles in their 60s, 70s, 80s, and sometimes even older! You'll see when you check out some senior dating sites that you're not alone, but that millions of singles are trying out online dating for the first time.
3. Senior Dating Sites Exist Specifically for You
Two of the biggest hold-ups for seniors in their 70s wanting to try online dating are that one—they don't know which senior dating sites to try, and two—they're worried about the technology being hard to figure out.
Let's clear these up for you. There are some amazing senior-only dating sites and apps out there designed 100% for people like you. The companies make sure the technology is easy to use, doesn't take a lot of experience to understand, have great customer service to help, and work from a desktop computer or a smartphone.
This means that even if you are brand new to dating online as a senior, you will be taken care of. If this sounds exciting, here are a handful of our favorite senior dating sites. Also, the link in the last sentence will take you to a page where we review and compare all of these great options to help you find the best pick.
4. Anyone Who Tells You Differently is Wrong
The last reason that you're not too old to date online in your 70s is a simple but important one. Anyone who tells you differently is flat-out wrong. If they're younger and say you're too old, they just don't know better. If they're your age and tried it with no luck, you don't know how much effort they put in or if they did it the right way.
The point is this. The only way to find out that you're not too old to date in your 70s is to try it out for yourself.
Frequently Asked Questions
I am not great with technology. Can I still date online?
Yes! Seniors and people who aren't great with technology can still date online. It might take you a few more minutes to figure things out, and you might have to ask customer support a few more questions. That shouldn't be a reason not to try online dating, though!
I don't have a smartphone. Can I still date online?
Yes! Many of the top senior dating sites offer their services through a desktop computer. This means that any computer or tablet can be used to access these sites through their app, and you do not need to have a smartphone.
What do I do if I have a problem or a question while dating online?
Hopefully, we've done a good job at Healthy Framework of providing dating guides and advice that help you navigate your journey. If you have a specific question, though, you should reach out to the customer service team of the dating website you're using. One of the things you're paying for with a premium membership is access to their team and their help.