By: Jason Lee
Long gone are the days when even the thought of online dating was viewed as weird, unpopular, and something you "just didn't talk about". Today, millions of singles all around the world are using online dating sites to connect with other singles in new ways. And it's working!
But with conservative estimates that there are over 10,000+ dating sites—how do you know which sites are the best for you? Is there truly one best dating site or does it depend on what you're looking for?
We've put together an expert team of dating experts, relationship advisors, and real users to give you the most accurate list of the best dating sites you've been looking for.
Best Dating Sites
eHarmony

– Best for real relationships
Zoosk – Best for the most singles

Higher Bond

– Best for Christian singles

Elite Singles

– Best for professional singles

SilverSingles

– Best for over 50 dating

OkCupid

– Best for inclusive dating

Jdate

– Best for Jewish dating

Dating.com

– Best for international options
1. eHarmony
Best for real relationships
When we say "real" relationship, what we mean is something more than casual dating. If you're looking for dating that could turn into more, lead to a committed relationship in the future, or help you find someone that could be your forever love—eHarmony is the dating site for you.
Boasting an unheard of 2 million+ people finding love on the site (and that's just the ones who reported their success), it's no wonder that eHarmony consistently finds itself at the top of every expert's best dating sites list.
This is a must try option.
Pros
Consistently known as the industry leader in online dating
More in-depth signup process attracts more committed singles (less flaky people)
User experience always being upgraded (like the new video dating option just added)
Cons
Not great for casual dating (like at all)
Slower, more intentional process (probably not a negative, but might not be great for impatient singles)
2. Zoosk
Best for the most singles
When it comes to the number of singles who are on Zoosk, it's almost comical (in a good way). According to our Zoosk review, this dating site has over 30 million users, 2 billion+ messages sent since 2018, and over half a million daily average (active) users per year.
While this might sound overwhelming, Zoosk does have great filters and features to help you cut through the noise and find what you're looking for. And speaking of what you're looking for, Zoosk allows you to select your relationship goals that range all the way from "long-term dating" to "hookups" to "friendship" and everything in between.
Pros
Absolutely massive user base (that's extremely active)
Options for singles looking for casual dating or serious dating
Extremely affordable premium membership options
Cons
Could feel overwhelming with the number of users if you don't learn to use the filters
You might get messages from people who don't have the same relationship goals as you (you can filter or block these, though)
3. Higher Bond
Best for Christian singles
When it comes to Christian dating sites, the new proverbial leader of the pack is Higher Bond. This dating site is intentionally designed for faith-focused singles who are serious about finding a mate who shares their views on God and life.
What's really cool about Higher Bond is there are A LOT of new and unique features to make the experience better for the user like batch-style matching, guided first messages, manual profile verification, a faith-based matching algorithm, and robust profiles.
If you're a Christian single, this is a must-try for you.
Pros
Free members can ALWAYS respond to messages from premium members for free
The most faith-focused and Christ-centered dating site out there
Currently offering a free 3-month premium membership to anyone who joins
Cons
Not ideal for people who aren't looking for a faith-focused relationship
Only servicing singles in the United States as of now
4. Elite Singles
Best for professional singles
Calling all young professionals, seasoned business folks, entrepreneurs, and literally anyone who takes their success, career, and/or life seriously! Elite Singles is a dating site expertly crafted for singles who are driven, ambitious, and know what they want out of life.
Whether you work in a professional field or you're just attracted to people who share those ideals, Elite Singles will be one of the best dating sites to fit your unique set of needs.
Pros
An incredibly educated and successful userbase
Almost 400k new users every month (according to internal site data)
Over 90% of users are 30+ years of age and "hold an above-average education"
Cons
Much like eHarmony, not ideal for casual dating
Not great for people in their early 20s (unless you want to date someone older)
5. SilverSingles
Best for over 50 dating
For over 50 singles, dedicated online dating site options may seem limited—but that's okay. With fewer options, it means that the industry leaders will be packed with senior singles looking to make meaningful connections.
And that leader? SilverSingles. Easy to use (even if you don't like technology), very affordable premium memberships, and hands-down the best senior dating site on the market.
Pros
100% dedicated to seniors (no one under the age of 50 is allowed to join)
Super easy to use (designed knowing that not all seniors are great with technology)
Upgraded premium options are affordable and easy to understand
Cons
If you just turned 50 and are open to dating people in their 40s, you won't see them on this site because of the age limits
6. OkCupid
Best for inclusive dating
For people in some groups in the US, many of the best dating sites can feel like they've left you out. If you're part of the LGBTQ+ community or don't fit into the traditional boxes of society, then you're probably looking for a dating site that truly is inclusive for you.
While many of the dating site options on this list do cover this, one stands out as the leader in that area—OkCupid. Part of the Match Group brand of sites, OkCupid offers 13 orientation options and 22 gender options for its users (introduced in 2013).
Pros
A very inclusive environment for all singles
Boasts 50k dates arranged every week (internal site data)
Options for serious or casual dating (though we feel it lends itself more to casual dating)
Cons
Some say there are too many features and it's a bit overwhelming
Consistently adding and changing features and layouts (upgrades are always good, but this can be frustrating if you wish people would just "leave it alone" when it comes to what works)
7. Jdate
Best for Jewish dating
While many of the top dating sites on this list do serve as a good option for Jewish singles, sometimes you want something dedicated! And if you're a single man or woman whose Jewish faith is important in their relationship decisions, then you'll want to check out Jdate.
While the membership base is smaller in size, that doesn't mean you'll have fewer matches as the site is 100% geared towards singles who share the same faith as you.
Pros
100% dedicated to Jewish singles (great if this is important to you)
Upgraded premium memberships are some of the most affordable in the industry
Very straightforward and easy-to-understand user interface
Cons
Not great if you're not Jewish or you really don't care that much about your faith within the context of your relationships
Small userbase (expected with niche sites)
8. Dating.com
Best for international options
If international dating is your cup of tea, Dating.com may be the site you want to check out. Bear in mind that when it comes to international dating sites, there are quite a few options and which is best is really dependent on what you're looking for (so check out the guide we just linked that explains).
But if you want an option that's pretty much open to the entire world, check out Dating.com. Now, full disclosure, this dating site does have some issues with spam/fake profiles, but it does look like they're working through it. Just keep this in mind if you decide to give this option a go (there are still a lot of great, real people on there).
Pros
Internationally open to the entire world (still has filters to keep it local if you want)
Has one of the most aggressive marketing campaigns in the industry (which means the potential for a lot of new members)
Has a "live" function where members can get to know each other through group video chatting
Cons
Still working through issues with fake/spam profiles
We've run into some software glitches during our testing and reviews
Online Dating Site FAQ
What is the best online dating site in 2022?
The best dating site in 2022 is eHarmony, followed closely by Zoosk, Higher Bond, and Elite Singles. eHarmony takes the top spot thanks to an impressive track record, a top-notch user experience, and proactive marketing that continues to drive a high-quality membership base.
What is the best dating site for serious relationships?
The best dating site for serious relationships is eHarmony or Higher Bond. Both of these sites cater specifically to those looking for committed or real relationships in how their matchmaking process works, their marketing efforts, and the overall message.
Are there any dating sites that are 100% free?
There are some dating sites that are 100% free (like POF, CDFF, TruMingle, and Free Date). Additionally, many of the top dating sites come with free trial accounts where you can use limited features without upgrading or all the premium features for a limited period of time.
We highly advise against using 100% free dating sites due to the fact that they are almost always filled with spam profiles, scammers, and a lot of other unsafe things due to the fact that the site owners don't have access to the same financial resources to reinvest in the site quality.
---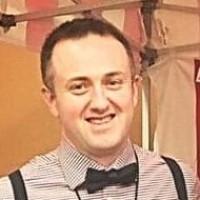 Written By: Jason Lee
Jason Lee is a data analyst with a passion for studying online dating, relationships, personal growth, healthcare, and finance. In 2008, Jason earned a Bachelors of Science from the University of Florida, where he studied business and finance and taught interpersonal communication.
His work has been featured in the likes of The USA Today, MSN, NBC, FOX, The Motley Fool, Net Health, and The Simple Dollar. As a business owner, relationship strategist, dating coach, and officer in the U.S. military, Jason enjoys sharing his unique knowledge base with the rest of the world.