By: Jason Lee | Updated 2021
"You want me to talk about myself…on the internet…to strangers?!!! I HATE talking about myself." If this sounds like you, you're in the right spot. Whether you're brand new to online dating or you're looking to spice up your current situation, you're probably curious if your online dating profile is…well, any good. In this guide, we're going to walk you through exactly how to write the perfect online dating profile.
Whether you're using a top online dating site like eHarmony, a smaller niche dating site, or one of the best dating apps of the year—writing the perfect dating profile is not as easy as it sounds. The fact that you're here with us, though, probably means we don't need to tell you that one. By now, you've probably been staring at a blank page for a while, or you've written 800 different versions and hate them all. Either way, we've got you covered.
Your dating profile should be your milkshake that brings all the boys (or girls) to the yard.
Here's what we're going to go over in this guide to writing your dating profile
A Great Catchy Dating Site Headline
What to Write About Yourself on a Dating Site
Good Usernames for Dating Sites
Dating Profile Examples for Men
Dating Profile Examples for Women
Writing a dating profile is about one thing (or at least it should be about one thing) – effectiveness. It doesn't matter if you write a dating profile that could be the next great American novel or it's written at a second grade level…all that matters is that your dating profile attracts the type of people that you want it to.
Before We Get Started Writing Your Dating Profile…
Before we dive into writing your online dating profile, we want to go over a few important things that you need to remember. First, always keep the end goal in mind. The goal is to find the perfect person FOR YOU.
This doesn't mean it's a competition to find the "best" person out there. It's a search for the perfect person who will make you the happiest. You need to keep this in mind when writing your dating profile because it should be what shapes the way you answer questions and present yourself.
Secondly, remember that there is no such thing as the perfect online dating profile. There is, however, the perfect dating profile FOR YOU. Seeing the theme here? You shouldn't be trying to compete with other daters or be someone who you are not.
The whole goal is to find the right person for you. We are going to help you make the perfect profile FOR YOU that helps you accomplish that goal.
Also, if you haven't found the best online dating site for you yet, here are some great suggestions to help. Oh, and yes, they all come with free trials when you click the link 🙂
A Great Catchy Dating Site Headline
If there is one thing that singles obsess about when writing their online dating profile, it's the few words that go into the headline space. What's the headline for those of you that are newbies? Your headline is the "catchphrase" that you get to put at the very top of your profile.
On many dating sites, it's the first thing that people see outside of your username and your main picture. Since it's one of the first things they'll see, it's obviously important for a great first impression.
So, what should you be aiming to do with your dating site headline? This is a great spot to be witty, funny, inspirational or any other awesome descriptive word you can think of. Because you're limited in the space you have, this can be challenging.
Here are a few ideas of angles you can take to come up with the perfect headline FOR YOU. Remember, the headline has to be specific to you. Finding "the best" headline won't do you any good if it doesn't say much about who you are.
Quotes
You really can't go wrong with using a quote as your dating site headline. Yes, a lot of people go this angle, but that's because it's a great angle to go. If you're worried about originality, be original in the quote you use. Don't use something super popular unless you want people to know you're a fan of something.
For example, let's say that you want people to know you're a funny guy or gal and you're a fan of watching comedy movies. This could be your header:
I swear to God I'll pistol whip the next guy who says "Shenanigans."
If you aren't aware, this is from the hilarious comedy Super Troopers. Using this as your headline accomplishes a few things. It shows you've got a sense of humor, it shows you love to watch good movies, and it acts as a filter to weed out some people you might not click with. If people aren't on the same comedy wavelength as you, they probably won't be interested in your headline. You won't mesh well with these people anyway, so it's going to save you some time.
In addition to comedy, you can go the angle of determined or hardworking. If you are someone who is a hustler or really gets after life, this might be a great spot to showcase your determination and drive with a quote.
A dream doesn't become reality through magic; it takes sweat, determination, and hard work.
It doesn't even matter if the singles looking at your dating profile headline have ever heard that quote before (it's from Colin Powell). What it quickly demonstrates is that you are a go-getter with a lot of passion and who isn't afraid to commit to getting what you want in life. These are all great traits to showcase.
You can also go the romantic route if you want. If you're a hopeless romantic who is all about the warm and fuzzies, go ahead and put a romantic quote in your headline. In reality, you can use any quote you want in your headline. Just make sure that you ask yourself what the quote is portraying and if that is the correct image you want to give off about yourself.
You + What You're Looking For = Successful Headline
Don't worry; this isn't a math problem. What this is showing is a simple and fool-proof formula to come up with a headline that will convert. By convert, we mean getting people to click through and read your profile. You start the headline off with who you are and then end with what you are looking for.
Here's the spin, though. You want to leave things a little mysterious. You don't want it to sound like a missing person's report or be too direct. You want it to intrigue and get people to wonder more about you.
The second part should also be left a little mysterious so that people reading it can interpret it how they want. People have a big tendency to interpret things they read to be about themselves. In your dating profile headline, this is great because they'll assume they are what you're looking for.
Here are some examples:
Well-traveled man looking for a partner in crime
Inspirational girl in search of a man who can inspire
A funny guy who needs someone who loves to laugh until they snort
Make sure that you are not selling yourself short in your headline. Don't call yourself an "ordinary girl" or "just a guy" or anything like that. While this isn't about selling yourself, you do need to get people to read your profile so they can see how awesome you are. That's going to require you to sell yourself a bit.
If you honestly have no redeeming qualities and are plain and boring, you may want to work on yourself a bit before you start dating online. We're pretty sure that no one is that boring, though.
> See Even MORE Dating Headline Examples Right Now
What to Write About Yourself on a Dating Site
The part of the dating profile writing that everyone dreads the most is the fact that you have to write about yourself. Even professional writers who write thousands of words a day struggle when it comes to writing about themselves. Here's something you aren't going to like to hear. Nothing that we say is going to make this easy, but we are going to help make it easier. Boooooooooo!!! Yea, we know. We're going to do our best to lighten the load, though.
We figure that since we have a bunch of different thoughts and tips that may work better for some of you and not for others, we'd list them all off in absolutely no particular order. Read through these tips, and hopefully, you'll find some that really help you write about yourself. If they don't, we always have some example profiles for men and for women further down in the guide.
Get Help from Friends
We aren't saying that you should get your friends to write your dating profile for you (unless they will), but we are saying that you should ask your friends what they think you should put on your dating profile. If they can at least get you some bullet points or a few ideas of what your strong points are, you'll be off to a better start.
If you're nervous about telling your friends you're dating online, don't worry about it! As long as they are supportive friends, you should be in good hands. Sure, they may give you a hard time, but they're also going to help you out too.
It's Not a Biography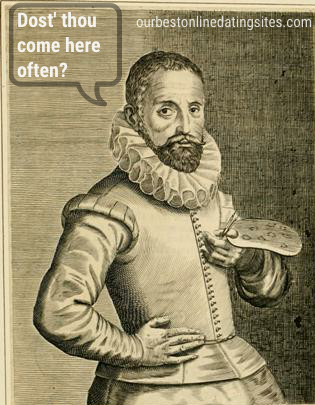 You are not writing your Wikipedia article. You are writing your online dating profile. The point of it is not to teach people a bunch of facts about you, but it's to help them get to know you better. This means, don't include facts that no one would care to hear about. Also, make sure to try and make things interesting with a bit of character in there. For example, here's an example of what NOT to do:
I am from Florida. I was born in Michigan. I went to college. I have a job.
Let's clean this up a bit. You can actually give these facts, but give something more exciting and personal with them. For example, here's how we could make this dating profile write-up better.
I grew up in Florida originally, so I'm in love with the beach. Originally, I was born in Michigan, and that's where most of my family is. I stayed in Florida for college because I couldn't leave the beach, but I finally did to move out here for my job serving at my absolute favorite restaurant on Earth! (Maybe I'll tell you where it is 😉
Notice how we said the same things but we took them a step further and included an interesting fact about ourselves. This profile write-up now gives the other singles checking us out a better idea of who we are and what we're about.
Don't Be Too Cool for School
We see this one ALL THE TIME. People will write their dating profile and spend the whole time talking about how much they hate writing about themselves and how awkward it is. Look, EVERYONE knows it's awkward to write about themselves. Here's another spoiler. WAYYYYYYY too many people talk about this on their profile, and it gets old to hear time and time again.
Be different. Own the process. Don't be scared to write confidently about yourself. You don't have to put a disclaimer that it's weird and awkward and you're no good at it. Be proud and write confidently and it will come across a lot better than you probably think that it does.
Something is Better Than Nothing
If you're struggling to write about yourself, don't sweat it. Get something down on paper and loaded up and come back to it later. Having ANYTHING up is better than a profile that has NOTHING up. It shows like you have no commitment to the process if your profile isn't filled out. You may be missing out on matches that think you aren't committed to the process just because you have nothing up.
Put up whatever you have now and then come back to it tomorrow and edit. Keep coming back until you're happy with it or until you find somebody. Just don't have a blank profile or one that says "will get to this later!"
> See Some Real About Me Examples Right Now
Good Usernames for Dating Sites
Having a great username for your dating profile is a must. TurdLover69 might work on XBOX Live, and QueenB*tch88 might work…somewhere?…but they certainly aren't going to help you out much in the world of online dating. Below are some tips for creating the perfect online dating username.

If you need more help, we've also got a completely separate guide to help you come up with the perfect online dating username. It's a good read that we recommend you check out.
Dating Profile Examples for Men
Ladies, scram! This is for the boys. Alright gents, now that the ladies have left, let's get through some specific dating profile examples for men. What we're going to focus on are the main sections that you'll need to fill out. REMEMBER, these are just examples, and you should not copy these word for word. Your dating profile should be about you and not the people that we took these examples from.
About Me Section Examples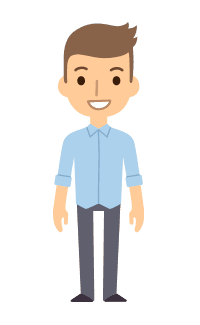 Let's start off with undoubtedly the toughest dating profile section for people to write – the about me section. This is the section where you are forced to introduce yourself to every other single that's looking at your profile. Here are a few simple guidelines to follow and then we're going to get into the examples.
Don't be cocky. Confidence is fine, but don't be a douche. Women DO NOT like it.
DO NOT LIE. Seriously, it's sad we have to tell this to adults, but do not lie. This includes exaggerating.
It's ok to show that you're capable of some emotion.
Be funny if you're a funny person, but don't worry if you're not. Not everyone is a comedian, and that's okay.
Example 1:
Hi! My name is Mark, and I'm originally from the East Coast. I moved out here a few years ago because I knew you were here. Kidding! I moved out for my work and have loved every minute of my time since I've been here. For fun, you'll probably see me hiking, working out, or spending way too much time with my dogs at the dog park. They're going to be your toughest critics, so get yourself ready to meet Bowser and Layla. There's so much more to me, but let's save that for when we finally meet!
Example 2:
Where to begin? Well, I'm a graphic designer originally from Idaho (no, I wasn't a potato farmer :), who moved to town…for a woman. Yes, I know..big mistake/don't do it. I'm someone who loves to follow their heart, though, and isn't scared to take a chance. My friends were right, but I don't regret it one bit. Things didn't work out but that was years ago, and I'm ready to meet someone special right here in my home city!
My hobbies include music, concerts, and hanging out with my awesome friends. I'd love to be able to include a special lady into my life, and hey, maybe that's you.
These are two examples of online dating profiles that we think are great. If you notice, they both follow the same formula that you can certainly copy. It goes like this.
Introduce yourself > Tell what you do and where you're from > Tell what you like to do > Mention what you're looking for
If you follow this simple formula, you're going to have a great About me section written up on your online dating profile.
"What I'm Looking For" Section Examples
This is the other major section that you're going to have to write at most online dating sites. This is where you "tell the ladies" what you're looking for. The formula here is simple. TELL THEM WHAT YOU'RE LOOKING FOR 🙂 Yup, it's that simple. You don't have to worry about being super creative here or anything like that. Be honest, and say what you're looking for.
Men, here is one rule, though. Don't get into the physical characteristics that you're looking for. Even if you have a type you're looking for, leave it off here. It will make you look shallow and scare off a lot of the women that might normally be interested. Let's look at a couple of examples.
Example 1:
I'm looking for a woman who complements my life. I'm in a great spot with my career right now, and I'd love to find a woman to share that with. If you're a woman who likes to laugh, have fun, and is genuinely a happy person, we might get along great.
Example 2:
Ideally, I'm looking for a woman who has her life together. I've grown up out of my "party" days and am looking for someone to settle down and eventually start a family with. I'm in no rush to get there, but I'd like to date someone who that is at least in the back of their mind somewhere down the road.
Dating Profile Examples for Women
Men, it's your time to get out of the way. Scroll to the next section and leave the ladies alone. Ladies, what we'd like to do is walk you through a few examples of some of the more important sections of your online dating profiles that you will be writing. Remember, these examples are only examples. You should NOT take these word for word. Your profile needs to be YOUR profile with information about you.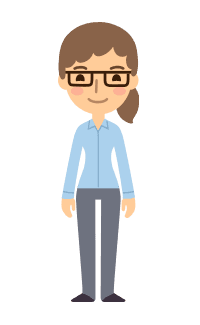 Here are a few general ideas for you for writing your dating profile.
Don't spend the whole time bashing men or men who have wronged you. Don't mention it at all. It will scare men away.
Don't be too forward about your plans to get married and make babies. It will scare men away.
Remember that you're not writing your profile for the approval of other women.
About Me Section Examples
This is hands-down the most important section of your dating profile. The About Me section is your time to introduce yourself to other singles and hopefully get them interested enough to send you a message or respond to your message. If there is one area of your dating profile you're going to spend some extra time writing, let it be this one. Let's take a look at some examples.
Example 1:
Hi! I'm Erica. I'm a server who loves life and loves to have a good time. I've been in the city my entire life and don't see myself leaving anytime soon. I love to go to the movies, drink wine with my girlfriends, volunteer, and go to church. I'm looking to meet a guy who is as excited about getting out of bed in the morning as I am. If that's you, send me a message and let's chat.
Example 2:
I'm Angie, nice to meet you fellow singles. I work as an account executive for a local hotel where I've been for the last five years. I love my job and couldn't imagine doing anything else. I've only been in the city for five years, and as you might guess, I moved here for the job. For fun, I love going to the lake and running. If you're a funny guy who likes to get outdoors, we should meet.
We told this to the men earlier, but we're going to share it here too. Here's the formula for a perfect About Me section. Follow this, and you'll have no problems coming up with something interesting to say about yourself.
Introduce yourself > Tell what you do and where you're from > Tell what you like to do > Mention what you're looking for
"What I'm Looking For" Section Examples
The other major section that you'll be writing at most online dating sites is the "What I'm Looking For" section where you talk about your ideal match. The absolute best advice we can give you here is, to be honest, and upfront about what you are looking for. Whatever you do, DON'T talk about what you want by talking about what you don't want.
For some reason, women dating online have an issue with doing this. "I don't want a man who's going to run around on me," is not something that inspires a man to message you. Speak positively about what you want and make sure not to be TOO forward about your long-term goals.
Example 1:
My ideal man is a strong-willed, Christian man who lives a faith-based life. If God is not what is most important to you, we probably won't get along. Eventually, I'd like to get married and start a family, but I'm in no rush to get there.
Example 2:
I'm looking for a man who loves to get dirty. The outdoors is where I spend most of my time, and if you're scared to play in the mud, we aren't going to get along. I love to laugh and would love a man with a sense of humor. If this sounds like you, shoot me a message.
The Final Word
Hopefully, you're now an expert on how to write the perfect online dating profile! We've done our best to walk you through everything you need to know. Remember, it is YOUR profile, and as long as it showcases who you are in the right light, you have nothing to worry about.
If it sounds awkward to you, that's ok. Any time that you write about yourself, it's going to seem that way. It's a lot like hearing your own voice on a recording; it just sounds strange even though it's your normal, everyday voice.
One last thing…if you haven't found an online dating site yet, or you want to know where your best chances of finding that special someone is, click the links below and check out our favorite sites. Having a great profile is only one piece of the puzzle. It does you no good if you're at a junky site without a lot of quality singles to read your awesome profile.
---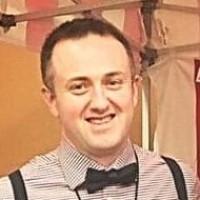 Written By: Jason Lee
Jason Lee is a data analyst with a passion for studying online dating, relationships, personal growth, healthcare, and finance. In 2008, Jason earned a Bachelors of Science from the University of Florida, where he studied business and finance and taught interpersonal communication.
His work has been featured in the likes of The USA Today, MSN, The Motley Fool, Net Health, and The Simple Dollar. As a business owner, relationship strategist, dating coach, and officer in the U.S. military, Jason enjoys sharing his unique knowledge base with the rest of the world.