The idea of meeting women is exciting! The chance to meet a beautiful, smart, and engaging woman to spend your time with should have those butterflies flourishing in your stomach. But how do you meet women? Where are the best places to meet women?
Whether you're brand new to meeting women or you've exhausted everywhere you can think of, you've come to the right spot. In this guide, we'll share our list of where to meet women, the pros of each option, and give you some suggestions to have better success.
1. Online Dating Sites – Best for Meeting Women Right Now
You can call us biased, but it's hard to ignore just how awesome online dating sites are for meeting women. These pieces of technology take the difficulties of meeting quality women in your area who meet the criteria you're looking for and put them to rest.
And the best part? You can start searching for and connecting with real women right now. The best dating apps give you instant access to thousands of women in your area that are looking for the same thing as you.
Here are some of our favorite online dating apps with some free trial accounts to get you started.
Pros
Get connected with real women instantly
Thousands of options you can sort through to meet your needs
Easier to start a conversation online than in person
2. Volunteering – Best for Meeting High-Quality Women
Knocking out two birds with one stone is always a win. And if you can do good for society while also meeting women, that's a big win. One of the best places to meet quality single women is by volunteering. Giving back to your community not only is good on its own, but it shows that you're a caring person who has more substance than the typical guys she's used to meeting.
Should you go into volunteering with the sole purpose of meeting women? No. You need to be interested in helping as well, or it's just a fake gesture that isn't going to do you much good. But if you're looking to give back and would like to possibly meet a special lady in the process? Give volunteering a try.
Pros
Give back to your community at the same time
Meet higher quality single women
Makes it easy to interact and start a conversation
3. Community Meetups – Best to Meet Women With Similar Interests
Meetup communities are hosted online or on social media in just about every city in the world. And the cool part about these groups is they are always based around a particular interest. This means that any woman you meet through one of these groups is already going to share some of the same interests as you.
What are some of the best meetup groups to meet women at? Well, the right answer is ones that match your interest. But in case you're wondering, these are the ones that generally have the most single women who may be looking to mingle.
Wine meetups
Hiking meetups
Fitness meetups
Boardgame-night meetups
Pros
Meet women who already share a common interest
Great for sparking up conversations easier
Can also make great friends
4. The Bar – Best for Classic Strategies
The chances are high that the reason you're here is that you're tired of trying to meet women at the bar. Whether it's a lack of quality, a lack of success, or just time for a change—we get it. That being said, a list of where to meet women wouldn't be complete without listing bars as an option. If you're absolutely brand new to dating and meeting women, this might be an avenue you haven't explored yet.
Pros
Can be a fun time with friends as well
Hard to get physically cat-fished
Bigger cities have multiple bar scenes to try
5. Church – Best for Faith-Focused Relationships
For some reason, people forget that not everyone at church is already married with 10 kids. If you're single and you're a person of faith, why not take a look at what your church has to offer? This is an especially good idea if your faith is something important in a partner. Dating someone non-religious when you are can cause a lot of problems, especially further down the line.
Make sure you check out our blog on how to meet someone to date at church if this is something of interest to you!
Pros
Best for finding faith-based relationships
Already share common ground with the women you meet
May be able to get an introduction from a friend who knows them
6. The Park – Best for Meeting Outdoorsy Women
If you haven't been to the park lately, you might be surprised to know that this is a great place to meet women. Yes, you are going to have to have a bit more courage to strike up a conversation, but it's still a good opportunity. Also, keep in mind that not every woman at the park by herself is single. You'll have to gauge how the conversation is going and expect to run into some women you are taken.
If you have a dog, a dog park is a great option, because animals help to break the ice and start the conversation. Fido can be your best wingman 🙂
Pros
Parks are relaxing and stress-free environments (great for better results)
Especially good options in great-weather cities
Odds are higher to find fit and in-shape women (if that matters to you)
7. Coffee Shops – Best for Meeting a Wide Variety of Women
Okay, so you've probably seen a ton of men meeting women at coffee shops in romantic comedies. But believe it or not, Hollywood actually has this one right! Coffee shops should be on any list of where to meet women.
Again, this will take some courage to start up the conversation, but it's not that hard once you get the hang of it. Just be careful not to be the guy who goes to the same coffee shop every single day trying to meet women. It may do more harm than good.
Here are a few easy ways to strike up a conversation at a coffee shop:
Ask what they ordered if it's something unique
Ask about what they're reading if they have a book
Ask them to watch your computer or stuff when you go to the bathroom. When you get back and thank them, it's a great segue into conversation.
Ask them about something on their shirt, bag, or anything else they have with them. Don't be creepy, though. Keep it very generalized.
Bring a dog. Fido, again, can be your best wingman because the women will come up to you. Just check the rules of the coffee shop first.
Pros
Opportunities to meet women all day long
Most women love coffee!
Easy opportunities to strike up conversations
8. Classes – Best for Intellectual Women
Whether you're in school or not, you can utilize classes to meet women. If you're in college, use the classes you're already attending! If you're not in school, look into community classes offered around town. Cooking classes are great places to meet women and learn some valuable dating skills. Women tend to love men who can cook 🙂
Pros
Increase your skills while meeting women
Easy to strike up conversations
Opportunities for free or low-cost classes are high
9. Parties and Social Gatherings – Best for Meeting Women Through Introductions
Growing the size of your social circle is a great way to get a leg up on meeting women. Why? The more people you know, the more women they know that they could introduce you to. Also, it means the more outings and parties you'll get invited to where you have more chances to run into women. And to top it all off, if you see someone you like, you can ask another friend in the group for a backstory or for an introduction!
Pros
Great for increasing your chances of meeting women
Can easily get backstories or introductions from friends
Social proof just from being in the group already
---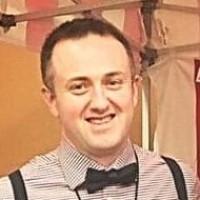 Written By: Jason Lee
Jason Lee is a data analyst with a passion for studying online dating, relationships, personal growth, healthcare, and finance. In 2008, Jason earned a Bachelors of Science from the University of Florida, where he studied business and finance and taught interpersonal communication.
His work has been featured in the likes of The USA Today, MSN, NBC, FOX, The Motley Fool, Net Health, and The Simple Dollar. As a business owner, relationship strategist, dating coach, and US Army Veteran, Jason enjoys sharing his unique knowledge base with the rest of the world.
Jason has worked in the online dating industry for over 10 years and has personally reviewed over 200 different dating apps and dating websites and continues to be a leading voice in the relationship and dating community, both online and in person.