Nashville, or Nash-Vegas as some people call it, is one of the coolest cities on the planet. The true home to country music, amazing honkytonks, and a nightlife scene that could make your head spin (if you let it). But with all of this amazingness, finding someone special to cozy up with can be tough.
Because of this, we feel it's important to share one of the best ways Nashville singles are connecting and finding people—dating apps. Long gone are the days when dating online was considered weird or unpopular. Today, millions of singles across the country (and in Nashville) are using technology to make real in-person connections.
So, without further ado, let's talk about the best dating apps in Nashville. While you will find longer lists of options online, we wanted to narrow it down to the three dating apps that we know are truly the best show in town.
Best Dating Apps in Nashville
Zoosk – Best Nashville Dating App for Locals and Tourists
Higher Bond – Best for Single Christians in Nashville
eHarmony – Best Nashville Dating App for Committed Relationships
1. Zoosk – Best Nashville Dating App for Locals and Tourists
Alright, so we said this guide was only going to be for Nashville locals, but we did want to include an option that bridges the gap between locals and tourists (just in case that's what you're interested in). If you only want serious relationships with Nashville locals, skip down to the other options on this list.
Zoosk, on the other hand, is a dating app that takes a bit more of a casual approach to dating. Users can find people who are just looking for casual dating, serious dating, or anything and everything in between just by selecting that as an option. One thing we also like is that the Zoosk dating app only takes a few minutes to get signed up and start looking at matches.
What this means is that you can use Zoosk to find local singles, or you can use it to meet people who might be in town for a much shorter time frame. You will have filters that help to sort through this, but no matter what you will see a mix, especially in a tourist town as big as Nashville.
Here's our take. There are 30 million plus people on Zoosk. At the very least, create a free account, search for the matches in the area, and if you like what you see—consider upgrading. If it doesn't match what you were looking for, delete the account and try another Nashville dating app option from the list.
2. Higher Bond – Best for Single Christians in Nashville

81% of the state of Tennessee is Christian with a whopping 73% of the state identifying as some form of Protestant. While the data specifically for Nashville doesn't exist, there are over 700 churches in the city—so we'd imagine that trend holds true!
This means there's a big need for a dating app servicing Christian singles in the Nashville area. For us, that is Higher Bond. A relatively newer app (so the user base is small), Higher Bond is aimed at Christians who take their faith a bit more seriously. If your faith is something casual that really isn't important to you, Higher Bond won't be a good fit. But if you're looking for a Christian man or Christian woman in Nashville, you have got to try Higher Bond.
3. eHarmony – Best Nashville Dating App for Committed Relationships
Nashville sees over 14 million tourists and visitors every year! And while that's amazing for the economy, it has a tendency to flood dating apps with people who are "just looking for a tour guide" or someone to spend the weekend (and only the weekend) with. If that's what you're into, we already gave you an option (Zoosk) to satisfy that craving. But what if you're tired of meeting tourists and you want a lasting and meaningful relationship in Nashville?
eHarmony. Your answer is eHarmony. Unlike most newer apps, eHarmony doesn't work off of proximity and it's not easy to just change your location to where you are for the weekend. This means that the eHarmony dating app is going to show you more Nashville locals and far fewer tourists (maybe none) when you're looking at your matches.
It's so important to state that eHarmony won't work as a casual Nashville dating app (like not at all). But if you want serious, you want commitment, and you want a real relationship—go with eHarmony.
---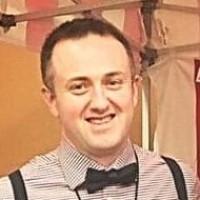 Written By: Jason Lee
Jason Lee is a data analyst with a passion for studying online dating, relationships, personal growth, healthcare, and finance. In 2008, Jason earned a Bachelors of Science from the University of Florida, where he studied business and finance and taught interpersonal communication.
His work has been featured in the likes of The USA Today, MSN, NBC, FOX, The Motley Fool, Net Health, and The Simple Dollar. As a business owner, relationship strategist, dating coach, and US Army Veteran, Jason enjoys sharing his unique knowledge base with the rest of the world.
Jason has worked in the online dating industry for over 10 years and has personally reviewed over 200 different dating apps and dating websites and continues to be a leading voice in the relationship and dating community, both online and in person.
---