It should be easy to find someone to be sweet on in the state that literally founded Hershey's chocolate, right? Well, it can be—if you know where to look. Today, we're going to take you on a tour of the best Pennsylvania dating apps specifically catering to singles in the Keystone State.
If you're ready, buckle up, grab a cheesesteak, and let's start down the road to love. And don't worry, this road to love is a lot better maintained than pretty much every road in Pennsylvania.
1. eharmony – Top Pennsylvania Dating App
About half the state of Pennsylvania is currently married, which means the other half is still looking for their better half. And with over 80,000 people getting married annually on average, it's clear that some people are having success—but not everyone. If you're looking for love, looking for something committed, or looking for something that could eventually turn into marriage, you're looking for eharmony.
eharmony is hands-down the leader in serious relationships across the entire country, but also in Pennsylvania. Features include an in-depth matching questionnaire, multiple forms of account verification, the ability to search for singles in PA but also surrounding states, and rich and robust profiles with high-quality pictures.
The only major drawback to this dating app is that it's laser-focused on serious relationships. If that doesn't sound like a con, then it's going to be a major pro for you. If you're looking for something less committed, it probably warrants choosing a different Pennsylvania dating app from the list.
2. Elite Singles – Penn. Dating App for Professionals
Most states in the nation have one major city filled with professionals. In Pennsylvania, though, you have several like Philadelphia, Pittsburgh, and even Allentown. What this means is a lot of areas filled with professional singles in a lot of different industries looking for love. The perfect Pennsylvania dating app for this? Elite Singles.
Elite Singles is geared toward educated singles who typically excel in areas of higher education, business, or life in general. So, if that sounds like you and you want to date someone similar, Elite Singles is the PA dating app for you. Top features include a matching questionnaire and algorithm (not as in-depth as eharmony), a userbase filled with smart and successful singles, and great filters to find exactly what you want.
If you live in the bigger cities of PA, Elite Singles is a homerun. If you live in the outskirts or the more rural areas, you may find fewer matches or have to travel further to meet someone.
Overall, though, Elite Singles is a great Pennsylvania dating app, primarily for professionals.
3. SilverSingles – Dating App for Pennsylvania Seniors

The median age in Pennsylvania is just under 41 years old, which is several years higher than the national average. And with the state landing at the top of several lists of the best places to retire, there are a lot of people starting over or celebrating living the best years of their lives. For senior singles living in PA, the best Pennsylvania dating app is going to be SilverSingles.
For starters, the app is technologically friendly meaning you don't need to know everything about computers or phones to get started. Second, the site is 100% geared toward seniors, which means you won't have to wade through droves of younger singles or people who don't understand you. There's a reason SilverSingles is atop our list of the best senior dating site options.
4. Zoosk – Best Pennsylvania Dating App with 35 Million Users
Did you know over 3 million people in Pennsylvania live in rural areas? That's nearly 20% of the population, which means there are quite a few of you that are not only struggling to find the right guy or gal—you're just struggling to find anyone to date! And since we don't believe in settling under any circumstances, we wanted to provide a Pennsylvania dating app option with so many members that it works for those who live in the bigger cities as well as those that live in the more rural parts of the state.
That dating app is Zoosk. What's neat about this site (covered in our full Zoosk review) is that it's a little bit of something for everyone, but without spreading itself too thin. They have options for serious and casual dating, options for young and older singles, and they have over 35 million members which means more uniqueness than you can handle!
All jokes aside, if you do get overwhelmed easily with "too many options", you might not like the approach Zoosk takes as they give you the "keys to the kingdom" on day one. But if you are good with moderation and want to see all your potential matches right away, give Zoosk a shot because plenty of Pennsylvania singles are ready to meet.
5. Higher Bond – Dating App for Pennsylvania Christians

Many reports state that there are upwards of 15,000 churches in Pennsylvania (though we think those estimations may be low). And regardless of the number of churches in the state, it's clear that there's a need for a Christian dating app for Pennsylvania singles looking for a faith partner.
Enter Higher Bond. As a newer app to the scene (launched in 2022), Higher Bond is growing rapidly and showing no signs of slowing down. With features like a faith-based matching system, a plethora of safety and security checks, and a true faith-first approach to dating, the rapid growth is expected.
For those who aren't Christian or their faith plays a smaller role in their life, it won't be a great fit. But for Christian singles in PA who truly want someone who wants to seek God together—it's a win.
---
Why These Are Truly the Best PA Dating App Options
Why these five? Great question. Here are some of the more important factors our team weighed when testing, racking, and stacking the leading options.
Designed for cities of all sizes. – As we mentioned, nearly 20% of PA lives in rural areas and the other 80% in suburbs or major cities. When picking out Pennsylvania dating apps, we chose options that don't neglect either of these groups. The only exception to that might be Elite Singles which really is only a viable option in the bigger cities. The other four apps should work great anywhere in the state.
Interstate and Canada options. – Since Pennsylvania borders six different states (and is a short cut through New York to Canada), we wanted options that let you date across state lines. By setting your distance filters higher to your desired range, these PA apps let you see people in a full radius around you. That way for example, if you live in north Pennsylvania and there is someone amazing for you in Binghamton, NY, you'll still see them! And for Canada, eharmony really is the best option there as you can easily open up Canadian options without needing to create a different account. It's possible with some of the other options, but nowhere near as easy.
Top of the Line Safety Options. – While PA only ranked 23rd worst for romance scams, people in the state still lost over $30 million last year alone! For that reason, the best Pennsylvania dating apps need to be going above and beyond to keep you safe. The options selected do just that.
What is Dating in Pennsylvania Like?
Erie, PA has the highest interest in online dating over the past 12 months and the past 5 years.
Pittsburgh scored an impressive 3rd place finish in a recent data study on the best and worst cities for singles in America.
Philadelphia, on the other hand, came in at an unimpressive 83rd (out of 90 cities studied)
Over half of the men in the state of PA are unmarried (51%); for the women, it's 49%.
Pittsburgh and Philly Polar Opposites as Best and Worst Cities for Singles
A recent data study on the best and worst cities for singles in America looked at the 90 biggest cities based on population. From there, the study looked at 36 different data points to determine the winners and the losers. When it comes to cities in Pennsylvania, we saw one of each. Pittsburgh walked away with the bronze medal finishing 3rd out of all the cities in the country! Philadelphia on the other hand?—finished 83rd, which was 8th from the bottom.
If you'd like to learn more about the study, we've linked it in the above paragraph. If you're in Pittsburgh, congrats! But regardless of which of these cities you live in, you still need to find what you're looking for (and it's still possible!).
Online Dating Interest by City in Pennsylvania
Leave it to us to become obsessed with the data! Yes, we're math nerds, but the information you can pull from data is always exciting and can be super useful. Ever wonder which cities in the state of PA have the most interest in online dating? We did, and we got to the bottom of it. Our expert team looked at Google Trend data, as well as search analytics to find out where people were searching the most for online dating sites and info.
The metropolitan area that came out on top over the past 12 months and the past 5 years—Erie, PA. Second place goes to Wilkes Barre-Scranton area, and rounding out the top three is Pittsburgh. These stats are consistent when you look at the past 12 months and the past 5 years, which we often to looking for shifts in trends. The full results are listed below (5 year stats).
Erie PA – (100)
Wilkes Barre-Scranton PA – (85)
Pittsburgh PA – (76)
Harrisburg-Lancaster-Lebanon-York PA – (69)
Johnstown-Altoona PA – (68)
Philadelphia PA – (54)
Youngstown OH – (9)
Buffalo NY – (1)
---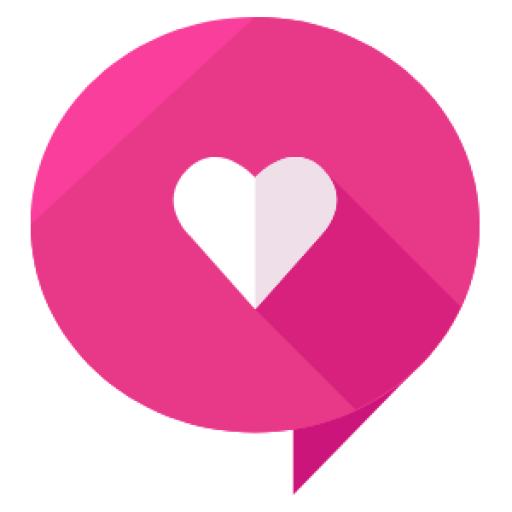 Written By: Healthy Framework Team
The Healthy Framework team has a combined 50+ years of experience in the online dating industry. Collectively, the team has reviewed over 300 dating apps and is known as one of the leaders in the relationship advice and information space. The team's work has been featured on Zoosk, Tinder, The Economist, People Magazine, Parade, Women's Health, Her Campus, Fox, and more.