With almost 12 million people in Ohio and over half of them single, finding someone special should be a breeze, right? Yea, we couldn't say it without laughing and crying at the same time either.
Dating in Ohio is hard, but we come bearing hope today. Ohio dating apps are changing the way singles meet and make real connections. Sure, it might not be something you're used to, but the popularity of these apps in all corners of the state (not just big cities like Cleveland or Columbus) can't be ignored.
If you're interested in having some better results with dating in Ohio, let us share some great resources to get you on the right path.
The Best Dating Apps in Ohio
Why We Like eHarmony the Best for Ohio Singles
Less than half of the state of Ohio is married, but it's a state where many singles are looking for real relationships that could turn into something long term. What that means is that the state needs a dating app designed to connect people with like-minded relationship goals.
That app is eHarmony. 20+ years in the business with an incredible track record of millions of success stories is just the tip of the iceberg why we like this app. The patented matching questionnaire and algorithm helps take the tough work of finding matches out of your hands and sends you curated matches.
If you're looking for a leg up in the Ohio dating scene and a real relationship is what you want, check out eHarmony now.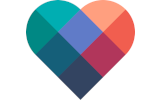 Additional Resources for Ohio Singles
Why We're Fans of These Ohio Dating Apps
Before we share some more resources for singles in our state, we wanted to talk a little bit more about why we chose these options as the best Ohio dating apps.
1. Proximity-based searching available
Ohio has a great dating scene within its borders, but it also sits next to five other states with bustling dating scenes. If a dating app only lets you search by your state or city, you're going to miss out on some options if you live close to a border. Ohio is bordered by Michigan, Pennsylvania, West Virginia, Kentucky, and Indiana.
Top dating apps let you search by proximity (distance), so you don't have to worry about missing out on someone just because they're across a city or state line. For example, if you live in east Ohio and there is someone perfect for you in Pittsburgh, aren't you going to want to at least know about them?
2. Some faith-based options included
Did you know that the state motto of Ohio is "With God, all things are possible," a quote from Matthew 19:26 of the Bible. Couple this with the fact that Ohio came in as the 17th most religious state in the nation in a recent study, and you have a place where faith may play a big role in the dating lives of a lot of singles. For that reason, we included a lot of Ohio dating apps that are faith-based or at least give you the ability to sort and filter by people who share the same belief systems as you do.
3. The apps don't allow Pittsburgh Steelers fans.
Okay, we're kidding. Yes, these dating apps will let the Bengal's and Brown's biggest rivals join, but wouldn't it be cool if they didn't? In all seriousness, these apps do give you plenty of places to showcase that you like and don't like. That way, if sports is a deal breaker, you don't have to worry about getting messages from someone who doesn't match your interests.
What is Dating in Ohio Like?
Trying to figure out what the dating scene in Ohio is really like? Well, we asked some local "veterans" from the area to give us their take on what you can expect. Not everyone will have the same experience, but this should be a good primer to get you ready
Sports matter to a lot of singles from Ohio. – Whether it's the Bengals, Reds, Buckeyes, Browns, Guardians, or any of the other Ohio sports teams, they matter to people here. Don't try and schedule dates when someone's team is playing, and be ready for someone to refuse to date you (or be a hard sell) if you're a fan of one of their bigger rivals. Sure, that may sound silly, but we're here to inform you on what you might see, not debate the merits.
You'll see a heavy presence of Air Force men and women in some cities. – There are actually three military bases in Ohio with the largest being Wright Patterson Air Force Base in Montgomery. If you live in Montgomery, Dayton, or any of the surrounding suburbs, expect to see a lot of servicemen and servicewomen on the apps.
Expect a decent number of transplants. – With an attractive cost of living and some fun amenities, Ohio tends to see quite a few transplants moving in from neighboring states (especially Michigan). You should expect to meet a lot of singles from different areas, which does mean some fun diversity in backgrounds.
Also expect a decent number of re-transplants. – Just as there are a lot of people who move to Ohio, there are a lot who move away, especially out west to places like Las Vegas and California. But with the recent changes in the economy and world events, a lot of people have moved back home to Ohio. Don't be alarmed if you meet someone who is temporarily living with their family after a move back east. We've dubbed these singles re-transplants, and there are plenty of them on the dating scene.
Dating apps are heavily used. – As you'll see in a later section of this guide, the interest in dating apps in many Ohio cities is quite high. It might be as a result of the rural nature of some of the state, or it just might be ingrained in the culture of how people like to meet. Either way, use this information to your advantage if you're looking to have success dating in Ohio.
The college dating scene is good in several areas. – There are some big college towns in the state with places like Miami of Ohio and The Ohio State. If you live in Columbus, Oxford, or any of the other towns with larger schools, expect the dating scene to be a lot younger. For example, the median age in the entire state is just under 40 years old, but the median age in Columbus (where The Ohio State is) is 33.1, a good 6 years younger. Younger singles will love this; older singles will have to work a little harder (or learn to use the age filters on dating apps).
Ohio Singles Statistics
Total Population
Population in Ohio by Gender
50.7% women in Ohio
49.3% men in Ohio
Overall Singles by Gender
52.4% of women in Ohio are single
50.2% of men in Ohio are single
Population in Ohio by Age
The median age is 39.6 years old
12.8% aged from 20-29 years old
12.9% aged from 30-39 years old
11.8% aged from 40-49 years old
12.8% aged from 50-59 years old
24.8% aged 60+ years old
% Households With Internet in OH
79.7% of households in Ohio have internet access
Source(s): Census.gov
4 Ohio Cities Make the Best Cities for Singles List – Data Study
Saying that dating in different cities in Ohio is not the same is probably an understatement. And while we think you can have success meeting someone anywhere in the state (yes, we mean that), there are some areas that may be more fruitful.
Recently, our team conducted a data study looking at the 90 biggest cities in the United States to see how they stack up for singles. Yes, this doesn't include some of the smaller cities that might be amazing, but it does let you know how the bigger areas stack up.
All four cities on the list were in the top 25 with two in the top 10 (including Cincinnati in 2nd place)! Here are the full results.
2nd – Cincinnati
7th – Columbus
13th – Cleveland
23rd – Toledo
Cities in Ohio With the Highest Interest in Online Dating
We've already said a few times that dating apps are a lot more popular in Ohio than in many other states across the country. This brings up another great question—is it the entire state or are there areas where online dating is more popular?
According to recent Google Trends data over the past five years, the city of Columbus, OH had the highest level of interest in online dating. Second and third place were a tie between Toledo and Dayton, each with about 86% of the search traffic we saw in Columbus. When we look at more recent data over the past 12 months, the top four remain the same. However, the volume in Toledo jumps up to 94% of what we see in Columbus. Also, over the past 12 months Cincinnati leap frogs Youngstown.
Why is Columbus number one? Well, one reason could be just because of the size of the population (most populous city in the state). However, it could also be that the median age in the city is six years younger than the rest of the state and dating apps tend to be more popular with younger singles.
Here's the full list of results:
Columbus OH – (100)
Toledo OH – (86)
Dayton OH – (86)
Cleveland-Akron (Canton) OH – (84)
Youngstown OH – (76)
Cincinnati OH – (69)
Charleston-Huntington WV – (7)
Ft. Wayne IN – (3)
Zanesville OH
Wheeling WV-Steubenville OH
Ohio Dating Apps FAQ
What is the best dating app for Ohio singles?
The best Ohio dating app is eHarmony, mainly because a large portion of the singles in the state are looking for committed relationships, which is what eHarmony specializes in. And while eHarmony is not a religious dating app, there are quite a few faith-focused singles on the app
Can I meet singles in person in Ohio?
Of course! Just because dating apps are popular in the state doesn't mean the more traditional in-person ways of meeting people go out the window. In fact, we think that the two can work in tandem quite well to give you the best chances. You can still meet people through friends, through family, at work, at bars, at events, at school, etc. The list is endless!
What's the hardest part about dating in Ohio?
For most people, the hardest part about dating is starting. It's easy to try and blame the state or blame other things for the challenging time. However, it's often hard because we don't take the initiative to get started to put in the effort needed to see results. Sure, you could blame the seasonal weather, the people moving in and out, and maybe the ruralness of some areas, but there are always ways to work through those things.
---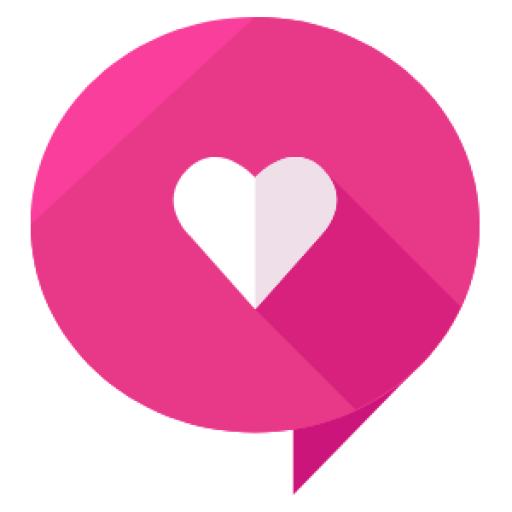 Written By: Healthy Framework Team
The Healthy Framework team has a combined 50+ years of experience in the online dating industry. Collectively, the team has reviewed over 300 dating apps and is known as one of the leaders in the relationship advice and information space. The team's work has been featured on Zoosk, Tinder, The Economist, People Magazine, Parade, Women's Health, Her Campus, Fox, and more.