Finding love in the Big Apple or in upstate New York does not have to be as hard as it might seem like it is. If you know where New York singles hang out, how to find them, and how to get in touch (the easy way), dating in New York can actually be fun.
Great news! We're here to help. In this New York singles guide, we're going to look at a lot of helpful information, share some great resources, and get you equipped with everything you need to find that special someone. Here's a taste of what we have in store to help you find New York singles:
A list of the best New York Dating Apps and Sites
A look at how NY cities rank for singles against the rest of the U.S.
Statistics and demographics about the singles population in the state
Free trial links to check out the NY dating sites that are our favorites
Tips for dating in New York (and how to actually find people)
The Best New York Dating Sites
---
How Do New York Cities Rank for Singles?
Recently, our research team did a massive data study on the best cities for singles in the USA. The team looked at the 100 largest cities in the country and broke down just how good or bad they are for singles. When it came to New York, two cities made the list—Buffalo and NYC. We've included a few of the major takeaways below. Spoiler alert—once city ranked awesome and the other found itself towards the bottom.
Buffalo, NY Ranks Top 20 (16th)
Ranked 16th overall out of the 90 largest cities in the U.S.

12th best for cost of dating category

41st best for quality of the dating pool

48th best for dating amenities
NYC Ranks 89th Best City for Singles (Next to Last)
Ranked 87th overall out of the 90 largest cities in the U.S.

90th best for cost of dating category (last place)

86th best for quality of the dating pool

28th best for dating amenities

Click here to see the best dating Apps for NYC Singles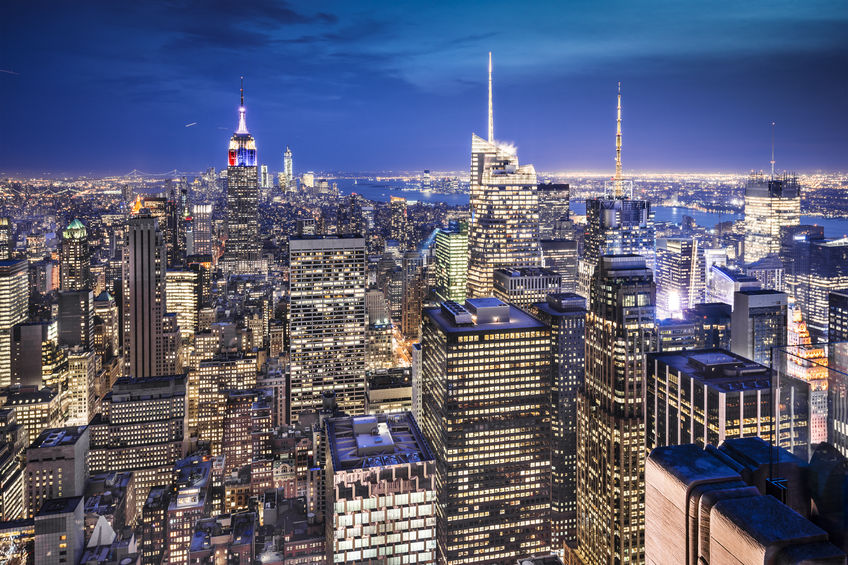 ---
What Cities in NY are Most Interested in Online Dating?
Search traffic for online dating all across the state of New York is very high. But there are certain cities where we see a lot more traffic than others. It's safe to assume that this means these cities are more interested in online dating. Does this mean the rest of New York is out of luck if they don't make the list? Absolutely not. All it means is that there are some areas where based on Google search traffic over the past 12 months, people are more interested in online dating.
Here are the results we found. The city with the highest interest level was Rochester with Albany and Syracuse only slightly behind. The numbers following the cities outlined below is the percentage of Rochester's search traffic they had over the past 12 months.
Rochester NY – (100)
Albany-Schenectady-Troy NY – (98)
Syracuse NY – (95)
Buffalo NY – (69)
New York NY – (59)
Burlington VT-Plattsburgh NY – (16)
Elmira NY
Watertown NY
Utica NY
Binghamton NY
---
New York Singles – Dating Statistics and Demographics
Total Population
Population in New York by Gender
Overall Singles by Gender
55% of women in New York are single
50% of men in New York are single
Population in New York by Age
14.2% aged from 20-29 years old
13.6% aged from 30-39 years old
12.3% aged from 40-49 years old
13.6% aged from 50-59 years old
23.0% aged 60+ years old
% Households With Internet in NY
80.9% of households in New York have internet access
Source(s): Census.gov
---
Dating Tips for New York Singles
Mix up the bars you go to. New Yorkers have a tendency to be creatures of habit when it comes to the bars, clubs, and other single hangout spots they frequent. While this probably feels comfortable, if can make the single community you interact with get stale really fast. Take a chance and mix up the places you go looking for other New York singles. A fisherman doesn't fish the same hole everyday for a reason.
Take advantage of online dating. New York (especially NYC) are fast-paced cities. This is great for your career but not so great for your dating life. Take advantage of the resources you have at your disposal. Yes, we're talking about New York dating sites. You might be surprised how efficient these options all you to connect with exactly the type of singles you're looking for.
Realize you're not just defined by your job. Again, New Yorkers are some of the most driven people on the planet (which is awesome). However, it can tempt you to think that your job and your career defines you. While it's an important part of who you are, you're more than that. When you meet other New York singles, talk about more than just your job.
Be patient and realistic. Do we hope you find the perfect person on day one? Absolutely. Is that realistic? Not really. The problem a lot of New York singles run into is that they take the same fast-paced approach to results they use in their job and apply it to dating. This is not realistic. Yes, you may get lucky on day one, but it might take a bit longer (and that needs to be okay).You're not picking out the next big stock. You're picking out someone special to share your time with.
Free Trials for New York Dating Sites
---