Hey Kansas friends! Searching for compatible love is no easy task, especially if you're doing it the old-fashioned, offline way. Thankfully for you, that's not your only option. With the help of the best Kansas dating apps, your odds of finding love just went through the roof!
If you're on the hunt for love in the Sunflower State, we've got a barn full of resources for you today. We've got a list of the best Kansas dating sites, details on the singles scene in the state, and some details on which city in the state made the list of the best cities for singles in the entire USA.
So whether you're from Topeka, Kansas City, Wichita, Dodge City, or somewhere else in middle America—we've got you covered.
The Best Dating Sites in Kansas
---
What Makes These the Best Kansas Dating Apps?
Mobile-friendly options (apps or websites)
Singles from all over the state (and surrounding states)
A track record of connecting Kansas singles together
Affordable paid membership plans
Quality technology that does the searching for you
Swipe-style features available
Important Takeaways for Kansas Singles
The gender split in the state of Kansas is even with 50% females and 50% males.
Wichita made the list of best cities for singles in the U.S. in 55th place, partly due to an incredible score in the cost of dating category.
The top 3 cities and metropolitan areas with the most search traffic over the past 12 months for online dating are (in order) Wichita-Hutchinson, Topeka, and the suburbs included in the Kansas City, MO metro area.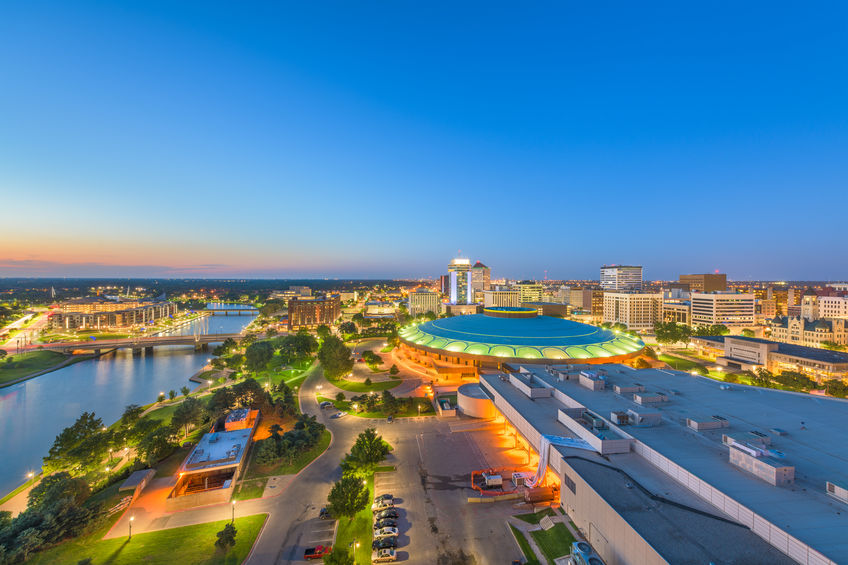 Wichita, Kansas Ranks 55th Best City for Singles in the United States
While 55th isn't necessarily something to call the news vans out about, it's still a good showing that gives us some insight into dating in the city. What was very interesting is the city was one of the highest scoring in the cost of dating category, but was also one of the lowest scoring in the dating amenities category. You can see the full study linked here to get all the good details.
Topeka and Wichita Top the Charts for Internet Searches for Online Dating
A great way to gauge the popularity of online dating within a state is by looking at search traffic. The cities where more people are searching for online dating topics are naturally the cities with the most interest. And while this doesn't mean you can't find love in other cities, it's nice to see where the hot areas are with the most traffic.
Below, you'll see the results for the top areas in the state with the highest search traffic for online dating over the past 12 months.
Wichita-Hutchinson KS – (100)
Topeka KS – (100)
Kansas City MO – (29)
Kansas Singles Data
Total Population
Population in Kansas by Gender
50% women in Kansas
50% men in Kansas
Overall Singles by Gender
47% of women in Kansas are single
46% of men in Kansas are single
Population in Kansas by Age
14% aged from 20-29 years old
13% aged from 30-39 years old
12% aged from 40-49 years old
12% aged from 50-59 years old
22% aged 60+ years old
% Households With Internet in KS
79.6% of households in Kansas have internet access
Source(s): Census.gov