Are you from Iowa and looking for friends, love, or even casual dating? Well, as a resident of the Hawkeye State on a search for love—you're not alone! Believe it or not, over 52% of men and women in the state are single (unmarried). Compared with the rest of the country, it means you've got a lot of options for finding that special someone.
So, what's the best way to connect with other Iowa singles? The answer you might not have suspected are Iowa dating sites. Yes, the internet—the same place that brought us cat videos and productivity-killing memes can also connect you with the love of your life.
In this guide, we're going to look at the best Iowa dating sites, some great data about Iowa singles, and load you up with resources to absolutely crush the IA dating market and find exactly what you're looking for.
Whether you're in Des Moines, Sioux City, Davenport, Cedar Rapids, or somewhere in between—you're going to like what we have for you here today.
The Best Dating Sites in Iowa
---
Key Takeaways for Singles from Iowa
The ratio of men to women in the state of Iowa is nearly equal at 50% to 50%.
Davenport had the most search traffic for online dating sites over the past year.
48% of women in the state are single (unmarried).
All of the dating apps we've listed in this guide come with some form of free trial that can help you find the right fit.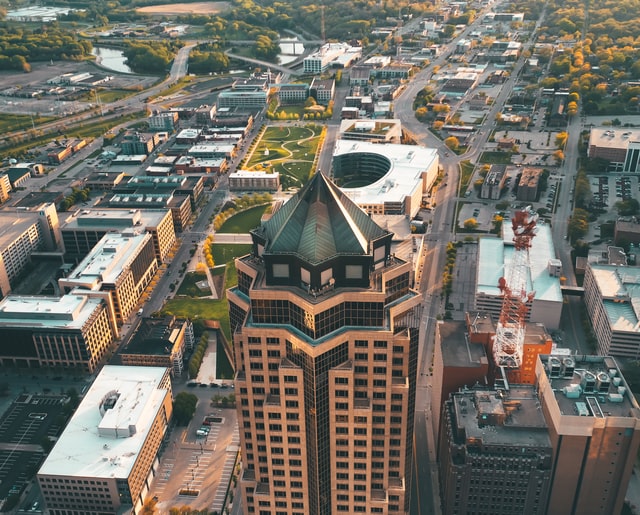 Cities in Iowa With the Highest Interest in Online Dating
Davenport, IA made the top of our list of the cities in the state showing the most interested in online dating. The way we found this data was by looking at Google search traffic and trends over the past 12 months in the state. Davenport was the city with the most search traffic for online dating topics. The Cedar Rapids area came in second with 80% of the search traffic we saw in Davenport. You can see the top seven cities listed below.
Davenport IA-Rock Island-Moline IL – (100)
Cedar Rapids-Waterloo-Iowa City & Dubuque IA – (80)
Des Moines-Ames IA – (61)
Omaha NE – (5)
Ottumwa IA-Kirksville MO
Sioux City IA
Rochester MN-Mason City IA-Austin MN
---
Iowa Singles Scene – Population, Age, Singles, and Internet Access
Total Population
Population in Iowa by Gender
50% women in Iowa
50% men in Iowa
Overall Singles by Gender
48% of women in Iowa are single
47% of men in Iowa are single
Population in Iowa by Age
13% aged from 20-29 years old
13% aged from 30-39 years old
11% aged from 40-49 years old
13% aged from 50-59 years old
24% aged 60+ years old
% Households With Internet in IA
78.8% of households in Iowa have internet access
Source(s): Census.gov
---
What Makes These the Best Iowa Dating Apps?
Singles from big and little cities in IA – No matter if you're looking for someone from Waterloo, Des Moines, Council Bluff, or anywhere in the state—you're covered with these apps.
Long track records of success – While we certainly do love the latest and the greatest on the Iowa dating scene, we're complete suckers for the tried and the true. Most of these dating apps have several years (if not decades) of proven success.
Robust features – Isn't robust such a fun word? In all seriousness, these Iowa dating apps have great algorithms, search functions, sorting features, and flirting options to help make connecting with other Iowa singles easier (and more fun) than ever.
Mobile compatibility – No matter where you live in Iowa or what you do, the changes are high that you're a busy man or woman. If you can't use your dating app on the go, what's the point? Well, at least that's how we feel! All of the best dating apps in Iowa either have mobile apps or mobile-friendly websites.
Best Free Dating Sites in Iowa
Free trial accounts are available at all of these top Iowa dating sites with a quick sign up process available through desktop or mobile. A free trial account will give you access to basic functions, such as searching for other Iowa singles, creating a profile, and messaging with premium members. Give it a try today and find your true love match on one of these top sites!