Dating in Idaho can be tough. If you don't live in one of the major cities like Boise, Meridian, or Nampa, it can feel impossible to even find other Idaho singles—let alone quality ones that you're actually attracted to. And even if you do live in those cities, how do you go about connecting with people looking for the same thing as you?
Enter the internet! Idaho dating apps offer a unique way for you to match with singles all over the state. Sure, it might seem different at first, but long gone are the days where online dating is considered weird or something couples will deny using. It's now grown into a flexible option for successful people who just don't have time to troll the bars several nights a week in hopes of finding love.
And in a state like Idaho that's so spread out with only 21.2 people per square mile (over 88% is classified as rural), technology can help to bridge the distance gap for those living outside of the big cities and cut through the hustle and bustle for those who do live in bigger cities.
To get you started, here's a complete list of the best Idaho dating apps.
Best Idaho Dating Apps in 2023
1. eHarmony
While eHarmony has long gotten glowing reviews from our team, we think it's especially a good fit for singles in Idaho looking for more out of their relationships. As one of the most popular dating apps of all time, eHarmony has been serving users in Idaho since the early 2000s.
Here's why. First, eHarmony is incredibly feature rich with things like advanced account verification options, curated matchmaking, and unique icebreakers to start conversations. Second, eHarmony gets high quality members who are serious about dating by using things like targeted marketing, a more in-depth sign up process, requiring profile completing before getting access to messaging, and aggressive removal of fake or spam accounts.
And one unique feature to also mention is that if you live up in the Panhandle area of Northern Idaho and are open to dating someone who lives in Canada, you can do that with eHarmony without the need to open a new or separate Canadian account.
Here's the heart of it all. In a state like Idaho where it can feel challenging to find a real and meaningful relationship, eHarmony shines. Be aware that the app is never a good fit for anyone who just wants to have a little fun or date casually. If that's you, you're welcome to join, but you're not going to have a very good time.
If a real relationship with someone in Idaho is your goal, you'll see why eHarmony is number one on our list.
2. Higher Bond

How do we just magically know that Higher Bond is most likely a great fit for two-thirds of Idaho? Well, it's because 67% (two-thirds) of the population in the state is Christian. That means, statistically speaking, two-thirds of the singles in the state are probably also Christian. And since religion tends to be quite important in relationship decisions, a dating app like Higher Bond becomes a very logical fit.
Here's what we like about Higher Bond. It's laser-focused on Christian singles, comes with a really neat faith-driven matching algorithm, gives you guided help on sending great first messages, and has 100% of accounts and photos manually approved by the app's staff. It builds a safe and inviting environment for Christian singles to connect.
What you should be aware about before joining Higher Bond is that it's new, which means fewer users and the potential for small technical bugs. The good news is both of these are quite small issues and seem to be non-issues, but we just want to be as transparent as possible when it comes to what you can expect.
For those who are single and live in Idaho, Higher Bond should be at the top of your list of dating app options.
3. Zoosk
All of the other Idaho dating apps we've talked about so far have one thing in common—they're designed for finding serious relationships. But what happens if you're a little less serious about your relationship goals and just want to have some fun and get to know some new people? You're looking for Zoosk.
Here's the biggest pros of the Zoosk dating app and why we like it for Idaho singles. First, it has several different ways to connect including search, curated profiles, and mutual-match swiping. Second, there are over 35 million users in the state, country, and internationally. Third, it caters to six different relationship goals and allows you to filter for singles in Idaho who are looking for the exact same thing as you.
In other words, it's flexible, is loaded with users, and has features to help you find exactly what you're looking for.
The one thing to be aware of with Zoosk, especially in a state like Idaho that often moves at a slower pace (except for Boise nightlife as of late), is that it can quickly become overwhelming. With such an abundance of matches, different features, and enough to keep you busy for hours on end—it can be a lot. But as long as you're able to keep yourself from spending too much time on Zoosk, you're going to love it.
4. SilverSingles

It probably surprises none of you that Idaho has ranked as one of the best places to retire in the country. This is probably one of the reasons that 1 in 3 people who live in the state are 50 years of age or older. With such an abundance of seasoned singles living out their best years, a dating app like SilverSingles becomes a perfect fit to meet the romantic needs of this growing population.
Here are a few things we like about SilverSingles. One—it allows you to meet people for casual dating, friendship, serious connections, or even for activity partners. In the later years of life, many people see changes in the types of relationships they're looking for and SilverSingles is here to accommodate. Two—SilverSingles memberships are affordable starting at around $19 per month with options ranging from 3 months to a full year.
One thing we'd like to maybe see changed is for SilverSingles to only be open to those over the age of 50. While their marketing says that's what they do, we noticed singles under this age on the app. In a rural place like Idaho, maybe that's great, especially if you're in your early 50s, but we think if the app wants to promote as senior only, it should be senior only.
This is just us nitpicking to find something wrong, so don't let that deter you from trying SilverSingles. The app is hands-down the leading app option for senior singles in Idaho.
Additional Resources
Why Our Team Loves These Idaho Dating Apps
Singles From Within the State
This may seem like a no-brainer (and it kind of is), but it's an important one. Unless you're someone looking to date internationally, you're going to want a dating app that has singles who live within the state of Idaho. While there aren't Idaho-only dating apps out there, there are sites and options that tend to have higher user counts in the state. Based off of our research, we've included those options in our recommendations list.
The Ability to Support Searching Outside State Lines
Idaho is a unique state because it's bordered by an impressive six other states—Washington, Oregon, Nevada, Utah, Wyoming, and Montana. If you live in say, Boise or Nampa, are you not going to date someone amazing just because they live in Ontario, Oregon? That's just one example, but hopefully you see our point. If you live close to the state borders, you should be using a dating app that supports you dating singles across state lines.
The way they do this is two-fold—they offer service to singles in the neighboring states and they also give you the ability to search by mileage between your matches and not just the city or state name of where you live. So, you just have to set your mile range to how far you're willing to meet someone and that's it! You'll see singles within that radius regardless of what state they live in.
The Ability to Support Searching Into Canada
If you happen to live in Northern Idaho (in the panhandle) and are open to dating someone who lives even further north, there's no need for you to jump on a Canadian dating app. But if you do want the ability to date someone from there, several of the apps listed on our list give you that option. For example, eHarmony easily lets you select Canada and even the province of British Columbia (the one directly north) along with singles from the US.
Mobile-Friendly Features
While there is a bustling and growing tech scene in some of the bigger cities (mainly Boise), the rest of the state is pretty spread out. And even though some people work desk-type jobs, they like to get out and enjoy the big sky country as much as possible—but we don't need to tell you that.
What we do need to tell you, though, is that the best dating sites for Idaho singles are ready to support this on-the-go lifestyle. They come with downloadable dedicated apps for your phone or mobile-responsive websites that work from a browser on your phone or mobile device. In other words, you aren't going to miss anything date-wise while you're out there enjoying the beautiful state you live in.
Boise Ranks 6th Best City in the Country for Singles
We've got some great news for you if you live in Boise or in a town close to the city. Why? Because Boise recently made the top 10 on a list of best cities in the U.S. for singles. In fact, not only did the city make the top 10, but it came in at 6th. One of the main reasons the city scored so high was the cost of dating being low.
Keep reading below to learn a bit more about what dating in Boise is like and what we learned from this study.
Dating in Boise
Boise may not be a city that immediately pops into your mind when you think of fun and adventure, but if you look a little deeper – you will realize just how underappreciated this great city really is. Not only is it a beautiful blend of urban and outdoor living, but the community is kind, intelligent, and innovative. Plus, as we just learned, it is one of the absolute best cities in the US for singles.
The only problem with dating in Boise is that singles often have busy, career-focused lives that can leave them little time for finding love. Boise was actually named one of the top cities for technology talent growth in 2021 and many have called it the next Austin or Seattle because of the growth in the tech industry. While this is amazing and exciting stuff, it does create the aforementioned issues with the dating scene.
Thankfully, that's where dating apps come in. Dating apps are the best way to make finding love something you can do on your own schedule, plus, the apps we've picked out have all the best features to ensure you are being matched with truly compatible singles. And since everyone is going to be so tech savvy, it would make sense that Boise singles would be comfortable turning to tech to help their love life.
Where is Online Dating the Most Popular in Idaho?
Ready for some really surprising data? Okay, it's not going to be that surprising, but that doesn't mean that it isn't still interesting and insightful.
According to recent Google Trends data from the past 12 months, Boise has the highest levels of search traffic for online dating topics in the state. Based on where the population in the state is concentrated, this really doesn't come as much of a surprise. The other area where we saw a higher prevalence of online dating search traffic was the western part of the state near Spokane. The smaller cities that are technically included in the Spokane, WA metropolitan area had about one fourth of the search traffic as we saw in Boise.
Boise ID – (100)
Spokane WA – (25)
Idaho Singles Dating Statistics
Ever wonder what the demographics of the state and the single's scene really looks like? This information can be really important especially if you're feeling like the odds are against you and want to see if that's really the case. Here are the biggest takeaways followed by some of the raw data.
The population in Idaho is less than 2 million (38th in the nation), which does mean you can expect a smaller pool of singles than you would see in a larger state like Texas or California. The good news, though, is that with six neighboring states you do have
The median age in Idaho is 36.6, which is 2 years younger than the national average. Most likely, this is due to the influx of younger tech talent into some of the bigger cities which will start to show up when you're searching for singles.
81% of people in Idaho are Caucasian/white, followed by 13% Hispanic. If you're looking for a lot of cultural diversity in the dating scene of Idaho, you're going to have to look a lot harder than in many other cities. In Boise, this increase to 83%, but we do see an increase from 1% to 3% of Asian-Americans.
The gender makeup of the state is nearly 50/50, so no real advantage to singles searching for either men or women in the state.
Total Population
Population in Idaho by Gender
49.8% women in Idaho
50.2% men in Idaho
Overall Singles by Gender
44.1% of women in Idaho are single/unmarried
43.8% of men in Idaho are single/unmarried
Population in Idaho by Age
13.3% aged from 20-29 years old
13.1% aged from 30-39 years old
11.8% aged from 40-49 years old
11.9% aged from 50-59 years old
21.8% aged 60+ years old
% Households With Internet in ID
79.7% of households in Idaho have internet access
Source(s): Census.gov
---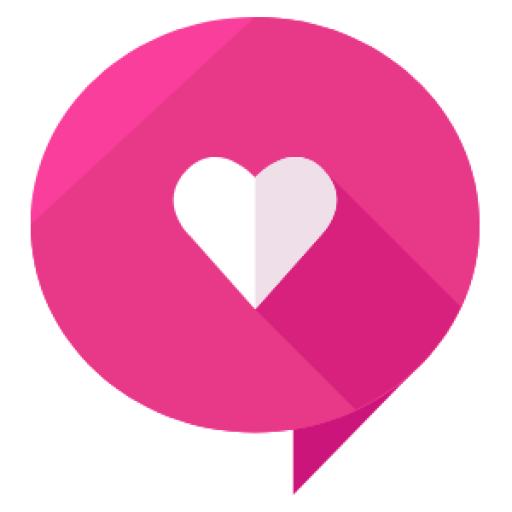 Written By: Healthy Framework Team
The Healthy Framework team has a combined 50+ years of experience in the online dating industry. Collectively, the team has reviewed over 300 dating apps and is known as one of the leaders in the relationship advice and information space. The team's work has been featured on Zoosk, Tinder, The Economist, People Magazine, Parade, Women's Health, Her Campus, Fox, and more.