As Sarasota is famously called "Circus City" (because of the city being the winter headquarters for Barnum and Bailey), it probably doesn't surprise you that the dating scene can sometimes feel like a circus. And depending on your age bracket, how often you're in town, and what you're looking for—dating may even feel more comically tough to make those lasting connections.
Here's some great news. With the help of Sarasota dating apps, we can send the clowns out the door and take center stage to finding that special someone you've been looking for. Below, you'll find out favorites for the city. We have options for seniors, younger singles, and people who may or may not value faith as an important part of the perfect mate.
Here are our top three picks for the best Sarasota dating apps this year.
1. SilverSingles – Best Senior Dating App for Sarasota Singles

As of the latest numbers, the average age of the residents of Sarasota County is 57 years old. So, it would make sense that the best Sarasota dating app is one that caters to seniors! Whether you just come down for the summers or Sarasota is your permanent residency, SilverSingles is a dating app worth checking out.
The good news is that any dating app you use in Sarasota will have mainly singles in your age bracket just based on the demographics. However, SilverSingles takes it a step further by only catering to people who are 50 and older to join. In the past, most people believed that SilverSingles even went as far as to not let anyone in under the age of 50. Unfortunately, we did recently figure out that wasn't the case (younger folks can join), but that still doesn't take away from the fact that 95%+ of the people you see on the app in Sarasota are going to be seniors.
What's also neat is that if you want to dial in your matches further than just by their age, you have filters to sort by interests, wants, or needs. With memberships starting at around $18 per month, it's an affordable way to find friends or more in Sarasota.
2. Higher Bond – Best for Christian Singles in Sarasota

Anytime you get down to the southern part of the country, one trend reigns true—the number of Christians and Christian singles is quite high. In the state of Florida, over 70% of the population identifies as Christian. For this reason, we included Higher Bond on our list. Higher Bond is a new Christian dating app built for people who value their faith as an important piece of finding a partner.
As you may expect, this isn't going to be a great option if you're looking for casual dating or if you're not Christian. But if you're a single of any age (young or old) and your Christian faith matters when picking a mate, you'll probably enjoy your time with Higher Bond.
One thing you may really like is that unlike other dating apps that suck you in to spending hours a day on them, Higher Bond is designed to be an app you check once a day for a few minutes, check your matches, send a message if you're interested, and then move on with your day. It's really all about some great life balance!
3. Zoosk – Best Sarasota Dating App for Younger Singles
Just because Sarasota is known for having a lot of older folks doesn't meant there aren't younger people who need love too. 24% of the population is aged 20-39 and another 10% is still under the age of 50. If you're younger in this city, we don't have to tell you that you need a dating app where young people are congregating.
Our go-to option in these instances is Zoosk. Not only does Zoosk have over 30 million users across all age brackets, but a large percentage of those users are in these younger age brackets. And while Zoosk is still a great option for seniors, the trendiness of the app, the availability of a swipe feature (called The Carousel), and marketing efforts targeting the younger demo make it a big win for younger folks in Sarasota and the surrounding cities.
---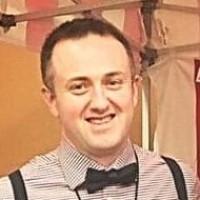 Written By: Jason Lee
Jason Lee is a data analyst with a passion for studying online dating, relationships, personal growth, healthcare, and finance. In 2008, Jason earned a Bachelors of Science from the University of Florida, where he studied business and finance and taught interpersonal communication.
His work has been featured in the likes of The USA Today, MSN, NBC, FOX, The Motley Fool, Net Health, and The Simple Dollar. As a business owner, relationship strategist, dating coach, and US Army Veteran, Jason enjoys sharing his unique knowledge base with the rest of the world.
Jason has worked in the online dating industry for over 10 years and has personally reviewed over 200 different dating apps and dating websites and continues to be a leading voice in the relationship and dating community, both online and in person.