San Francisco—once called the Paris of the west is a lover's paradise. The city is filled with some of the most creative people in the world, which has led to the growth of unique businesses, gorgeous structures, and artistic offerings unparalleled by other California cities. Add to that the large single population and you'd think that dating in the Bay area would be as easy as it gets.
Turns out that in a city so large and expensive, finding dates can feel like a pipedream. Hope is not all lost, though. San Francisco dating apps deliver creative and effective ways for you to meet likeminded men and women living in the city.
If you're ready to take the leap and give it a try (which we recommend), here are the top San Francisco dating apps that you should consider signing up for.
1. Zoosk – #1 Ranked San Fran Dating App for Locals
San Francisco (and the Bay Area as a whole) is filled with diverse cultures and people of all ages, ethnicities, faith groups, and walks of life. With such a wide spectrum of people, how do you select a San Francisco dating app that can serve this group?
Well, thankfully for us (and for you), Zoosk exists. Zoosk somehow masterfully offers high quality matchmaking to all different kinds of people of all different shapes and sizes without cheapening the experience by being spread too thinly.
There are two main ways Zoosk does this. Number one—they have a massive userbase that gives them the ability to offer quality and fitting matches to everyone. Number two—the app platforms are built with extensive filters to help you sort for exactly what you want.
The most notable drawback to Zoosk is that it does miss the mark a bit for serious relationships mainly because that's not it's main focus. You can still have luck if this is your goal, but you may be weeding through a few more casual daters than you'd like.
The bottom line is if you're someone who knows what you want or you've even been called picky by your friends (that's okay), Zoosk is probably the San Francisco dating app for you.
2. The League – Leading App for Elite Dating in San Francisco

The next San Francisco dating app on our list is actually one that was built and is currently headquartered right here in the city. We're talking about The League, and if you follow the tech world at all, you've heard of this one. The League initially rolled out in only seven cities in the US, with San Francisco being the very first for its private beta.
What is The League dating app all about? It's about elite and exclusive dating. With a waiting list, strict criteria for access, and an in-depth process for acceptance, it's hard to get into The League. However, if you get in, expect to see the who's who of the city.
If you're someone who runs with the movers and shakers of the city, you'll probably enjoy The League. It's not just doctors, lawyers, and executives making the cut, but it's also prominent influencers, artists, and creatives—which all sounds like a nice cross-section of the Bay Area. If that sort of stuff doesn't really matter to you, then The League won't be right for you.
At the very least if you're at all interested, we recommend getting on the waiting list (that's free).
3. OkCupid – Most Inclusive San Fran Dating App
You don't have to live in San Francisco for very long to know it's one of (if not, the) most inclusive city in the country. While many San Fran dating apps niche down hard and only service a unique set of people (with limitations), OkCupid went the other way. The dating app often gives you unique features to share your views on hot-button issues, as well as does anything and everything it can to be the most inclusive.
For conservative singles who would prefer to keep politics and such out of their dating life—OkCupid isn't going to be the right fit for you. But if you're all onboard the progressive train and feel that's an important part of selecting a partner, you'll love OkCupid.
4. Bumble – Best Woman-Owned Bay Area Dating App

Continuing on with the progressive theme for our list of the best San Francisco dating apps comes our next option—Bumble. Bumble is a women-owned company looking to shake up the traditional gender norms of men-first that are typical of dating and courtship. With this app, all of the first moves are left to the women. Men have to wait once a mutual match is made as they can only respond to a conversation, not start one.
One thing we really like with Bumble is their use of technology to enhance the quality of the experience (to be expected with a company built by someone with a tech background). Your profile links to your LinkedIn and your Facebook so the app can keep you hidden from your friends, coworkers, and business contacts to prevent awkwardness. There are also some unique, less-tech driven ways they deal with fake profiles, which is also awesome.
If the women-first idea sounds great to you, give Bumble a go.
---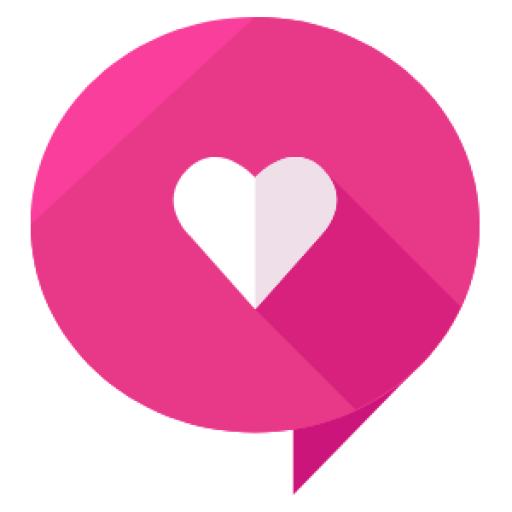 Written By: Healthy Framework Team
The Healthy Framework team has a combined 50+ years of experience in the online dating industry. Collectively, the team has reviewed over 300 dating apps and is known as one of the leaders in the relationship advice and information space. The team's work has been featured on Zoosk, Tinder, The Economist, People Magazine, Parade, Women's Health, Her Campus, Fox, and more.