The glitz and the glam of Hollywood are great, but when the sun goes down—we all want someone to snuggle up with. If you're on the hunt for quality, down to Earth singles in Los Angeles, you're in luck. I've put together a crack team of experts whose leading role is to help you find your better half in arguably the most difficult city to date in the country.
In the coming sections, I'm going to put away the movie puns and showcase the best Los Angeles dating apps you can join right now. We'll talk pros, cons, pricing, and help give you the resources you need to make the right choice.
So, without further ado—Lights…camera…okay, okay, I'll stop.
1. eHarmony – Best LA Dating App for Avoiding the Industry
Alright, there is absolutely nothing wrong with being in the industry or even with dating someone in the industry. What I'm referring to here is this. eHarmony is an LA dating app that attracts singles who work in and out of the film industry, but they don't subscribe to the "what can you do for me" mentality. These are singles who want a real relationship and are tired of the stereotype that everyone in LA wants something from you proving true.
Here's a few quick facts to know about eHarmony. The biggest pro of the app is that it attracts a higher caliber of singles who aren't looking to waste your time. The biggest drawback is that it takes a lot longer to sign up and requires you to be a bit more patient with the process. Arguably, this drawback is probably actually a positive, but I'll leave that to you to decide.
Pricing starts around $40 for a premium membership and comes with a ton of value. If you're looking for lasting, eHarmony should be your first stop.
2. Zoosk – Best Option for Casual Dating in LA
Look, I get it. Many of you just don't have the time right now to commit to something as in-depth as eHarmony but you still want to casually enjoy the company of great people (without feeling like you're jumping on some hookup app). Meet Zoosk.
Zoosk is a dating app that caters to all different levels of commitment from casual all the way to long-term dating. Simply select your relationship goals and the Zoosk app will connect you with other LA singles looking for the same thing.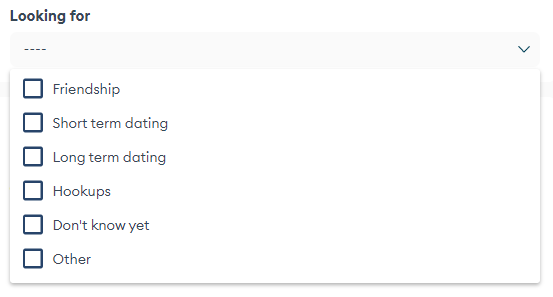 What I also like about Zoosk as an LA dating app option is there's a lot of flexibility within your profile to showcase things you're working on and what makes you unique. In a town filled with so many creatives (literally known as the creative capital of the world), this is absolutely a must-have in my book. The biggest drawback to Zoosk is that even though they offer long-term dating options, it's really not the best fit for that style of dating.
If you want serious, go with eHarmony. If you want casual, go with Zoosk.
3. The League – Best Elite LA Dating App

So, I've spent plenty of time "bashing" the people in the city who are all about their careers and getting to the next level—and frankly, that's not fair. There is nothing wrong with being on a different trajectory. There is also nothing wrong with wanting that trajectory to include dating the elite of LA society.
When you search elite LA dating apps, the first option that you usually hear about is Raya. As you'll see from our Raya review, though, it's probably too exclusive to the point where it isn't going to help you much at all. But The League, on the other hand, is still elite and exclusive, but it is accessible to more people. I've heard stats that about 15-20% of people who apply to join The League get in.
The League officially launched in LA in 2015 and has seen good growth since launching (including several celebrities).
What is waiting for you if you get accepted? Well, you're going to find a lot of the Hollywood Elite, professionals from other sectors (finance, healthcare, law, etc.), and a lot of people who are impactful in the community.
Memberships require a wait list and start at several hundred dollars, but that's to be expected of an elite Los Angeles dating app.
4. Hinge – Best Emerging Los Angeles Dating App

Okay, I put the puns away, but I had to make this accolade sound like an Academy Award because I truly can't help myself. Here's why I like Hinge for Los Angeles singles. When you create a profile on Hinge, you have a lot of creative license. It's not the standard cookie cutter profile experience with a few pictures at the top and a few basic facts about you. Instead, you can pick from tons of prompts, audio options, visual options (photo and video), and a whole lot more to build the profile that best shows off who you are.
Think of it kind of like having the freedom to create an interactive pitch deck for yourself. And yes, it is interactive where other singles can like individual parts of your profile to show you exactly what they like about you.
If you're more on the creative side of things, like a bit more freeform in your dating life, and want an app built on "authenticity, courage, and empathy", Hinge just might be what works best for you.
What Makes These the Best Los Angeles Dating Apps?
I've shared why I love each of these apps individually. But I also wanted to share a few overarching themes that went into the selection process.
LA is a city that knows quality. And because of that, you shouldn't settle for anything less than the best Los Angeles dating apps. I put our team to work to find the top apps, websites, and online communities where singles in Los Angeles are congregating. Sure, you could run out and hit the Grove or Hollywood Blvd., but has that worked yet? Give technology a chance, and you just may surprise yourself.
Industry and Non-Industry Singles
While some of you might enjoy it, none of the dating apps listed here are checking to see who is or isn't a member of SAG. That being said, these LA dating apps do a good job of giving people an opportunity to showcase who they are, what they're doing in the city, and how that plays into their search for love. This means that if you're looking for someone chasing their dreams in LA or someone that isn't connected to the industry, you're going to have options. Remember, LA has a flourishing economy outside of the TV and Film industry.
The Quantity and Quality of Singles in Los Angeles, CA Represented
In a city with just under 4 million people, there is bound to be someone special out there searching for you. The best chance you have of finding them is going to where you can find the most LA singles at one time — online dating. I test every site I recommend to make sure there are plenty of real, down to earth singles actively looking for love.
Mobile Apps
All of these dating sites have mobile friendly capabilities or fall into our high end dating app category. What that means for you is that you can search for singles in Los Angeles on the go. Whether you're on break from work, sitting on the bus, waiting for an audition, or just lounging by the pool — these dating sites have mobile apps that work on iOS (Apple), Androids, and Google phones.
Copious Photo and Text Areas to Share
LA has one of the most eclectic group of singles I've ever seen. Period. And with this great news comes an important follow up question for those in the dating pool—am I going to be able to showcase my uniqueness and see what makes everyone else awesome?
The answer is yes. These apps give you the chance to show off your good looks as well as what uniquely makes you, you. The way they do this is by giving you space to upload multiple photos, plenty of text areas where you can write about who you are and what you want, and even some with in-depth matching questionnaires to really showcase who you are.
---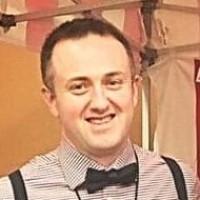 Written By: Jason Lee
Jason Lee is a data analyst with a passion for studying online dating, relationships, personal growth, healthcare, and finance. In 2008, Jason earned a Bachelors of Science from the University of Florida, where he studied business and finance and taught interpersonal communication.
His work has been featured in the likes of The USA Today, MSN, NBC, FOX, The Motley Fool, Net Health, and The Simple Dollar. As a business owner, relationship strategist, dating coach, and US Army Veteran, Jason enjoys sharing his unique knowledge base with the rest of the world.
Jason has worked in the online dating industry for over 10 years and has personally reviewed over 200 different dating apps and dating websites and continues to be a leading voice in the relationship and dating community, both online and in person.