For a lot of people, the first stop on their online dating journey is Match.com. It's a well-known online dating app that markets heavily to people from the U.S. and from around the world. But for a lot of people, Match.com comes up short with what they're looking for. Often, this revolves around wanting more features or wanting access to more people looking for a serious and committed relationship.
If that's you, rest assured knowing you're not alone. In this guide, we're going to share a few of the best Match.com alternatives out there that offer similar or better levels of service! Just because the first site you tried wasn't a winner doesn't mean that your special someone isn't out there. Trying a Match.com alternative is a great way to get back in the game, and keep on your search!
The Best Match.com Alternatives
---
eHarmony – The Top Match Alternative
The biggest battle of all time in the online dating world has always been Match.com vs. eHarmony. And the reason for this is that both dating sites offer a fairly similar, higher-level of service.
However, what a lot of people quickly realize is that Match.com focuses on both casual dating and committed dating. And if that's what you're looking for, there's nothing wrong with that. But if you're definitely looking for something a little more serious and don't want to deal with a lot of people looking for casual dating, eHarmony is the Match.com alternative you're seeking.
Additionally, eHarmony has some extra features like a more in-depth matching algorithm and video dating options that can add the new spice you're looking for.
You don't want identical to Match.com because the fact you're here shows it wasn't the right fit for you. Why not give eHarmony a try?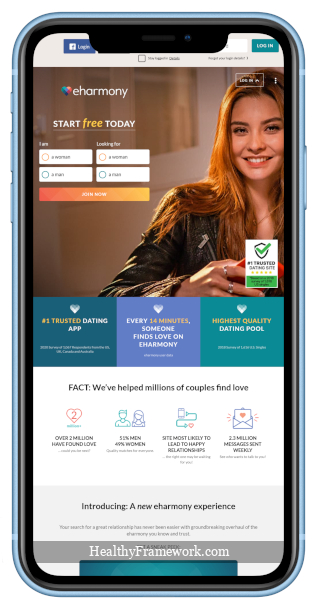 ---
Zoosk – Best Similar Match.com Alternative
Did we just say similar and alternative in the same sentence? We did! Just because something is a Match.com alternative doesn't mean that it has to be wildly different and reinvent the wheel. Match clearly has a good track record of success, but you might not be finding the right guy or gal on there you're looking for.
This is where Zoosk is a great option to try. The matching, searching, and connecting features between the two sites are quite similar. However, as you probably expect, the database of members is most likely going to be pretty dang different in your area.
If you like how Match works but you want to try your hand with a brand new group of people, give Zoosk a shot. You can always use the free trial link below to search around the site to see what it has to offer before signing up.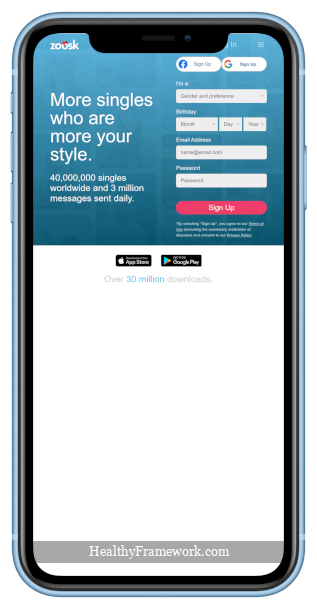 Elite Singles – Best Alternative for Young Professionals
One thing Match.com does well is market to the younger demographic. The site does do a good job of attracting young professionals who are looking for that healthy balance of career, love, and family. Thankfully, they're not the only ones that know how to get that job done. Elite Singles is one of the leading online dating apps for young professionals, business owners, entrepreneurs, and people with goals in life.
If those are things that are important to you and they're factors you want to see in a date or a mate, then Elite Singles just might be the Match alternative you're looking for. According to the site, over 80% of the singles on there have some form of above-average form of education!
If Match didn't cut it but you like the idea of dating people who care about the career and family balance, check out Elite Singles.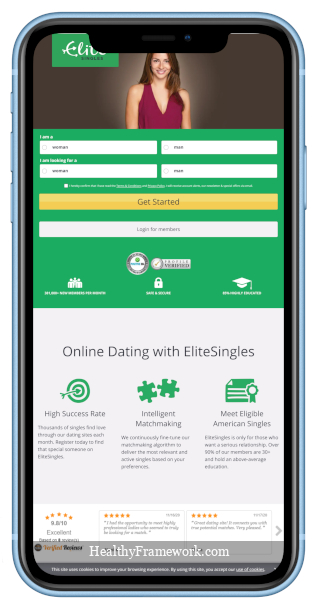 ---
Christian Mingle – Best Match.com Alternative for Christian Singles
Much like eHarmony, a lot of people assume that Match.com is a Christian dating site. Surprising to some, that's actually not the case, even though a lot of the singles on there are Christian.
If you fall into that camp (which is totally normal) and you're here looking for a Match.com alternative that has a lot of Christian singles, you should check out Christian Mingle.
The site is 100% dedicated to Christian dating and has a lot of high-quality members—15 million+ to be exact. The style of matching and dating at Christian Mingle is fairly similar to what you see at Match.com. That makes the site a great fit for people who didn't necessarily dislike Match, but just want something more faith-focused.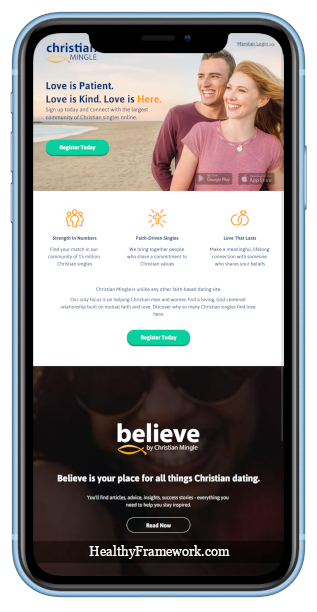 ---
The League – Best Match.com Alternative for Quality Singles
One of the newest online dating apps that really focuses on attractive quality singles is The League. As Match.com is known for having pretty good quality, it puts it in the same boat as The League. The big difference, though, is that Match.com goes more for the traditional quantity approach (tons of singles to sort through). The League goes more for quality with just a few expertly procured matches a day.
Oh, and did we mention it has a waiting list? Yes, it's different than Match.com. However, the quality of the singles you'll find makes it a viable alternative. Be aware the dating experience is going to be wildly different, so this becomes a great pick if you really just didn't like much of what Match had to offer.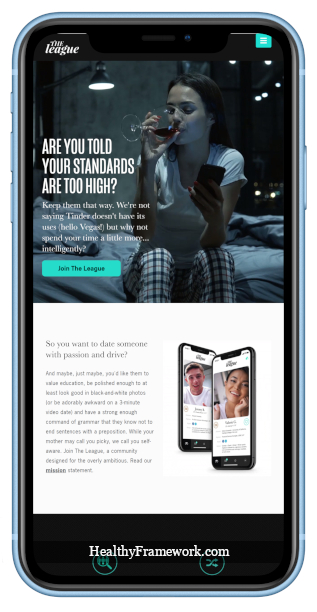 ---
Comparing These Match.com Alternative Options
Looking for something in particular? Well, we wanted to give you some additional information to help. We've even included the data on Match.com in this chart to help you compare to what you're used to (if you've been using the site).
| Site | Founded | Size | Memb. Type | Starting Price | iOS App? | Android App? |
| --- | --- | --- | --- | --- | --- | --- |
| eHarmony | 2000 | 29 million | Subscription | $35.90 | Yes | Yes |
| The League | 2014 | Not Public | Subscription | $67.00 | Yes | Yes |
| Zoosk | 2007 | 40 million | Subscription | $12.49 | Yes | Yes |
| Elite Singles | 2009 | Not Public | Subscription | $44.95 | Yes | Yes |
| Christian Mingle | 2001 | 15 million | Subscription | $12.99 | Yes | Yes |
| Match | 1995 | 10.9 million | Subscription | $18.99 | Yes | Yes |
What Makes These Great Match.com Alternatives?
High-Quality Singles
People don't join Match.com looking for riff-raff or to play games. A great alternative option has to have higher quality singles.
Different Features
Many of these Match alternatives have some of the same features that you're going to find on Match. However, many of them employ different ways to match you with other singles. Here's the thing; you don't want something identical to Match.com because if Match was perfect for you, you wouldn't be here looking for a substitute!
eHarmony – Takes a more structured approach to matching and puts a lot more weight on the algorithm and matching features.
The League – Gets you away from the "catalog" and "shopping" type feel of dating apps like Match. Instead of endless profiles to swipe through, you have just a few high-quality singles every day to look at.
Christian Mingle – 100% faith-focused. While this technically isn't a technology feature, it is an important and helpful characteristic of the site.
Similar Pricing
When it comes to the price for all of these online dating apps, they're all relatively in the same ballpark. Christian Mingle is a bit less expensive than the rest, but everything is still within the same realm. You probably already know that you get what you pay for when it comes to online dating, but that's still no reason to ever overspend. You'll find that all of these options should fit a single person with a similar budget to those at Match.com.
Will I Have Success with Sites Like Match?
A legitimate concern that people have is that if things didn't work out with dating on Match, what are the chances they're going to work on sites like Match? If you couldn't find someone special there, are you just doomed forever on anything that resembles the same setup?
Here's the truth be told answer—no, as long as you're willing to be honest with yourself. For most people, their ideal match just wasn't on Match. They weren't doing anything wrong; they just didn't find someone compatible. And if that's you, these sites like Match should get you excited! Why? Because as long as you keep doing what you're doing, you're going to find that special someone.
Think about it in terms of "real life." If your sole mate is at one bar and you're at a different bar, no matter what you do, you're not going to meet them. But if you switch to the same bar they're at, you don't have to do anything different to meet them! You just needed to change locations. This is the case for most people who are looking for sites like Match.
That being said, we do want to add one disclaimer. Make sure you take a minute to ensure you're not doing something to drive away the opposite sex. Is your profile good? Do you have great pictures of you? Are you sending good messages? All of these are things we assume we're doing well but maybe aren't.
How do you know? Well, here are a few helpful (and free) resources that should be able to help you check. We highly recommend reading these before you embark on these amazing Match.com alternatives.