Swiping dating apps can be a lot of fun for those looking for casual dating, friendships, hookups, and maybe even relationships. They're a great way to quickly see the prospects in your area and decide whether or not you're interested.
The only problem, though, is that they're pretty simple for companies to make, so the market has become saturated with a ton of options. So, how do you cut through the noise and know which swiping dating apps are the best?
That's where we come in. In this article, our expert team lays out the best and most prominent swiping dating apps for you to try. We'll look at options that are great for casual dating, as well as options that are good for casual dating. We'll also share some tips on maximizing your success and answer some frequently asked questions.
Top Swipe Dating Apps
---
How Each Swipe Dating App/Feature Works
1. eHarmony – What If Feature
The What If features allows you to swipe through quick glances at singles you might be interested in. There is one major difference, though. The eHarmony What If dating app feature is NOT targeted at casual dating; it's designed for finding serious relationships. You're given up to 30 matches a day.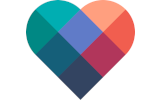 2. Christian Mingle – LookBook Feature
The LookBook feature from Christian Mingle works just like a traditional swipe-style dating app. Again, though, the target of this dating app is serious relationships for people who are Christians. Instead of swiping left or right, you click a heart or an X on the match you like. Options are generated based on your discovery preferences.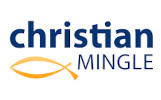 3. Zoosk – Carousel Feature
The Carousel feature of the Zoosk dating app is just like all the other swipe-style dating apps out there. However, this one shows a lot less information. All you'll see are a photo and the age of the person. You'll need to click over to the profile to see more. Zoosk is known for catering to daters looking for all types of relationships from casual to serious.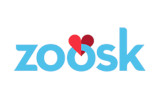 4. Tinder – Standard Feature
Probably the most well-known swipe style dating app our there is Tinder. If you're looking for a casual relationship or just a hookup, this is probably the choice for you. Additionally, Tinder matches are generated based on your location proximity.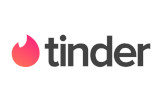 Why These Are The Best Swipe Dating Apps
Modern Features and Functionality – One of our favorite things about these swipe dating apps is how much they focus on keeping their features fresh and fun. Whether they are switching up who can swipe who first, or they are adding advanced chat options, these apps are working hard to keep up with the modern digital dating scene.
Great Mod teams and Customer Service – Swipe dating apps have been given a bad reputation as being playgrounds for jerks who want to send unsolicited nude photos and negging pick up lines. The apps on our list have wonderful mods and customer service reps that do their best to prevent these types of users from ruining their platforms.
Multiple Service Tiers – We appreciate that these swiping dating apps try to be accessible to everyone through the use of free trials/ base memberships, differently priced service tiers, and easy-to-understand pricing.
Available on Android and IOS – One of the most important features of these apps is that they are accessible by both Android and IOS users.
Top-Notch Security and Privacy Features – These swiping dating apps are better than some of those other options because they actually focus on user security and privacy. This is done through the encryption of communications, straying away from requiring social media connections, and more.
Pros and Cons of Using These Types of Apps
Pros
Easy to use
Often less expensive than more in-depth apps
Caters to casual dating (but not always)
Makes finding singles a quick process
Cons
Algorithm tends to favor more traditionally attractive singles
You might miss a quality single you'd otherwise be interested in
How To Maximize Your Success On Swipe Dating Apps
Focus On Your Profile
Dating profiles should be unique, but not obnoxious. These little glimpses into a person's personality can quickly become a meme on social media, so do your best to put a good foot forward. We recommend the advice of famous dating coach Sameera Sullivan, who says to keep your bio brief, but include at least one short quip that can lead to a conversational ice breaker.
Upload Enough Photos
You should try to upload between five and seven photos to your profile. This gives others enough information to get a general idea about your looks, personality, and lifestyle, but doesn't overwhelm them with information. Plus, too many photos can make you come off as self-absorbed.
Make Your Photos Count
Avoid filling your photo roster with bathroom selfies or childhood photos. Instead, focus on candid pictures, photos with friends, and shots that represent who you are (graduation photos, photos doing a favorite hobby, etc.).
Avoid Going on a Swiping Spree
Swipe dating app beginners often make the same mistake – they just swipe every single photo until they hit a match. This is a bad game plan for a few reasons.
If you have limited connections, you may be wasting them.
You are more likely to end up with dozens of conversations with singles you have zero interest in.
You might accidentally swipe on someone you know, like your boss or an ex.
Keep Up With Your Communications
Once you get some conversations going, remember to check back regularly. Ignoring a conversation for long periods of time will give off the impression that you are no longer interested, and your match will likely move on. You don't need to obsessively refresh your chat, but check in every day or two at the least.
Don't Spread Yourself Too Thin
Another rookie mistake is holding conversations with a dozen matches at once. It is impossible to offer your full attention to any one match this way. Plus, you might get details from one conversation mixed with another, which can make for an awkward situation. Try to keep your conversations at a reasonable number (dating coaches often say no more than 5), that way you have a better chance at actually sparking a connection.
FAQ
Are Swipe Dating Apps for Casual Hookups Only?
No! While some people do use swipe apps for one-night-stands and casual sex, there are thousands of users looking to date, casually or otherwise. Just be clear in your profile what you are looking for to try and avoid unwanted advances.
Should I Use Swipe Apps for Long-Term Dating?
Some users have found long-term relationship success on swipe apps, but the numbers are fractional compared to other dating sites that focus on long-term romances. One study showed that the average length of swipe app relationships is 4 weeks, but that result is likely skewed because the apps are typically used by those seeking casual relationships.
Should I Sign Up for Multiple Swipe Dating Apps?
It's completely up to you, but studies have shown that signing up for too many dating apps can cause more harm than good. It can make it difficult to keep up with communications and might lead to you accidentally ghosting matches you actually really liked.
How Much Do Swipe Dating Apps Cost?
As we mentioned, the pricing for these apps vary based on which app you choose and which service tier you choose. Some apps provide a base level of service that is completely free, but it is often heavily restricted in regard to features. Though these free tiers or trials may not provide all the functionality you desire, they can give you a good idea of which dating app is best for you, before you spend any money.
Does eHarmony Have a Swipe Dating Feature?
Yes, eHarmony has the What If feature that follows the same premise of other swipe-style dating apps. The major difference is that eHarmony is designed for finding serious and committed relationships, whereas many swipe dating apps target hookups and casual dating.