Luxury…vacations…gifts…confidence…financial security…fun…If these are words that sound appealing to you when you think about dating, chances are that the sugarbaby lifestyle just might be for you. Sure, it's considerably different from traditional dating, but who says you have to color between the lines in life? We certainly don't.
If being a sugarbaby is that awesome, the obvious next question is—how do I go about looking for a sugar daddy? Well, the secret is already at your fingertips—sugarbaby apps. There are several high-quality online options available to help you with your search.
In this guide, we're going to share a list of the best sugarbaby apps, help you decide which option is best for you, and give you a ton of great resources on how to get a sugar daddy and how to get started in the lifestyle.
Best Sugarbaby Dating Apps
#1 – Seeking Arrangement – Best Overall Sugarbaby App
100% free for women
One of the most famous sugarbaby apps out there
Men pay higher prices than other sites, which means more serious members
Established; been around since 2006
When it comes to sugarbaby dating, there's no name more famous than Seeking Arrangement. This app has been featured on just about every major publication out there and for good reason! It was one of the first sugarbaby apps created (2006) and offers one of the highest quality experiences out there no matter which side of the sugar dating you're on.
If you're ready to meet men you are serious about the lifestyle and you're ready to stop asking your friends to teach you how to get a sugar daddy, you have got to check out Seeking Arrangement right now. Did we mention that it's 100% free for women?!
#2 – Elite Singles – Best for Traditional and Sugar Dating
Over 86% of users have an above-average education
Not a traditional sugar dating site, but has a lot of successful men
A great "middle-ground" if you're between traditional and sugar dating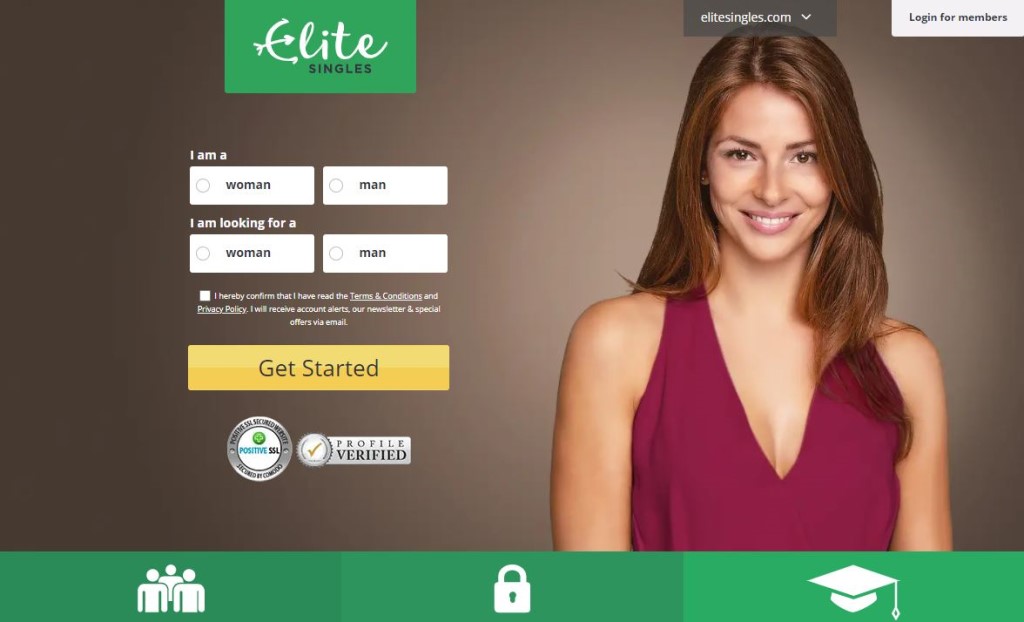 While Elite Singles isn't specifically a sugar babies app, it's still a great place if you're somewhat on the fence about sugar dating. Maybe you really just want an affluent and successful partner who spoils you from time to time? If that's the case, Elite Singles is definitely an app you're going to want to check out.
#3 – Sugardaddy.com – Best Secondary Sugar Babies App
Millions of active members
Actively fights fake profiles with manual reviews and verification steps
Specific profile fields for sugar dating needs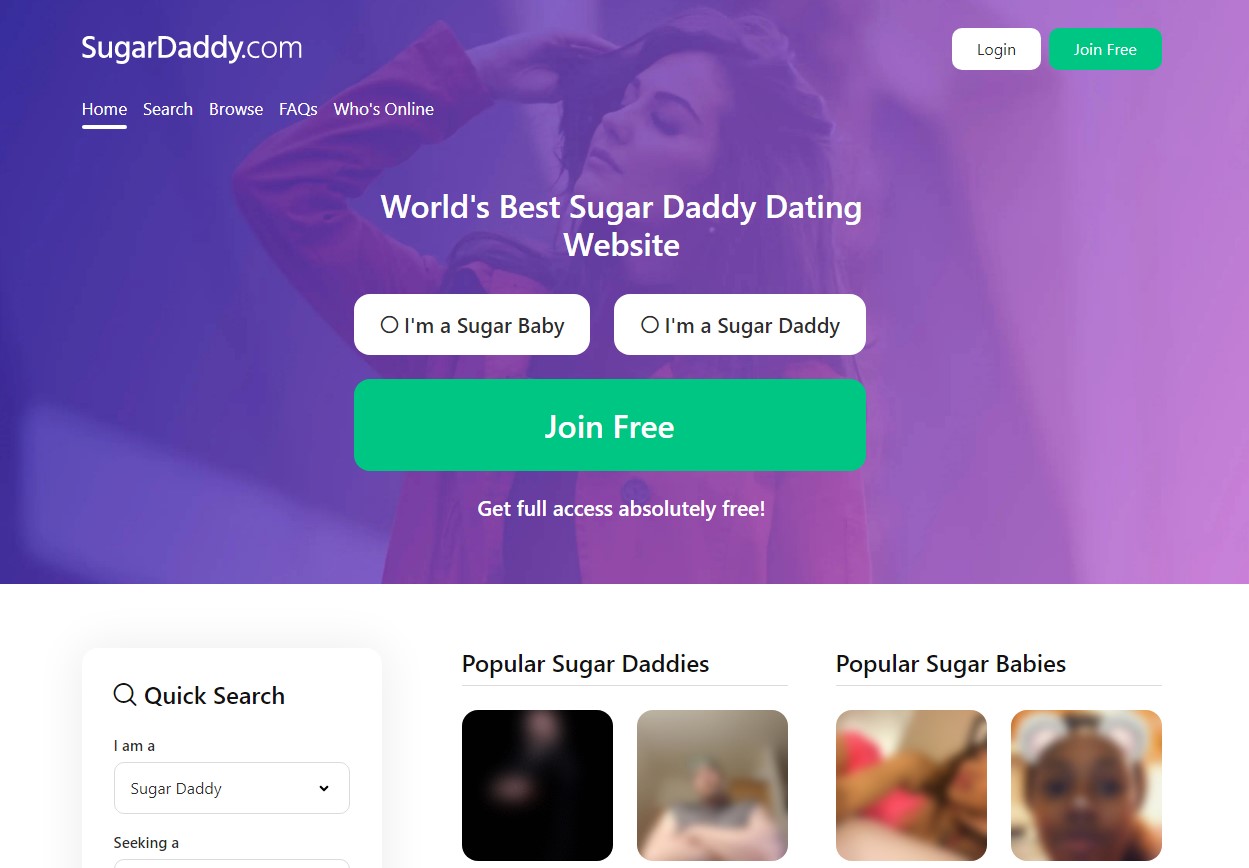 At number three on our list, we take a turn back towards pure sugarbaby apps with sugardaddy.com. This app might be as well known as Seeking, and that has a lot to do with a solid track record and a large userbase. What we recommend here is utilizing this app as a secondary app to one of the first two we've recommended. That way, you're getting a lot more options and a lot more chances to meet Mr. Right in your search for sugar daddies in your area.
#4 – Secret Benefits – Best for Quality Userbase
App is always free for sugar babies
Strict photo verification to eliminate bots and scammers
Credit system which allows men to message you one-off if they want to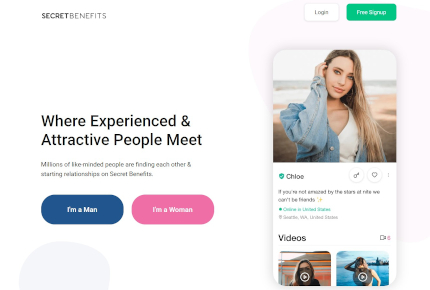 What we really like about Secret Benefits is that the team behind the scenes goes a long way to verify profiles and manually verify photos. This means that the quality of the userbase is going to be much higher with far fewer fakes, scammers, and bots (on both sides of the aisle). Additionally, Secret Benefits has a credit-based system for the men, which allows them a much lower price point to send you messages. Yes, you might get some "cheaper" sugar daddies in there, but the more the merrier, right?
#5 – EliteMeetsBeauty
Also not a traditional sugar dating platform, but great for finding affluent men
51% men to 49% men
15,000 new members every month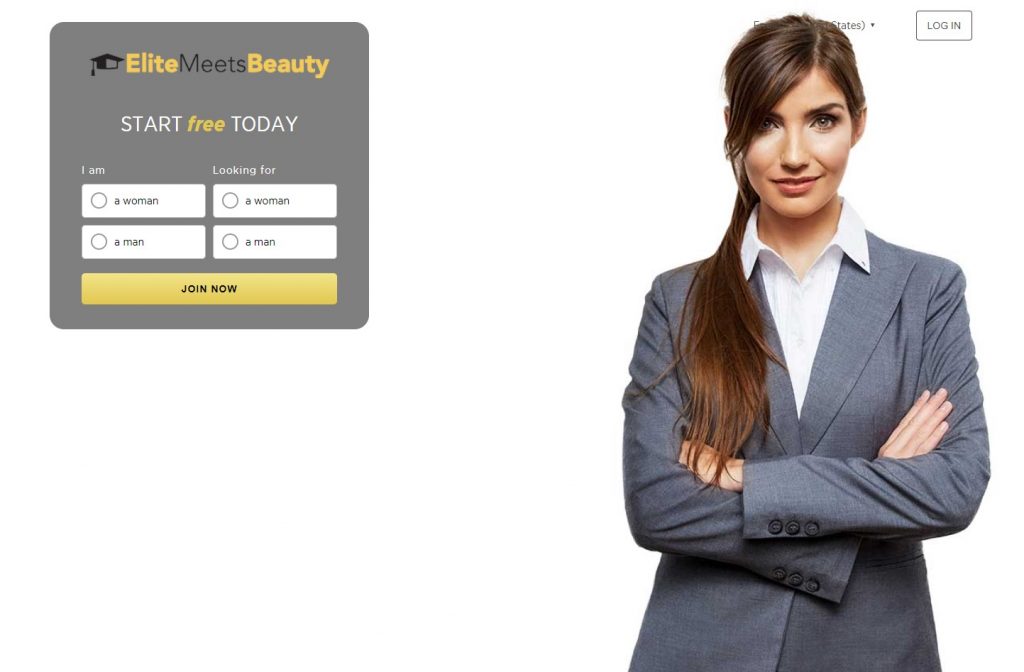 EliteMeetsBeauty is another dating site that dances the line between traditional dating and sugarbaby dating. Technically, it's a traditional dating site. However, whereas Elite Singles is much closer to traditional than it is to sugarbaby dating, EliteMeetsBeauty is closer to the sugar dating side of the aisle. Again, if you're somewhat on the fence about what you're looking for or you'd like something "in the middle," give this site a try.
3 Reasons These Are the Best Sugarbaby Apps for Singles
It's always important to us that we take the time to explain how we've arrived at our conclusions. Did we just find these sugarbaby apps through a random Google search? Absolutely not. Our expert team understands the industry and the wants and needs of girls looking to safely get into the sugar dating lifestyle. By leveraging that knowledge, we're able to produce a reliable and up-to-date list of the best sugarbaby apps out there!
But don't just take our word for it! Here are some of the factors that we look at when racking and stacking these options. It's important you understand what we valued most when making our lists.
Access to Serious Sugar Daddies
No, we're not talking about men who don't know how to joke around. We're talking about men who aren't here to play games or waste your time. Often, lower quality sugarbaby apps have men who just want to waste your time, lead you on, but have no real intentions of engaging in an actual sugar dating relationship.
At the apps we've recommended, that's not the case. Yes, you'll still have to do your own filtering and use your brain and intuition to avoid the riff-raff that makes it through the cracks. But for the most part, the quality of the sugar daddies you'll find will be far superior to the lesser options that are out there.
Safety and Security Measures in Place
Just like with traditional dating, online sugar dating does come with its risks. Heck, you're going to talk to and meet new people from the internet that you've never met before! And while we don't say that to scare you, we say it to drive home the importance of sugarbaby apps doing their part to keep you as safe as possible.
What does this mean in practice? It means safe sugarbaby apps that have proper encryption, safeguards against fake accounts, the ability to do background checks (not required, but a nice perk), and customer support teams that have your safety and user experience at the heart of their decisions. You still have to do your part to stay safe using sugarbaby apps, but it's a lot easier when you have the support of the app team behind you.
Fun Perks Specifically for Sugar Babies
An annoying trend we've seen with newer sugarbaby apps is that they're really just traditional dating apps that they slapped the word sugar on the front of. While this still "works," it doesn't bring you any special features? We're looking for things like the ability to send gifts, specific profile questions surrounding the sugar dating lifestyle, and safe ways to flirt and share pictures privately. You'll find that these sugarbaby apps take the cake when it comes to added perks.
How do I find sugar daddies near me?
Most likely, the reason you're on this page is you're looking for the best and most efficient way to find sugar daddies in your area. You already know you want to enjoy the perks of the lifestyle, but how do you find the right man to fill the role?
Well, you've come to the right spot. Here are several awesome ways that you can find sugar daddies near you.
Sugarbaby Apps
As you probably already guessed, our top recommendation for finding sugar daddies near you is to use dating apps! They're incredibly efficient, connect you to men you'd otherwise never meet, and you know that most of the guys you're talking to are looking for the same thing. Go ahead, give a sugar babies app a try and thank us later.
Through Your Girlfriends
A lot of you probably learned about the sugar baby lifestyle from your girlfriends because they have a sugar daddy or have a friend who does. Here's something to know. A lot of men who have sugar babies also have friends who are looking for the same arrangement. Let your girlfriends in the lifestyle know you're interested and see if they'll mention something to their sugar daddy!
Places with Affluent Men
This one is a bit of a longshot, but you can find guys you can be a sugarbaby for at places where wealthy men congregate. Think places like golf country clubs and upscale bars. The one issue with this approach is that a lot of the men you talk to might be looking for a traditional relationship. This is another reason why sugar babies apps are so great for cutting through the noise and awkwardness of what people are or are not looking for.
---
If you'd like to learn more, we'd highly encourage you to check out our guide on how to get a sugar daddy!
Answering Common Questions About Sugarbaby Apps
Are there really apps for sugar babies?
Yes! As you can tell by the mere existence of this article, there are plenty of dating apps for sugar babies out there. These apps help to facilitate the connection between men and women who are interested in a different, non-mainstream type of dating.
What is the best sugarbaby app in 2022?
There are several amazing sugarbaby apps to try including sugardaddy.com, Seeking Arrangement, and Secret Benefits. There are also many mainstream dating apps that attract a lot of affluent men like Elite Singles and EliteMeetsBeauty.
How old do I have to be to be a sugarbaby?
Most sugar babies are around 18 to 27, but this is a trend rather than a hard rule. When signing up for any sugar babies app there will be age restrictions made clear in the signup process. Be sure to abide by those for both your legal and physical safety.
How old are the sugar daddies on these dating apps?
As with most online dating services you will find a wide range of different men when using sugarbaby dating apps. Typically sugar daddies are successful men in their 40s, much like the age of sugar babies this is a pattern we've noticed and not a hard rule.
Is it legal to be a sugarbaby?
Yes! While we're not lawyers and you should always consult one if you want a concrete answer, there is nothing wrong with dating someone else and having them foot the bill! If generosity in dating were against the law, we'd be in a pretty terrible world, right?!
What is a typical sugarbaby allowance?
The details of a sugarbaby and sugar daddy relationship are always going to be on a case-by-case basis. No, there are no "set" rules on what the typical amount is. That being said, many arrangements base around three things—an allowance, experiences together, and item-by-item decisions.
Allowances can range from a few hundred dollars a month to multi-thousands.
Experiences together refer to dinners, shows, concerts, trips, and vacations that you take together and the sugar daddy foots the bill.
Item by item decisions refer to things that your sugar daddy agrees to pay for like gym memberships, rent, tuition, etc. Generally, these are either included in the allowance or decided separately.
Keep in mind that your arrangement as a sugar baby could include one, two, three, or none of these options! It's all up to what you negotiate with your sugar daddy.