Being young is an amazing time in your life that only happens once. It's one of the best chances to explore the world, meet new people, and find out what it is that you want out of life. And for many young people and young adults, it's also an exciting time to explore the world of dating, meet new people to date, and find out what you want out of a relationship.
And while this might not be new news to anyone, online dating apps are the top way that young people are meeting, matching, and dating. Whether you're looking for casual dating or you're ready to find something meaningful, dating apps designed for young people are waiting to help connect you with literally millions of exciting people in your age bracket.
Now, before we jump in, if you're a young person in college specifically looking for a dating app geared towards you, make sure you check out our list of the best dating apps for college students. Since most people start college at the age of 18 years and 6 months, it might be the best avenue for you. But if you aren't in school or are just looking for someone in your age range regardless of whether they are pursuing higher education, stick around as we unpack the best young people dating apps.
The Best Dating Apps of the Year for Young Singles
1. Zoosk


One of the coolest things about being young is that it's not only okay, but you are expected to not have a great grasp on exactly what you're looking for in a relationship. Some of you may want something serious, some of you may want something casual, and for some of you the answer to that question depends on your mood or the day of the week.
Instead of having to create multiple online dating accounts and jump back and forth as your goals change, Zoosk offers a platform for young adults where you can switch your account status in the matter of seconds. The app gives you six different relationship goals to choose from (or mix and match). They range from serious to casual, and can easily be switched to show you only the singles looking for what you want.
In essence, you're getting six different young people dating apps in one, without the need to make six different accounts! Couple that flexibility with the 35 million + users on the app and the easy to use age filters, and you've got a top notch dating app for young people.
The only small drawback is that there's no real way to block messages from older people (at least that we could find), so you may get a few messages from people outside of your age bracket. But if you're cool with that (and you can just delete or ignore them), it's well worth all the other amazing perks that make Zoosk our top pick for young adults looking to date online.
2. Tinder
Unless you've actually lived under a rock for the last decade, you've at least heard of Tinder before. As the most popular dating app by miles (especially among younger people), it would be a sin to leave it off of our list. The way Tinder works is all users are shown other users who are in close proximity to them based on their phone's actual GPS location. You swipe left and right to indicate if you're interested in someone. If two people indicate mutual interest, they are both notified, and a chat is opened up.
In theory, it's a pretty genius concept. However, there are some things worth being aware of. Number one—Tinder is really only good for very casual (hookup) dating. If you want anything remotely serious, you'll want to use a different app. Number two—science is showing that swipe-based dating apps may cause a lot of issues like emotional fatigue and burnout.
Frankly, these are some pretty big drawbacks to be aware of before you decide to use Tinder. But, with some free usage before you have to pay and a lot of popularity amongst younger adults, it is a must-add to our list. Whether it's a good option for you will be a personal decision we'll leave up to you.
3. Higher Bond

New movies like Jesus Revolution and major Christian music artists becoming more mainstream may be signs that amongst young people in the US, faith is not dead. And with the growth of new Christian dating apps like Higher Bond, it's even more promising. So, with that said, if you're a young Christian single looking for something serious with someone who shares your faith, you're going to enjoy Higher Bond.
Higher Bond is a new dating app specifically designed for serious Christians. And while the app is open to all ages, you can easily set your filters to meet other young singles in your desired age bracket. Unique features include guided first messages, manual account approvals, and a safe and welcoming community of single Christians looking for exactly what you are. And unlike Tinder, there is no swiping. In fact, there are other great features designed to help you avoid emotional burnout from dating online.
If you're a single, young Christian—you'll love Higher Bond.
4. Bumble

After how much we bashed swipe dating apps, you'd think we'd stop putting them on this list. Well, we had two choices. We could either put only the apps that we truly loved and ignore the ones that were most popular amongst young adults, or give you a balanced look as not everyone feels the same way we do about these apps. We chose door number two.
Bumble is quite a popular app amongst the younger groups (and somewhat into the older young adults bracket). Much like Tinder, it's mutual match and swipe based. The big difference is that only women can send the first message after a match is made. The idea is to break gender norms (mixed opinions on this) and to give the power back to the ladies.
The one leg up Bumble may have on Tinder (if you're really looking for somethin swipe-based) is that it does work for both casual and more serious relationships. According to the company, 85% of Bumble users are looking for something steady (or marriage). Again, though, there may be better options but you can't deny the popularity of the app.
---
What Makes a Great Dating App for Young People
Why these apps? Well, there are quite a few reasons that these stand out above the rest. Here are a few of the more important reasons we selected them.
Ability to Filter by Age
Seems like a no-brainer, right? If you want to meet single people in your age range, an age filter is a must. If you are a younger single person, dating app algorithms may show you people roughly your own age, but if you want to nail it down, use those age filters to keep those potential matches right on target. This is an easily overlooked feature of a dating app for young adults, but when it's not there—it's a big miss.
Ability to Post Plenty of Pics
Physical attraction aside, a picture is worth a thousand words…but if you're scrolling through an app on your phone, who wants 1,000 words? Flipping through someone's profile pics is a quick way to find out if you have things in common. Interested in hiking? Show a picture of yourself on the trail. Are you a gamer? Show yourself having a good time, controller in hand. The best dating apps for young people understand our time constraints and visually-oriented minds.
…But Plenty of Room for Text, Too
Balancing work, school, and the rest of your life can limit the time you have for quick coffee dates, especially as a young adult. Getting small talk out of the way with a quick bio up front can give you a good idea of whether you'd like to cede some of your spare time. The best apps have a good balance between a lot of photos, as well as space to share who you are and what you want out of a relationship or dating.
Great Privacy Settings
When you're young and single, you might end up bombarded with messages and chat requests. Hooray? While this might sound awesome, there may be times when you need to cut someone off you're not that into. It can be really useful to have a way to slide out of someone's DMs real quickly.
Helpful Tips for Dating Online When You're Young
Getting to the right young people dating app is a great first step toward dating success. But, there are a few other things that you can do to enhance your experience and turbo charge your results.
It's true: Pics matter
Being young and single likely means you're interested in dating other young, single people. Most people are honest, but there are definitely people who lie about their age. While you might not need to request a driver's license pic before the first date, trust your gut if their pics look a bit dated, and be honest with your own photo choices.
For example, if you're a young, successful entrepreneur seeking a like-minded single to date, it's important to show that off in your profile. Show yourself hard at work on your next great idea. If you're a pet lover, show off your fur baby. The cat person versus dog person debate is real.
Slow down the swiping
You might be tempted to do your daily yes/no dating app swipes while you're waiting for the bus, or in line at the store, but set aside time to check profiles when you've got a minute to pay attention. You put time into making a profile that shows your best self, so expect that other singles have done the same. Who knows what you miss when you're not paying attention?
This, of course, goes without saying the drawbacks we mentioned already about swiping apps. We don't want to get up on a soapbox or pretend that everyone hear will listen to us, which is why this tip exists.
Remember: It's a conversation
Being young and single on a dating app is no different than being young and single at a bar or festival: If you want to introduce yourself, neither a "hey" nor a wall of text all about you is likely to get a conversation started. If you're messaging them, it's a given you find them attractive, so steer away from physical compliments and go for substance.
Show them you're paying attention. That first message should be a quick hello and something specific about what you liked in their profile. If they respond, feel free to share more about yourself and ask questions about them. Don't dominate the conversation, and don't be surprised if "'sup girl" leaves you on seen.
Don't be too disappointed if someone doesn't respond.
There are lots of reasons people don't respond on dating apps. People lead busy lives – that's why they're using a dating app. They may also be in the early stages of seeing someone else but aren't ready to take their profile down just yet.
Or they may have a different set of deal breakers like politics or religion than you have. Look at it this way: Imagine getting excited when you hear a ping from the app, only to find it's a "sorry, not interested." Sometimes a non-response is the best way to go.
FAQ About Using Young Dating Apps
Can I keep people out of my age range from contacting me?
In most cases, no. As a young, single person, you're likely to get not just people your own age, but also older people who prefer to date younger. Some apps have privacy controls that will allow you to stay "invisible" and only reach out to profiles that interest you, but this will also keep people your age from reaching out on their own.
What if the app I'm using only shows me older people?
Dating apps all have their own personalities. If you're not finding singles in your age range, it may be that the app's local users skew older than what you're looking for. The good news is that finding a dating app is just like dating — if you give an app a try and you don't find what you're looking for, there are plenty more to try! That's why our recommended list doesn't have just one option but several dating apps for young people to try.
Some sites allow me to connect my social media. Do I want to do that?
Finding that balance can be tough! It's a cool, up-to-the-minute way to show how you spend your days, but it could also reveal your full name, regular hangouts, and more. If you do decide to connect your social media to a dating app, make sure you remember that each post tells a little more of your story. That can mean TMI for you potential date, but it can also provide some first–date ice breakers. If you're really worried about this, you can check out our list of dating apps that don't make you use Facebook to log in.
---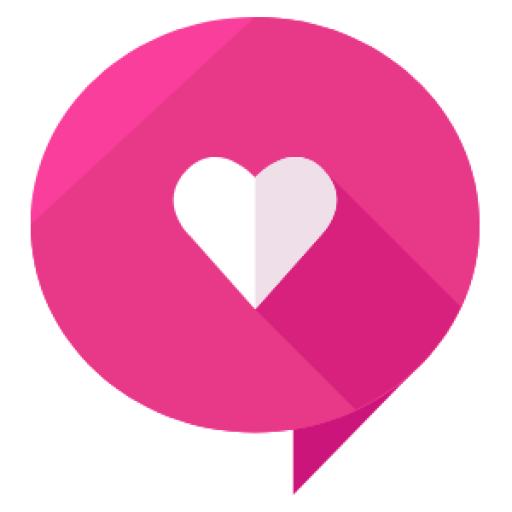 Written By: Healthy Framework Team
The Healthy Framework team has a combined 50+ years of experience in the online dating industry. Collectively, the team has reviewed over 300 dating apps and is known as one of the leaders in the relationship advice and information space. The team's work has been featured on Zoosk, Tinder, The Economist, People Magazine, Parade, Women's Health, Her Campus, Fox, and more.