For most women, online dating seems to be a constant battle of dodging flaky men, low-effort singles, and yes, unsolicited d*ck picks. But we come bearing some good news and hope. By being a bit more selective about where you choose to date online as a woman, you can significantly change your results and experience.
By using one of the best dating apps for women, you can't 100% eliminate the riff-raff, but you can greatly increase the quality of your experience! In this guide, we'll share our picks for the best dating apps for women, some tips to help you make the right selection, and links to other resources to enhance your online dating experience.
The Best Dating Apps for Women
1. eharmony – Best Overall Dating App for Women

While not all women are looking for a committed relationship, the vast majority from our research are. And if you're someone who is tired of the games, the flakiness, and the singles just looking to hookup, then eharmony is the top option for you. By leveraging an in-depth matching algorithm, eHarmony seeks to do most of the heavy lifting for you in finding the right matches.
So, if you're a woman who seems to always end up picking the wrong guy, you'll love this. And with a track record highlighted by over 2 million successful matches made, it should be clear why eHarmony tops our list of the best dating apps for women.
2. Bumble – Best Dating App for Letting Women Take the Lead

An option that is never far from the discussion of the best dating apps for women is Bumble. Founded by a woman, Bumble was designed to put women into the driver's seat. It's a swipe-style dating app where the ability to have a conversation is locked unless there is a mutual match.
The catch, though, is that only the woman can send the first message. If you don't send one in 24 hours after the match is made, no conversation ever happens. For women who want to be in charge, this is awesome. But if you still value the ability for both men and women to start a conversation or you prefer to be responsive with online dating, might not be the best fit.
3. Elite Singles – Best Dating App for Professional Women

Thank the Lord we're no longer living in the old days where women were expected to cook food, make babies, and speak only when spoken to. Today, women are titans of industry, movers and shakers, and dominating the professional landscape. But with that, it can make dating a little tough. This is where Elite Singles shines.
It's a dating app specifically targeted towards women (and men) who are professionals, educated, and value success and stability. So, whether you want to date another professional or someone who just values your hard work and dedication, Elite Singles is the women's dating app for you.
If the idea of a power couple or dating someone who understands the demands of your lifestyle out there changing the world sounds great, check out Elite Singles.
Oh, and did we mention that Elite Singles is run by Spark Networks whose CEO is a woman (Chelsea Grayson).
4. Zoosk – Most Flexibility in Options for Women Dating Online
Not all women necessarily want to find someone to marry right now (or ever). This is one reason we're huge fans of Zoosk as a dating app for women. Whether you want something serious, something casual, or something super casual—Zoosk offers those as easy to switch between options.
And with 35 million+ singles on the site, you'll never run out of people to meet and connect with. If you're a woman who's not quite sure what she wants out of a relationship, Zoosk is a great starting point. Also, if you do know what you want but you're incredibly picky, Zoosk's massive membership base may be perfect.
The one drawback here is that when you introduce casual singles into the mix, you do run the risk of getting those unsolicited pictures from dudes you might not want to see. It's by no means rampant on Zoosk and out experiences are purely anecdotal, but just something to be aware of. Thankfully, the Zoosk support staff and safety measures are great, and you can get anyone doing anything unsavory blocked and booted in no time. This means a safe and inviting environment for women.
Zoosk is also run by Spark Networks, which means another option run by a woman.
5. The League – Best Woman-Owned Dating App Option

Are you a woman who likes the best of the best, especially when it comes to who you're going to spend your time with? If you're tired of dating singles who don't have goals, drive, and direction in life—enter The League dating app.
With one of the most rigorous acceptance processes on the planet, The League boasts one of the highest caliber single databases out there. Yes, this means you'll need to get on the waiting list to get accepted as well, but it's all worth it if you're looking for a dating app for women with the highest of standards. And in case you're curious, The League was started by and is still run by a woman.
6. Christian Mingle – Best Dating App for Christian Women

If you're a woman who is not only looking for a quality man, but you're looking for one who holds the same faith and values that you do as a Christian women, then you'll want to give Christian Mingle a chance. With over 15 million singles, it's the largest and most prominent single Christian community for dating on the web. What's great is that by its very nature, this dating app is amazing for Christian women as it naturally weeds out the men who aren't serious about finding a special and committed relationship.
7. SilverSingles – Best Dating App for Older Women

Love, romance, and relationships don't have to stop just because you're in your later seasons of life! SilverSingles is a dating app designed only for singles 50 years of age or older. In reality, it's a great dating app for women, but also a great option for senior men. And if hetero dating is what you're looking for, that should be exciting because if a site is great for women but awful for men—yea, you're not going to have a lot of options.
If you're 50 or older and looking for friends, casual dating, or a relationship with someone in your age bracket, check out SilverSingles.
8. HER – Best for LGBTQ+ Dating
If you're looking for a dating app for women that is focused on the LGBTQ+ community, you're in luck. Promoted as a safe and inclusive space, HER is a dating app and social community with over 8 million members. If you're looking for traditional or heterosexual dating, it's not going to be a good fit. However, if you identify as someone looking for lesbian, queer, or bi dating—HER will be right up your alley. And just in case you're curious, the app is designed for more serious relationships and connections, not casual hookups.
Also, just as a side note, most of the other options in this guide are also welcoming of the LGBTQ+ community and are fantastic options as well. Don't feel that this is your only option if you have different preferences.
And just to note, HER was founded by a woman as well—Robyn Exton.
---
Table of Contents:
---
Comparing the Best Dating Apps for Women
| Site | Founded | Size | Memb. Type | Starting Price | iOS App? | Android App? |
| --- | --- | --- | --- | --- | --- | --- |
| eHarmony | 2000 | 29 million | Subscription | $35.90 | Yes | Yes |
| Elite Singles | 2009 | Not Public | Subscription | $44.95 | Yes | Yes |
| Zoosk | 2007 | 40 million | Subscription | $12.49 | Yes | Yes |
| The League | 2014 | Not Public | Subscription | $67.00 | Yes | Yes |
| Bumble | 2014 | 100 million | Subscription | $29.99 | Yes | Yes |
| Christian Mingle | 2001 | 15 million | Subscription | $12.99 | Yes | Yes |
| SilverSingles | 1997 | Not Public | Subscription | $19.95 | Yes | Yes |
| HER | 2013 | 8 million | Subscription | $7.50 | Yes | Yes |
Why These are the Best Dating Apps for Women
Want to know why these options made it to the top of our list of the best dating apps for women? We don't blame you! Here are a few of the reasons we made these particular selections.
An Impeccable Record on Safety and User Protection
No woman likes to feel unsafe in any situation. And this should be especially important when you're dating and meeting men or women you've never met before. The best women's dating apps are ones with an impeccable record of keeping people safe. Yes, they can't do everything but they can certainly do a lot.
Processes In Place to Protect Against Inappropriate Content
Sometimes people online are just plain gross. We have nothing against a little flirting and romance, but we do have problems with unsolicited inappropriateness. This can be in the form of text or pictures. The best dating sites for women have safeguards in place to catch this stuff before it gets to you. And if something does get through the cracks, they have easy-to-find ways to report and block the content and the user immediately.
A High Number of Quality Singles Invested in the Process
While both men and women get tired of people playing games, us ladies do seem to have to deal with it a lot more. For that reason, it's important that any dating site option we use is filled with singles serious about the process. The ways a site can affect that include how they market, who they market to, the messaging they put out, how long it takes to sign up for a membership, and even the price of a membership.
Customer Support Ready to Go
Whether it's a dating app for women or a dating app for another group, having the help and support you need is important. The top options have friendly, accessible, and helpful customer support teams ready and raring to go. Ideally, you don't need the help ever. But if you do, it's good to know that you have access to it.
Affordable and Flexible Premium Plan Options
We are huge proponents of the importance of using a paid dating app instead of a free dating app for women. You get too many security, safety, and feature perks to ever imagine doing anything different. That being said, we aren't proponents of foolishly spending more money than we have to. You'll find that the women's dating apps we've recommended do come with limited free trials, but they also have affordable and value-packed premium membership for when you're ready to dive in.
Tips to Select the Best Women's Dating App
If you're stuck between a few dating app options or feel like you can't quite decide on the right fit, we want to help. Here are some helpful tips to assist women like you in picking out the absolute best dating app option for you.
Don't always go off of anecdotal stories from your gfs. – You should 100% listen to the advice and recommendations of your gfs. However, just because one girl you know had a bad experience on a women's dating app doesn't mean it's automatically terrible. Yes, it's absolutely worth weighing into your decision. But if a site feels right and you want to go for it, it's ultimately your decision.
Trust your women's intuition. – As women, sometimes our gut just tells us things that we can't explain. If you get that vibe (positive or negative) about a dating site option (or someone you meet on there), listen to it. There are plenty of options and plenty of singles to choose from.
Shop around for the right fit. – You wouldn't buy the first dress you see without trying it on or checking a few other stores. Take the same approach with online dating. Check out a few of the women's dating apps we've recommend. Try them on for size with the free trials and see what you like before you decided to upgrade to a premium membership.
Take a minute to evaluate if you feel safe. – If you don't feel safe with a particular app for literally any reason, go to the next one. You don't owe these apps anything. If you don't feel right and you can't even explain why, embrace it and move on. There's a reason our list has more than one option on it.
Understand that you still have to do your part with safety. – Even the greatest dating app for women that pours an immense amount of resources into safety and protection can't do everything. Creeps and scammers will slip through the cracks from time to time. This isn't mean to scare you off. It's meant to remind you that at the end of the day, you're the one responsible for your safety and security. Great dating apps for women will do the best they can, but make sure you do as well.
Advice for Women Trying Out Online Dating
Dating online as a woman can be scary, but adhering to a few tips and tricks can make the process a lot simpler. If you are worried about the environment of online dating or don't know where to start, we can help you. Here are some of our best tips to utilize while accessing dating apps for women.
Be upfront about what you want.
Being dishonest about your wants and needs doesn't help anybody during your online dating journey. It especially doesn't help you. Let your matches know exactly what you are looking for and if they can't meet your needs, move on. Don't waste your time by settling for a partner who doesn't' work for you.
Don't be afraid to set boundaries
"No" means "no," and that's that. Let your matches know what your boundaries are and expect them to be respected. If a match ever makes you feel uncomfortable, block them, report them, and then forget about them. You deserve better.
Don't get overwhelmed by talking to too many people.
You will be surprised how many matches you are going to get, but don't overwhelm yourself with choices. If you are talking to 12 people at once, you are going to have a hard time connecting with any of them. Whittle your list down to a few top contenders and get to know them each better.
Rome wasn't built in a day.
You may not strike love on your first match, but that's okay. When you find the right partner for you, you won't even notice the time that goes into building your relationship. Developing a committed and healthy relationship isn't meant to be fast, but it is meant to be fun.
It's okay to take the lead and send the first message.
Studies have found that men overwhelmingly prefer women who take the lead and don't wait for them to initiate interactions. If you see someone you are interested in, let them know. You might be surprised how much more you get out of dating apps for women when you take the reins.
You don't need to feel bad about rejecting a match.
Not every match is going to be perfect. The goal of online dating is to find a group of singles that meet a set of base criteria and then attempt to build upon a relationship from there. Sometimes you will be matched with someone you simply don't find attractive, who is too different in world views, or any other number of things.
It is okay to politely move on from those matches for something better. In fact, it is okay to simply never respond to a match that makes you feel uncomfortable. Your safety and mental health should always come first.
Women Dating App FAQ
Are online dating apps safe for women?
Online dating apps can be extremely safe for women. In fact, many women find the process of online dating makes their real-world meeting experiences far safer than when they meet people at places like bars, work, and school.
Are there quality men dating online?
Yes, these dating apps for women have great, quality male singles looking for committed relationships with a woman like you.
Do people find serious relationships with dating apps?
Yes! Studies have shown that between 30 and 45 percent of modern marriages begin from online relationships. The majority of those start with online dating apps. Utilizing apps that focus on long-term relationships and marriages can help lead you down that path as well.
My gf had a bad experience dating online. Will that happen to me?
Experiences will vary like with any form of dating. For every person that met their true love in high school, there is another person that has deep-seeded trauma from a bad high school relationship. This is true no matter where someone meets their partner.
However, using reputable dating apps are less likely to lead to these types of negative experiences because the moderation teams and security measures work hard to get rid of users with ill intentions.
How long does it take to get started with an online dating app?
The time it takes to sign up for online dating will vary based on which dating app for women you use. However, they typically take just a few minutes, and those that take longer are likely using a more complex matching algorithm.
You can usually expect to be set up and matching with singles within an hour of signing up.
Is online dating expensive?
The price of online dating varies among apps and membership levels. While some dating apps for women may be a little pricier, you often are paying for better matching and features. To figure out which apps are best for you without spending any money, utilize available trial offers or free app versions before making a purchase.
---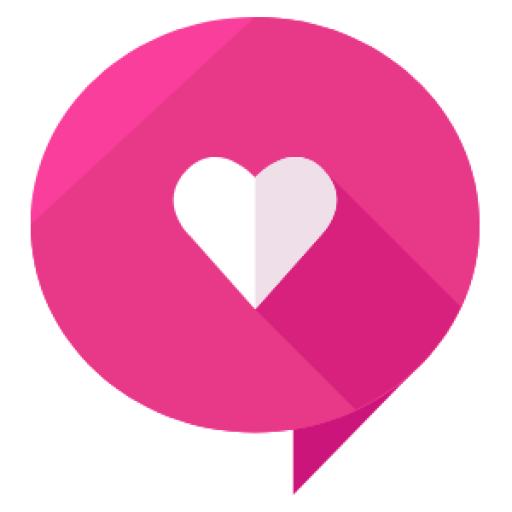 Written By: Healthy Framework Team
The Healthy Framework team has a combined 50+ years of experience in the online dating industry. Collectively, the team has reviewed over 300 dating apps and is known as one of the leaders in the relationship advice and information space. The team's work has been featured on Zoosk, Tinder, The Economist, People Magazine, Parade, Women's Health, Her Campus, Fox, and more.