Everyone deserves to find someone special, especially those men and women who sacrificed and proudly served this country. As Veterans, though, you're a special breed that takes a special man or woman to match up with. Unfortunately, finding that special someone can be harder than you think in the normal civilian world. Luckily, dating apps great for Veterans exist to help you find what you're looking for.
If you're currently still serving (Active Duty, Reserves, or National Guard), we'd recommend checking out our guide to the best dating apps for the military. This guide is more for those who have already ETSed or resigned their commission.
Here are our favorites.
Top Dating Sites for Vets
---
What Makes a Great Veteran Dating Site
Want to know how we made our selections? While we can't make these sites run a PT test or go before a promotions board, we can put them through our rigorous set of checks. Here are a few of the reasons we've deemed these the best options for veterans looking for love.
Not a Military Focused Dating Pool – Unless you are dead set on dating someone in the military, you're going to want to be on a dating app that has a lot of civilians to choose from. Again, this is why we don't recommend dedicated niche sites for Veteran singles.
High Number of Singles – As Veterans, you're a special breed (that's a compliment). This means that you need someone special to match with. The best dating apps for Veterans have thousands of singles for you to choose from. The more high-quality men and women you can get access to, the better your chances are of finding love.
Easy to Use – As a Veteran, you've already had to deal with enough government computer systems, which are not user-friendly. For that reason, a great dating app for you is one that is user-friendly, well organized, and easy to navigate.
Veteran Dating Sites vs. Traditional Dating Sites
As you may have noticed, most of the dating apps for Veterans we've recommended are actually mainstream or traditional dating apps. Why? Because while we like the idea of dating sites dedicated solely to Veterans, they only really work in theory.
The problem is that there are so few people that frequent those sites that it doesn't do you much good. Additionally, those sites often have an unbalanced number of Veterans versus people who want to date Vets. So, unless you're 100% set on dating someone who also served, it's not going to be a great fit.
For that reason, we love to recommend top mainstream dating apps for Vets. Specifically, dating apps that cater to the 30-year old plus crowd all the way up to 60s and 70s.
Tips for Veterans Dating Online
Incorporate Some Recon
Veterans understand the power of information and reconnaissance before committing to something. What we highly recommend you do before you sign up for a paid membership at any dating app is do some recon to see if it's a good fit. Take advantage of free trial accounts where you can test out features, search through matches, and get a good feel for what's out there. At that point, you can make a much better and more informed decision about upgrading your account.
Where do you find free trials to Vet dating apps? Right here! At the top of this page, we've included a ton of links that automatically set you up with a free
Determine If You Want to Share Your Service
As a Veteran, you should be very proud of the service you gave to this country. Whether or not you want to share that pride with new love interests is completely up to you. If you feel like sharing it, that's great. One recommendation would be to make sure that you share other aspects of who you are as well. That way, someone new knows that you're well rounded and have new interests and goals in life post-military.
And if you don't want to share your service right up front on your dating profile, that's okay as well. You can put it as a small bullet somewhere or not even mention it at all. It's 100% up to you. The tip is to start thinking about what role you want that to play now, so you're more prepared to write your dating profile.
Invest in Some Tactical Patience
As you already know from your military career, some operations require time to develop. The same can be true for finding love, no matter what level of commitment you are looking for. Make sure you approach all of this with the right mindset and preparation for patience. While we really do hope you find that special man or woman overnight, it may take days, weeks, or even months.
Understand that it is completely normal. Don't get frustrated or burnt out. Take your time, and you will find what you're looking for.
Enjoy the Process
Most of the time in the military, you hear people say, "Embrace the suck." And while that works when you're going through tough situations, it's not the mentality you want to take into dating online. Why? Because dating online is supposed to be fun! Sure, it has its highs and lows, but for the most part, it's supposed to be an enjoyable experience.
Try your best to enjoy as much of the online dating process as possible. You're not trying to graduate boot camp here. You're trying to find someone special to spend quality time with. Reframe your mindset, and you'll have a much more fruitful experience.
Get Started Now
Everyone deserves someone special, especially those who have served this country proudly. If you're ready to start your search, take a look at some of the online dating apps we've recommended for you in this guide. Start with the free trials and go from there. If you find a dating site that looks to be a good fit and has people on there you are interested in, then you can look into upgrading your account. Good luck out there, friends!
---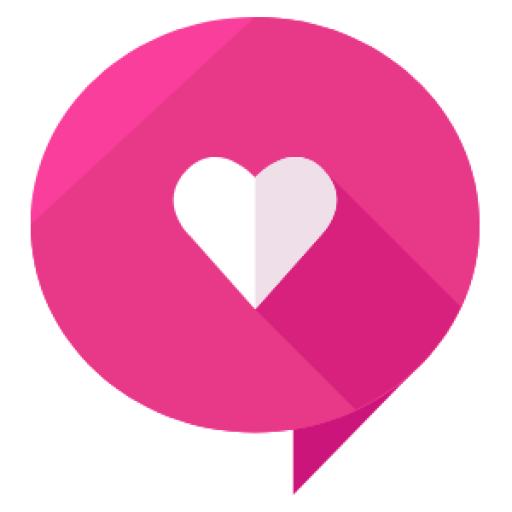 Written By: Healthy Framework Team
The Healthy Framework team has a combined 50+ years of experience in the online dating industry. Collectively, the team has reviewed over 300 dating apps and is known as one of the leaders in the relationship advice and information space. The team's work has been featured on Zoosk, Tinder, The Economist, People Magazine, Parade, Women's Health, Her Campus, Fox, and more.